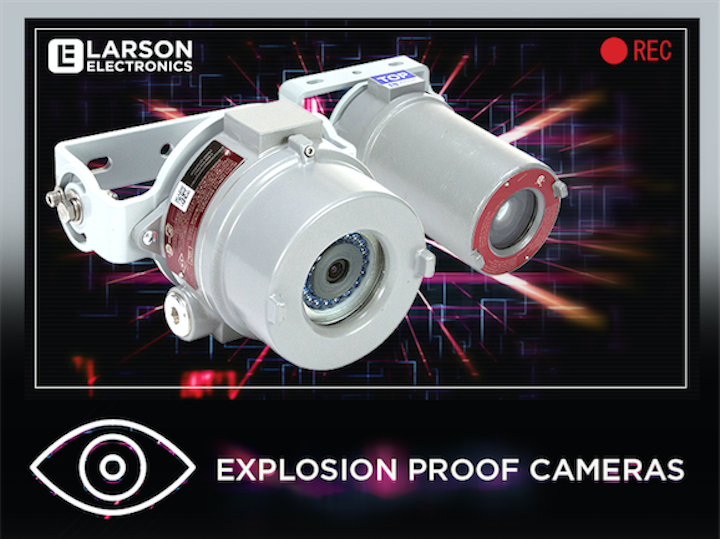 Video surveillance: Larson Electronics offers operators a wide range of security cameras including analog and network cameras with digital and optical zoom models. With a full array of explosion proof cameras, we can create a comprehensive security solution capable of fitting just about any possible security need or monitoring requirement. Whether you need to remotely monitor a tank or reactor, or simply want observation of external facilities, our explosion proof cameras are just the thing you need.
Why buy an explosion proof camera?
These systems greatly enhance and streamline production by simplifying monitoring with remote observation. Without the need for a physical body in a hazardous work space you also improve workplace safety.
Not sure exactly what you need? Here's a quick guide:
Analog cameras are great for portable applications and areas without networking, while our network cameras operate on the existing network with simple wiring (wireless also available) and are POE powered. Need a low profile? Check out our digital zoom explosion proof cameras. And for maximum coverage our optical zoom cameras have you covered.
Can't find exactly what you're looking for?
Larson Electronics can custom design your explosion proof camera surveillance system to fit your individual needs. You can start from scratch, or work with existing products.
For more information about Larson Electronics or other products, click here to go to Utility Products' website.