NXT 2018: What to expect
The only event designed for elite EHS executives to come together to challenge the status quo, engage the workforce, and shape the future of EHS.
Sep 4th, 2018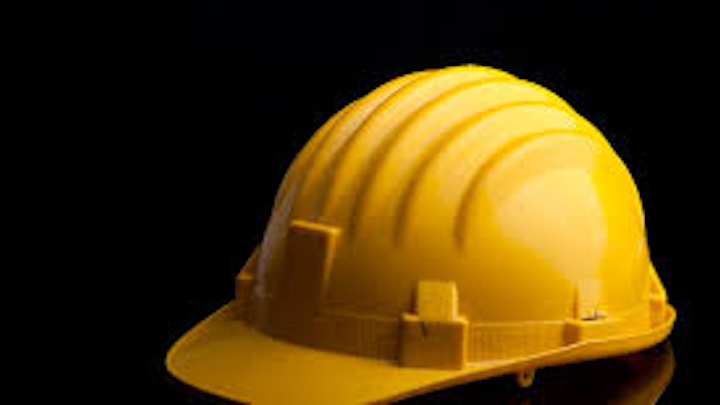 By Josh LeBrun
Are you looking to take your company's safety culture to the next level? Or are you looking to network with other safety experts like you?
NXT 2018 is an elite gathering of leaders from the safest companies in North America. This year, the event takes place in Scottsdale, Arizona on September 27 and 28.
Here's what attendees can expect to take away from this year's event:
Keynote Speaker: Lance Briggs (Chicago Bears & NBC Sports)
Organizers are going in a slightly different direction with the keynote speaker this year, as former NFL Pro Bowler Lance Briggs will open up the event.
What does football have to do with workplace safety? Research points to NFL players being at high risk for chronic traumatic encephalopathy (CTE), with often devastating repercussions.
Mr. Briggs will speak candidly about his own CTE symptoms, and the dangers of a career that hinges on your ability to work through "acceptable risk."
The Future of the EHS Professional – Panel (EllisDon and Spark Power)
We're fortunate to have safety leaders like Steve Chaplin from EllisDon and Matthew James from Spark Power join our panel this year.
They will be discussing the future of the EHS professional and topics like:
- The traits a safety leader needs to succeed in a changing landscape
- How millennial-aged workers will impact your safety cultur
- Tweak Your Safety Paradigm: Manage Risk (DuPont Sustainable Solutions)
Ward Metzler will discuss the importance of safety leaders managing risk, not just safety.
He will explore how to create a safety management system that includes barriers to prevent hazards from becoming incidents, as well as how to empower your front-line to be proactive in anticipating and avoiding hazards.
Believe in Safety (Brandon Schroeder)
Brandon Schroeder never asked to be a safety speaker. He was happy being a regular guy, uneventfully doing his job as an electrician. But that all changed in a flash – a 35,000°F arc flash moving 700/mph.
He was left badly burned, but miraculously still alive. With his life at a crossroads, he chose to become a safety advocate instead of just another safety statistic.
He shares his powerful story with us, and the importance of safety on the front-lines.
The Microsoft Evolution of EHS Galleria
Attendees can also browse different exhibits showcasing the evolution of safety and the many milestones along the way.
You can also try out the VR experience an take a tour of Microsoft's workplace safety video.
Much More From Our Own Safety Nerds
Of course, there will also be amazing sessions, led by eCompliance's safety experts, such as: Faster, Smarter, Safer: The Future of EHS (Adrian Bartha); The Impact of a High Participation Safety Culture (Calvin Benchimol); Are You an Accidental Change Agent? (Star Hofer);
and The 2018 EHS Excellence Awards.
If you're interested in attending, there are a very limited number of tickets remaining. For more information, visit https://www.ecompliance.com/nxt2018/.
About the Author: Josh is responsible for eCompliance's strategic direction and day-to-day operations including Finance, Legal, Administration, Marketing and Sales. He is considered a thought leader on the business value of safety management and participation-based-safety. Prior to joining eCompliance, Josh was on the board of a containerized shipping company where he learned the challenges of measuring safety risk in complex industries.