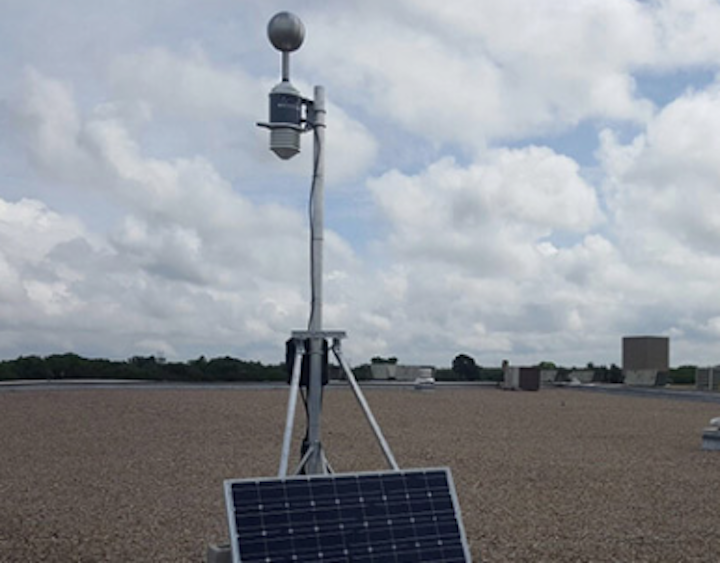 Safety equipment: Our weather stations monitor hail, wind, temperature, pressure, and humidity at ground-level every second of every day. The Understory weather platform can also give you information on wind chill, heat index, evaporation rate, and much more.
These patent-pending weather stations give you a complete understanding of weather wherever you need it. Because temperature can vary widely based on local features such as building density, land cover, elevation, and terrain, the most accurate weather date you can get is at ground-level. And, the only place you will get weather data this granular is Understory.
What do Understory Weather Stations sense?
• Hail size, strength, angle of impact
• Wind speed and direction
• Rainfall
• Temperature
• Dew point temperature
• Humidity
• Barometric pressure
• Wind chill and heat index
• Solar index
Understory Weather Station Grid features
• 1 station per sqkm
• Solid-state sensor nodes
• Always-on cellular uplink
• Real-time platform
• Robust API for customers
• Severe weather alerts
For more information about Understory or other products, click here to go to Utility Products' website.