Safety lighting: Bright shining beacons introduced
Safety products: Superior Signals Inc. (SSI) has introduced the new 100 LED series to their extensive line of beacons.
Jun 15th, 2018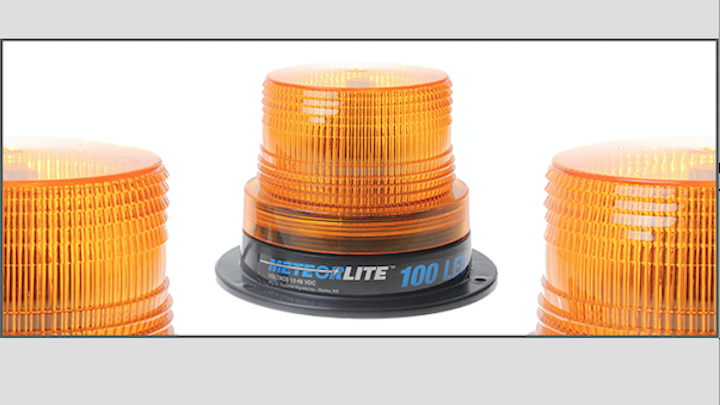 Safety lighting: Superior Signals, Inc. (SSI) has introduced the new 100 LED series to their extensive line of beacons. Shine bright with these lights that feature 11 built-in flash patterns, a Class II rating for industrial uses, and a 1-year warranty. This new series has the same footprint as xenon style ML100 but include LEDs that allow for longer usage and lower current draw. The small footprint and higher voltage result in more application options for your vehicles.

Available for a variety of material handling and industrial applications, this Class II rating means that it is bright enough for outdoor usage but not so bright that it cannot be used inside. The 100 LED series offers replacement parts and accessories, including guards and base attachments, which are readily available for you.

Whatever your needs, SSI has the right light for the job. SSI serves OEM and aftermarket customers domestically and internationally by providing quality vehicle safety lighting and traffic control products for demanding on – and off – road markets. We offer an industry knowledgeable sales force and dedicated sales representatives to assist you in your product requirements for a variety of vehicle and equipment components. We have been providing quality products for over 45 years and our focus is your complete customer satisfaction.

For more information, contact Jeannette Robinson, Corporate Marketing & Communications Manager SSI, 16355 South Lone Elm Road, Olathe, KS 66062, 800-447-3693, www.superiorsignals.com.
For more information about SSI or other products, click here to go to Utility Products' website.