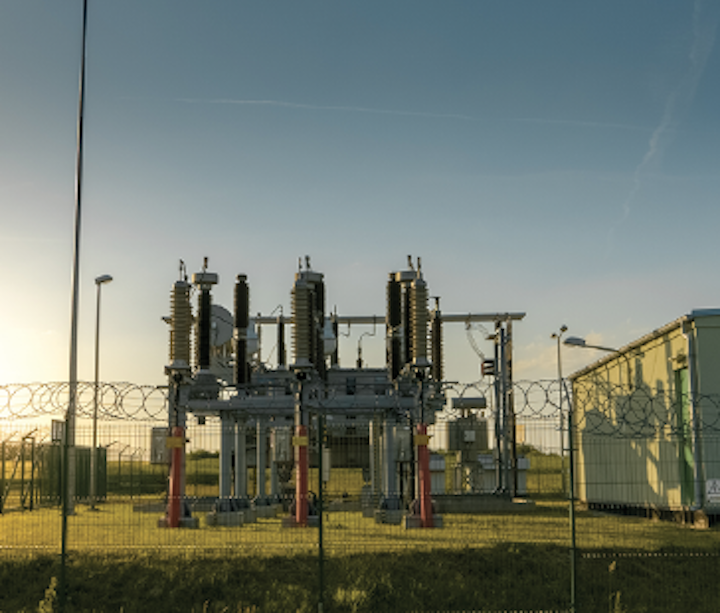 By Rich Mellott
Five years ago, after someone slipped into an underground vault with the purpose of cutting telephone cables, a team of six gunmen opened fire on PG&E Corporate's Metcalf Transmission Substation in Santa Clara County, California. Within a half hour of entering, they disabled 17 enormous transformers, used to funnel electricity to the populated region of Silicon Valley, which, ultimately, resulted in more than $15 million worth of damage.
According to a minute-by-minute timeline in the Wall Street Journal, who published a 2,000-word article on the incident in February 2014, the assailants first cut fiber-optic telecommunication cables in an underground vault near the Metcalf substation at 12:58 a.m. on April 16, 2013. At 1:31 a.m., the first shots were fired at the electrical transformers and 19 minutes later the shooters disappeared into the night with no arrests or charges made. About six minutes after the first shots, an alarm from motion sensors was triggered, but there were no calls to local law enforcement until 1:41 a.m. Police officers arrived 20 minutes after the first shot, but left shortly, not seeing anything amiss. It was not until 3:15 a.m., when a substation worker arrived, that any damage was found. Although grid officials were able to avoid a blackout by rerouting the power from other plants in the area, the electrical substation was offline for nearly a month for repairs.
According to Jon Wellington, then chairman of the Federal Energy Regulatory Commission, "this was the most significant incident of domestic terrorism involving the grid that has ever occurred."
There are more than 55,000 electrical substations in the United States. While some are located mere hundreds of feet from residential and commercial buildings, most are in isolated, rural areas. To protect against intrusion, theft and damage of these multimillion-dollar, custom-designed substations, owners must enforce a comprehensive security solution.
Thermal Detection Technology for Perimeter Security
While other technology now exists that could have mitigated the event at the Metcalf Transmission Substation, such as gunshot detection, having the ability to monitor for individuals attempting to breach a perimeter needs an integrated solution. Thermal perimeter detection safeguards not only utility facilities, but other sites that have high-value assets stored outside. Physical security mandates do not provide a one-size approach, but rather require companies to account for unique characteristics of its facilities.
Unlike low-light surveillance cameras, thermal sensors have the ability to detect an intruder's heat signature in complete darkness or harsh environmental conditions such as fog, rain and snow. Once used predominately on military bases and other large-budget locations, thermal sensors have become more cost-efficient over the past few years, allowing government and commercial sites to detect if an intruder is breaching a fence or a zone that is usually void of foot traffic.
Each application of thermal sensors is different. Some users may only want an alarm set if an intruder were to cut through or hop a fence. But others—predominately in isolated areas—may want the surrounding perimeter to be monitored.
"For some deployments, if an intruder is already within the fence, it's too late," said Charlie Erickson, EVP Product Development, 3xLogic. "Isolated substations need to monitor the area surrounding the utility, so they can sound an alarm before the intruder breaches the fence."
Thermal Sensors + Video Analytics = A Winning Combination
Thermal sensors alone are beneficial, and become an essential tool when combined with internal video analytics. These analytics help fight false alarms and nuisances, while reducing transmission and delivery disruption to the customer. One of the benefits of using thermal sensors and advanced analytics is that headlights, reflections and other lighting sources, for example, will not cause false alarms. By having the ability to detect even the smallest of differences between the heat of an individual and their background, these sensors provide the instant security utility sites need. Thermal sensors can also detect heat changes in the electrical wiring, allowing owners to monitor if transformers are overheating. With the combination of thermal sensors and intelligent analytics, alarms can be activated immediately and provide a reinforced layer of outdoor security.
Knowing the location of an intruder in real-time is essential. However, maintaining perimeter security of a utility site is not an easy task; they are challenging environments with blind spots and dangerous equipment. These sites require thermal sensors with different focal lengths, including wide-range and extended-range cameras, and have the ability to remotely shift based on detection—all providing around-the-clock security. If an individual is approaching a zone, a thermal detection solution can also be integrated into a loud speaker or public address system with a pre-recorded message prompting the individual to disperse from the property immediately.
Protecting Focal Point of Substation Crimes: Copper Wire
In addition to the serious damage to electrical substations, there can be hundreds of feet of thick copper wire at these utility sites. Within the past couple of years, copper has been a sought-after metal that has been the focal point of substation crimes across the country. Not only is there a high cost for utility owners associated with copper theft, but there is a danger of thieves getting electrocuted when attempting to steal the wire, and workers getting electrocuted when they have to repair the areas from which the copper was stolen. In essence, a security system with thermal sensors can protect individuals from harm and keep an electrical substation secure.
Intrusion, theft and damage cause disruptions in operations and raise serious safety concerns to those involved. Thermal sensors and advanced analytics are extremely powerful tools that can help identify intruders, prevent harm and minimize financial risk.
"Thermal perimeter detection is no longer for large-budget areas and those who can afford it," Erickson said. "It is the most cost-effective solution to safeguard utility sites against crime and keep individuals safe from the dangerous environment."
About the author: Rich Mellott is director of Technology & Product Management for STANLEY Security, a provider of commercial electronic security and division of Stanley Black & Decker. Mellott's professional experience in video, analytics and data integration appeals to a wide range of industries throughout the security market, including utilities and infrastructure. To connect with Mellott, please email him directly at Richard.Mellott@sbdinc.com.
For more information about STANLEY Security or other products, click here to go to Utility Products' website.