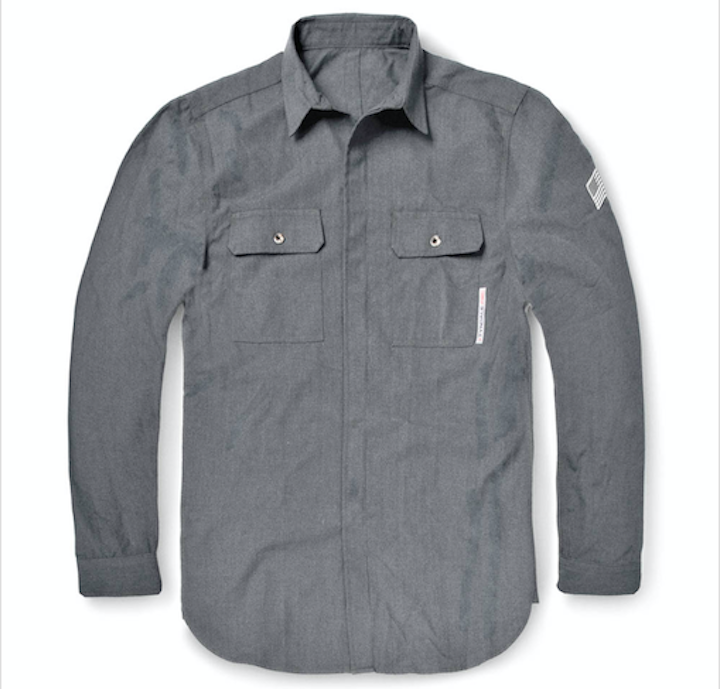 Flame resistant clothing: Tyndale's NEW Versa Button Down Work Shirt (M15MT) delivers performance and protection, without sacrificing comfort and style. It's constructed with 7oz inherently flame-resistant fabric, providing lasting protection from workplace hazards. Thoughtful details, like double-layered fabric on the forearms and reinforced stitching, ensure durability in the field, while the extended back-hem and center-back gusset allow for full mobility and comfort in a range of environments. With a fitted silhouette and classic styling, this shirt is sure to become a wardrobe staple on and off the job. The Versa Button Down Work Shirt is proudly Made in the USA by Tyndale, featuring a patriotic flag patch on the left shoulder and exterior FR labeling. It provides 9.1 cal (CAT 2) arc flash protection.

The Button Down Work Shirt is part of the new Versa Collection, by Tyndale. This contemporary collection delivers performance pieces with modern styling that can be worn separately or layered together to keep you comfortable, dry, and safe. Contact Tyndale at 800-356-3433 or www.TyndaleUSA.com/Versa to request more information and order today!
For more information about Tyndale or other products, click here to go to Utility Products' website.