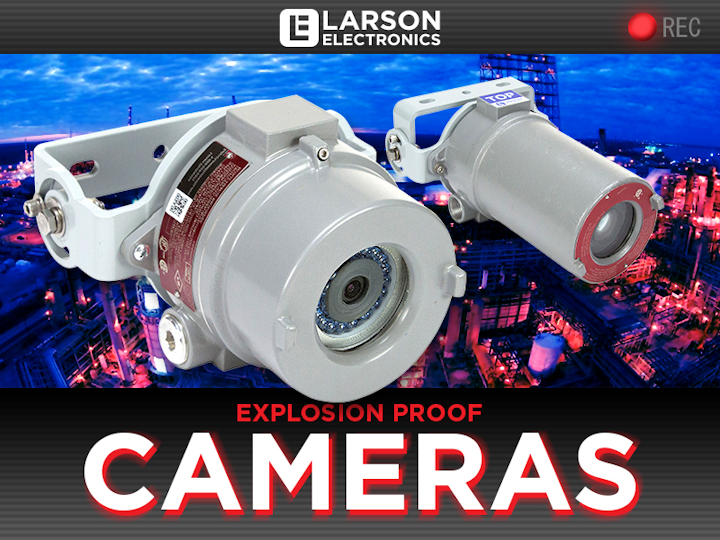 Video surveillance: Larson Electronics offers operators a wide range of security cameras, surveillance equipment and other security and surveillance equipment and accessories. These products include a variety of different types of cameras and other equipment including analog cameras, IP cameras with infrared night vision, thermal cameras, NVR systems, DVR systems, security networking equipment and solutions, cabling and complete turnkey solutions to a variety of security applications and needs including those within hazardous environments.
With a full array of explosion proof cameras and security equipment, Larson Electronics is able to provide operators, security personnel and anyone concerned with the safety and security of a business or other location a comprehensive security solution capable of fitting just about any possible security need or requirement. In addition to security purposes, explosion proof cameras and surveillance systems can be used for several other applications within hazardous areas.
The Larson Electronics line of explosion proof cameras and surveillance systems are very versatile and can be utilized for very specific applications as well as being custom designed for an operator's individual scenario or requirement. Operators can start from scratch and purchase everything they need for security and surveillance purposes or can supplement existing equipment, such as DVR recording systems, with explosion proof security cameras and explosion proof cabling. This ability to serve a wide range of needs makes Larson Electronics the ideal source for explosion proof cameras and surveillance equipment for hazardous environments.
For more information about Larson Electronics or other products, click here to go to Utility Products' website.