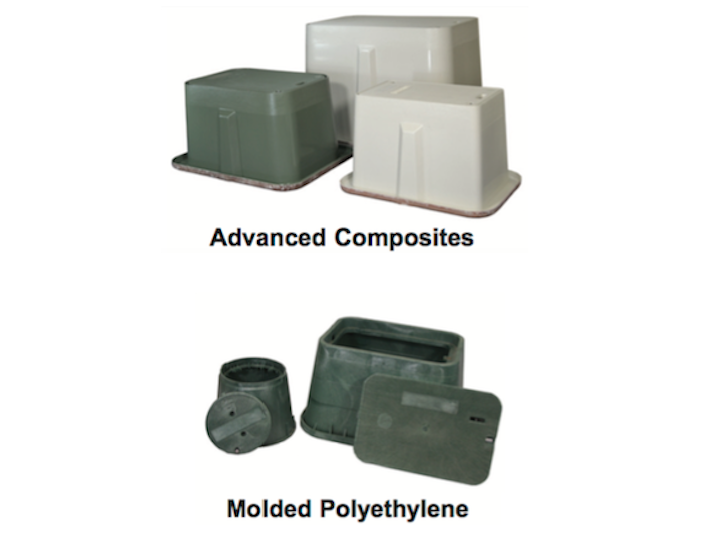 Safety products: Charles Industries now offers two series of grade level enclosures for convenient access to cable slack, sealed cases, meter boxes, irrigation controls, traffic and railway signals, ground rods and other buried equipment. CBGE Series enclosures feature molded HDPE construction and are rated for light-duty (pedestrian) traffic.
Eight sizes of handholes and round enclosures are offered. The TRUE (Tier Rated Advanced Composites Underground Enclosures) Series is constructed from a proprietary advanced composite material using a light resin transfer molding process. The result is a breakthrough enclosure that is 50% to 75% lighter than competitive enclosures while meeting and exceeding ANSI/SCTE Tier 15 or Tier 22 Load Ratings for driveway, parking lot, and off-roadway applications subject to occasional non-deliberate heavy vehicular traffic.
Options for both series include molded-in colors, lock configurations, identification inserts, and EMS detection.
For more information about Charles Industries or other products, click here to go to Utility Products' website.