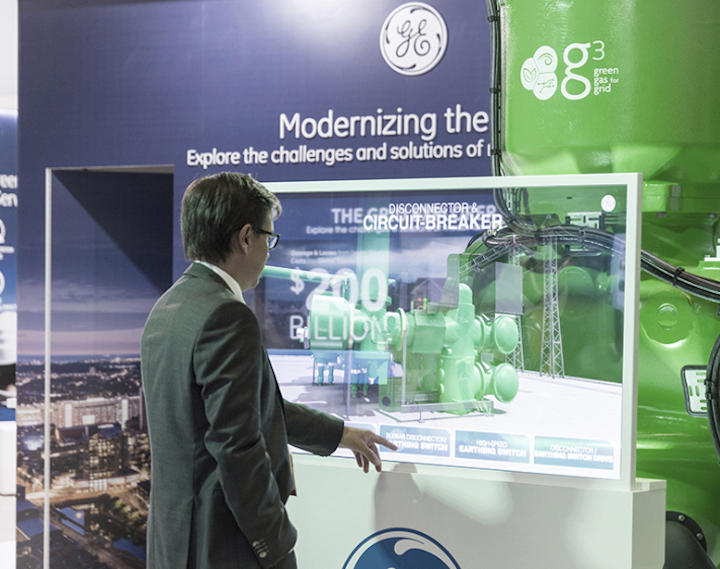 Energy management: g³ - green gas for grid - is GE's environmentally friendly alternative to SF6 developed in collaboration with 3M. g³ is a proven and ready-to-go alternative insulating gas mixture for high voltage (HV) electrical transmission equipment, which provides the same technical performance as SF6 with a drastically reduced environmental impact - g³'s impact is a whopping 98% to 99% less than SF6.
The g³ gas offers an efficient combination of low global warming potential (GWP) with high dielectric performance and extended operating temperatures in accordance with the typical Transmission System Operators' (TSO) needs.
Sulfur-hexafluoride (SF6) is used in the HV electrical transmission industry because it is an excellent gaseous dielectric medium. Unfortunately, it is also the greenhouse gas with the largest global warming potential (23,500 times more than C02). Thus, much effort has been made across the industry in the last decades to find a viable alternative.
g³ is fully type-tested and available for GIS up to 145 kV, GIL up to 420kV and AIS current transformers up to 245 kV.
For more information about GE or other products, click here to go to Utility Products' website.