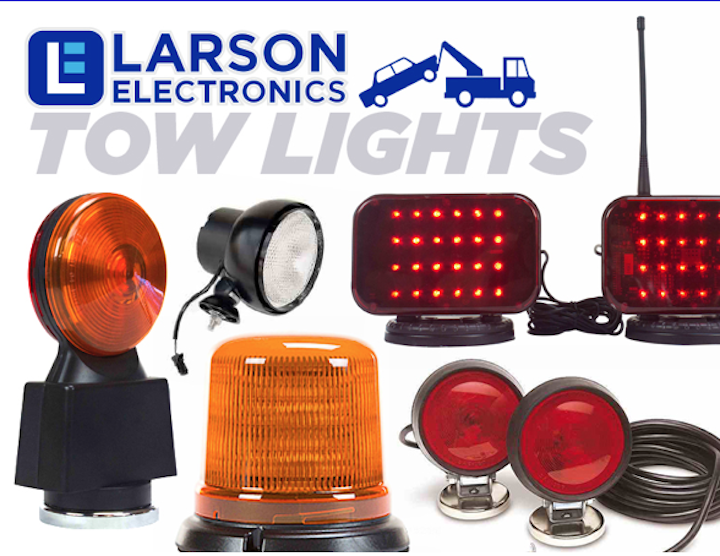 Safety lighting: In darkness and poor visibility, tow lights are critical for the safety of you and other drivers. Well-functioning tow lights can help ensure against rear-end collisions and other damage to your vehicle and equipment. The functionality and quality of tow lights matter just as much, if not more than having lights at all.
Our line of tow lights offers high-quality engineering, with high light output and power options to suit a variety of needs:
• Battery powered lights with magnetic bases for temporary no-drill operations
• 100% portable
• Highly effective alternative to wiring/permanent mounting
• Wireless remote-controlled lights that control functionalities from within the vehicle
• Control light's on/off and strobe patterns
• Wired tow lights that operate on standard 12 and 24 volt vehicle power
• Powered through cable connected to trailer's plug
All of our tow lights are designed to withstand harsh weather conditions, offering high visibility and versatile placement for any towing situation.
The longevity of our tow lights makes them ideal for towing operations, trailer signaling, security and roadside emergencies, or anywhere a signal light is required.
For more information about Larson Electronics or other products, click here to go to Utility Products' website.