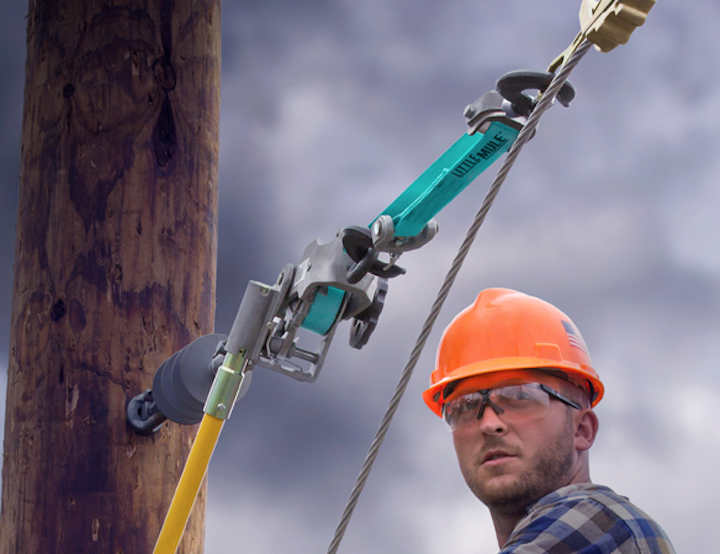 Safety equipment: Columbus McKinnon Corporation (NASDAQ: CMCO), a leading designer, manufacturer and marketer of material handling products, systems and services, knows that in the power and utility industries safety is of the utmost importance. To help promote the safe and proper selection, use, inspection and care of wire grips and lever strap hoists, Columbus McKinnon has published a five-part blog series for utility professionals.
Located on the company's blog, the series includes posts on the following topics:
1. 4 Steps to Select the Right Wire Grip for Your Application
2. How to Properly Inspect Your Lever Strap Hoist
3. How to Clean, Lubricate and Inspect Your Wire Grips
4. How to Safely Splice and Dead-End Wires in Utility Applications
5. Safely Using Wire Grips in Tandem
With more than 140 years of industry experience and well-known brands such as Little Mule and Coffing Hoists, Columbus McKinnon offers a large selection of products developed specifically for the needs of the utility market. Our portfolio of lineman's products, including strap and cable hoists, lever tools and wire grips, are designed for safety and efficiency, helping utility professionals get the job done in even the most hazardous environments.
To learn more about Columbus McKinnon's utility product offering, call Columbus McKinnon Channel Services at 800-888-0985 or visit the utility section of our website.
About Columbus McKinnon
Columbus McKinnon is a leading worldwide designer, manufacturer and marketer of material handling products, systems and services, which efficiently and ergonomically move, lift, position and secure materials. Key products include hoists, cranes, actuators, rigging tools and digital power and motion control systems. The company is focused on commercial and industrial applications that require the safety and quality provided by its superior design and engineering know-how.
For more information about Columbus McKinnon or other products, click here to go to Utility Products' website.