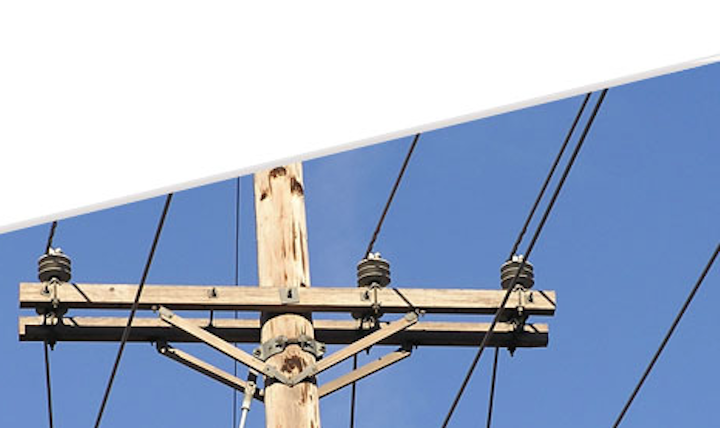 Transmission and distribution: At TechAdvantage 2018 in Nashville, the Marmon Utility business units of Hendrix and Kerite will demonstrate their portfolio of products and services for electrical cooperatives. In addition to design, engineering and installation services, Hendrix and Kerite representatives will provide expert guidance on the use of aerial spacer cable, polyethylene insulators, and medium-voltage (MV) and high-voltage (HV) cable in rural transmission and distribution applications.
Hendrix Aerial Cable Systems are cited to be the superior option for 15kV to 69kV overhead conductor installations. Where reliability is a concern, Hendrix is for challenging applications including long spans, environmentally sensitive areas and heavily wooded installations. For power systems exposed to harsh challenges such as falling trees, heavy ice and damaging storms, Hendrix Aerial Cable Systems are designed for strength, featuring three covered conductors supported by a heavy gauge messenger wire. The covered conductors of Hendrix are also ideal for fire mitigation.
Hendrix Molded Products are lightweight polymer products that can withstand weather extremes, resist damage from impact, and are excellent alternatives to porcelain insulators. All Hendrix Polyethylene Insulators (HPI) are manufactured in the USA from a proprietary blend of track resistant, high-density polyethylene. Tie Top, Vise Top, and Line Post Insulators are tested in compliance with ANSI C29 specifications and exhibit superior electrical and mechanical characteristics as compared to wet process porcelain including greater leakage distance, higher flashover and impulse values and lighter weight. These vandal-resistant products are lightweight and won't chip, crack or break, and are guaranteed for life.
Hendrix and Kerite Power Cable provides electric utilities with a broad offering of medium- to high-voltage underground and specialty cable products, from 5kV to 138kV. Hendrix medium-voltage (MV) TRXLPE-insulated cable ranges 5kV to 35kV and is widely regarded as some of the most reliable underground distribution cable products on the market today. Conversely, Kerite MV cable utilizes discharge resistant (DR-EPR) insulated cable from 5kV to 46kV as well as PILC replacement cable. Kerite high-voltage (HV) underground and subsea cable products come in voltages from 15kV through 138kV for power transmission applications, and are engineered for the longest service life of any transmission cable. The most flexible in the industry, Kerite HV cable guarantees rapid, trouble-free installation and delivers excellent performance on power lines within substations, substation getaways, subsea, refinery and other industrial applications.
Solutions from Hendrix and Kerite Power Cable also include Kerite Cable Services for medium- and high-voltage underground installation projects, providing engineering, installation and maintenance solutions from a single point of contact, for services from procurement through installation and acceptance testing. Kerite provides project management, site surveys/system layout, custom cable designs, cable installation, splicing and terminating, system testing, and complete project documentation.
For more information about Hendrix, Kerite or other products, click here to go to Utility Products' website.