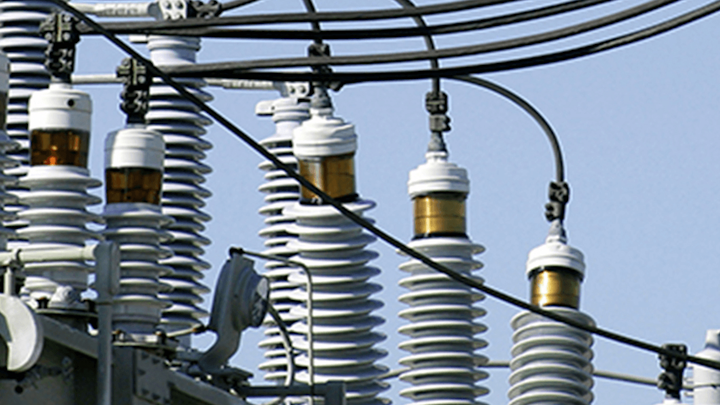 THE CUSTOMER'S CHALLENGE
Bushing failures can cost your company millions of dollars in lost revenue from downtime, repairs, and overtime pay for workers. Approximately 90 percent of all bushing failures are caused by moisture entering through leaky gaskets, cracks, or seals. Moisture deteriorates bushing insulation which can cause an explosive failure, damaging the transformer and other equipment, and jeopardizing personnel safety. Through regular inspections, you can detect bushing failures before they occur. Traditional inspection methods, including Micro-ohm tests or power factor measurement, can be labor-intensive and require you to take the system out of service.
 A SOLUTION
Incorporating thermal imaging technology into your inspection routine allows you to monitor equipment under operating conditions at any frequency desired. You can locate temperature abnormalities efficiently using a handheld thermal imager, such as the FLIR T1020 HD thermal camera. This camera offers the sharpest images, the truest temperatures, and the most flexibility. Another method gaining attention is the use of fixed thermal sensors, such as the FLIR A310 f. It provides 24/7 temperature trending of critical components, and data can be sent via local network or cloud-based solutions.
 THE RESULTS
Thermal imaging technology allows you to establish a much more reliable electrical infrastructure. It gives you the capability to collect temperature data in real time to help operators maintain a safe, efficient network. You can inspect the health of bushings from a safe distance outside the fence line to potentially save lives. Using thermal imaging for routine or continuous monitoring could save your company millions of dollars in overtime pay and expedited replacement costs. With the ability to pinpoint hot spots on bushings before a failure occurs, you can avoid unnecessary downtime and schedule maintenance as needed.
 For more information about FLIR in power generation or to schedule a product demonstration visit: www.FLIR.com/power-generation