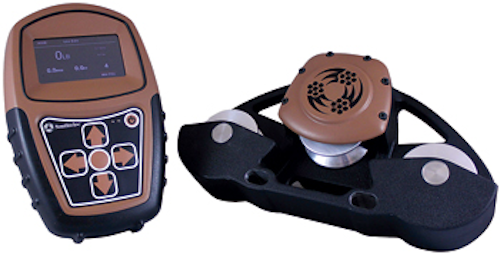 Smart Tensiometer Offers Untethered Connection Through Wireless Communication
With Southwire's Smart Tensiometer, electrical contractors can now obtain rope tension, pulling speed, pull distance and sidewall pressure data through a wireless connection, which will allow contractors to save pulling data to onboard memory, create reports and immediately send information.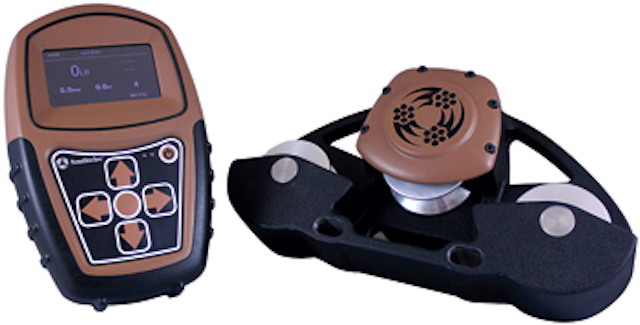 Using wireless technology, pulling data can be streamed directly to computers, smart phones and tablets for viewing in graph format, enabling contractors to analyze data in real-time, either on the unit display or the contractor's wireless device. The new Southwire Smart Tensiometer will also enable contractors to use pull data to generate reports that include automatic date and time stamps. The information can then be emailed as a PDF or Excel file. Unlike other running line tension meters, the new Southwire Smart Tensiometer display unit can automatically store up to 16 gigabytes of data.
Southwire Company LLC
CIRCLE 105 ON READER SERVICE CARD
---
Laser Distance Meters
Whether you are looking to measure distance, inclination, height or azimuth, Hi-Line Utility Supply's laser distance series supports it all. These distance units feature an in-scope data display, power magnification, and adjustable eye relief and LCD Focus, plus ranges are up to 2,000 meters for reflective targets and 1,000 on non-reflective.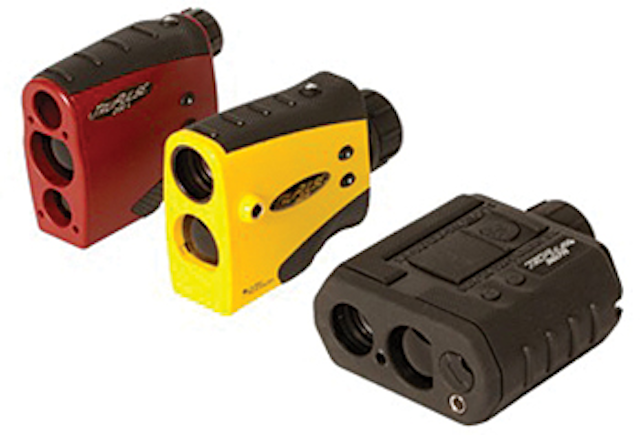 With features such as Bluetooth capabilities and GPS on select units, it is easier to obtain and record data, fast and efficiently.
Hi-Line Utility Supply
CIRCLE 106 ON READER SERVICE CARD
---
Laser Distance Meters Simplified for Faster Measurements
Milwaukee Tool Corp. continues to expand its test and measurement offering with two new laser distance meters that are designed with a simplified, intuitive interface and universal icons for faster measurements and increased productivity.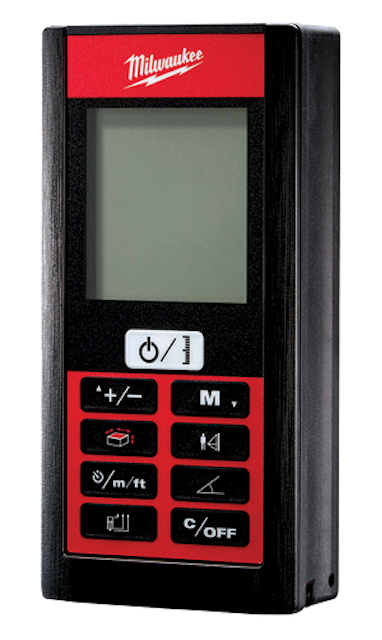 The 2281-20 Laser Distance Meter offers five different measurement functions that allow users to calculate length (up to 200 ft.), area and volume, as well as measure distance with indirect measurement (Pythagorean) and stake out equal distances such as studs.
In addition to these functions, the 2282-20 Laser Distance Meter has additional features that include increased distance measurement (up to 260 ft.), a timer delay for increased measurement accuracy and effortless single-person operation, as well as an inclination function that registers the angle of the unit for more accurate measurements and calculations.
Both units offer memory storage, the ability to add/subtract distances and dimensions, and the ability to attach the unit to a tripod for the most accurate measurements. In addition, each unit is designed to fit squarely into corners and lay flat/level when on or against a flat surface for extreme accuracy.
Milwaukee Tool Corp.
CIRCLE 107 ON READER SERVICE CARD
---
Smart Meter Communications Module Announced
Ambient Corp., provider of a secure, flexible and scalable smart grid communications and applications platform, has announced availability of its Smart Meter Communications Module using Powerline Communications (PLC) technology to connect new or existing meters. Ambient has collaborated with EnVerv to offer a field-tested smart meter communications module that meets the expectations of utility customers, in line with the specificities of their markets, including worldwide frequency support for CENELEC, FCC and ARIB powerline bands.
The Ambient Smart Meter PLC Module uses the existing low-voltage grid to help minimize infrastructure and operational costs. Ambient chose EnVerv's EV8000 Series technology as one of its communications solutions for the Ambient Smart Meter Communications Module because it supports multiple PLC standards and enables efficient and effective communications for a range of utility applications, including advanced metering infrastructure, in-building communications and active energy management solutions.
Ambient Corp.
CIRCLE 108 ON READER SERVICE CARD