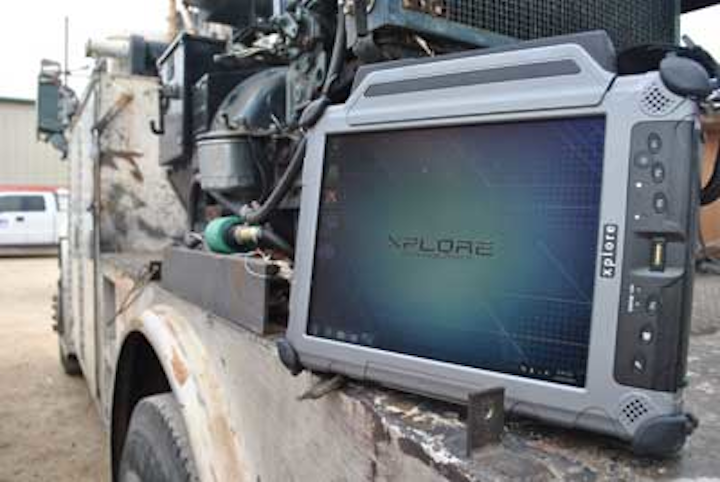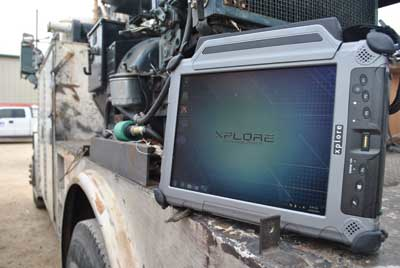 Utility technicians face some of the harshest conditions any professional can expect in a day's work. Technicians often operate in extreme heat or cold—sometimes in the same day. Some face rain, sleet, high humidity, blizzards and even sandstorms.
Standard tablets and computers aren't tough enough to get the job done in these environments. To survive all types of conditions, utility technicians need equipment that's rugged enough to withstand the elements while functioning properly.
Rugged tech must meet Ingress Protection Standards, which measure how difficult it is for outside elements to get inside a device. A computer must have a minimum rating of IP6X to be considered fully rugged, but a rating of IP67 or higher will ensure the longest lifespan for a rugged tablet or computer in extreme industrial environments.
Another standard for rugged tech is the U.S. Department of Defense's MIL-STD-810G rating, which is awarded to devices that have gone through various laboratory testing methods to evaluate the effects of drops, extreme temperatures, rain, humidity, sand, dust, shock and vibration.
Following are a few conditions to consider when selecting devices for utility technicians.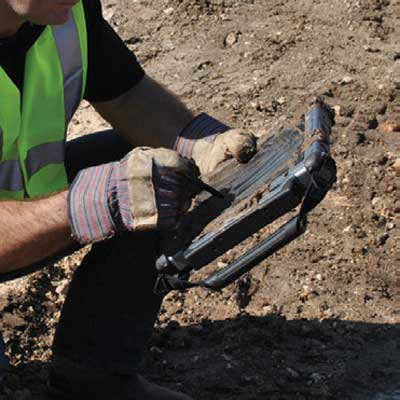 Winter Conditions
When power needs to be restored to customers on a large scale, it's usually because of a weather event such as a blizzard or ice storm. Utility technicians often find themselves in the worst of it.
To face the extreme cold, snow, ice and sleet, they need tech equipment that's going to function well in low temperatures with an IP rating to keep out liquid in any form. In cold environments, technicians also need to wear heavy gloves to keep their hands from getting frostbitten, so the equipment they use must be easy to operate—even with gloved hands.
A good device for this type of environment is the XC6 Series DMSR Tablet from Xplore Technologies. The ultra-rugged XC6, with an IP67 rating, is engineered to operate in temperatures as low as -30F. The fully rugged RangerX and Bobcat tablet PCs, with IP65 ratings, operate at -4F.
Desert or Tropical Environments and Hurricanes
When technicians are called to jobs in hot, arid environments, they need equipment that can withstand high temperatures while keeping out sand and dust. But tropical environments with high humidity and harsh rain conditions can affect the internal circuits of a machine if it isn't rugged enough.
In both cases, technicians require devices with bright screens that can be read easily in direct sunlight. The devices must also be tested to withstand high temperatures in various states, including when they're turned off, when they're operating normally, and when they go from being stored at higher-than-normal temperatures to being turned on.
Many companies use a step-down feature on the processor when running at high temperatures, which slows down the computer to protect it. But that leaves users disappointed and frustrated with the processing performance. You must ensure your devices will fully function at high temperatures.
Underground Environments
Jobs that involve working underground require devices that are rugged enough to withstand drops, which are more likely to occur in low-light conditions. Xplore Technologies' products are rated to withstand drops between four and seven feet, which makes them versatile and resilient to almost any field condition.
Underground environments such as waterlogged sewer systems also require devices that can keep water and dampness out while maintaining functionality. These environments require an IP67 rating or better to optimize productivity and minimize the cost of repairs.
High-altitude Environments
Sometimes utility technicians must operate in airplanes, so the technology they use must be able to withstand the low-pressure conditions of being several miles above the Earth's surface. This is especially true in military applications involving the U.S. Air Force.
Some of Xplore Technologies' products meet the most rugged standards in their class, including MIL-STD-810G certification. They're also certified for frontline fixed-wing and rotary aircrafts.
Indoor Warehousing and Manufacturing
Factories, warehouses and manufacturing facilities present their own challenges to utility technicians. Dust in the air, extreme variations in temperature, vibration and the potential for drops are all conditions their equipment must be designed to overcome.
Rugged devices can continue to function normally in all of these conditions and will often have integrated scanning and data-processing technology to efficiently process the constant demand for information about units that are transported, stored and manufactured in these environments.

Accidents, Transportation, and Everyday Wear and Tear
Even in relatively stable environments, accidents happen. Employees occasionally spill coffee and drop valuable equipment. The jarring and vibrating during transportation can cause many problems, and all devices are subject to incremental damage from being used on a daily basis. Rugged technology is designed to protect against damage in these situations.
While your utility technicians may never encounter some of these extreme conditions, it's important to have the right equipment that allows them to effectively do their jobs. More efficient work order management, accurate map routing, reduced time on site, and less equipment downtime can generate substantial cost savings that justify taking the extra time to select the right devices.
When evaluating technology, ask the manufacturer about the types of testing that are conducted on a regular basis to ensure the devices are as rugged as possible. Also ask if the warranty is based on the manufacturer's rugged testing standards. If the manufacturer continually tests its products and shows confidence in their rugged capabilities by basing warranties on MIL-STD-810G and IP6X ratings, it's more likely the products are built to last.
You don't, however, want to go overboard and buy a tablet that's too expensive when one with fewer or different features would have worked just as well. That's why it's important to do your research about the available devices and test products in the field to ensure you're getting the technology that will allow your technicians to power through any weather and get the job done while still meeting budget goals.
About the author: Mark Holleran serves as president and COO of Xplore Technologies, a provider of rugged tablet PCs since 1996. Xplore tablets are used in a variety of industries and government organizations, including utilities, telecom/cable, oil and gas, the military, law enforcement and transportation.
More Utility Products Current Issue Articles
More Utility Products Archives Issue Articles