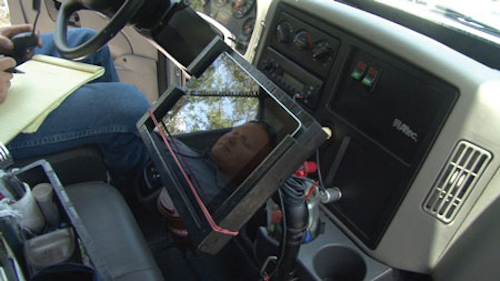 by Jerry Havens
The electric utility industry has a big problem. Lineworkers born between the mid-1940s and mid-1960s are now close to retirement. The question is who will step in to replace them?
The electric utility industry is experiencing an inevitable downturn of knowledge and talent. Bureau of Labor Statistics numbers show the trend has hit many industries and by the year 2020, 25 percent of long-time employees will be 55 years of age and older. Babyboomers are going to retire and that number will probably increase to 50 percent in 10 years or less for the utility industry. The industry will be forced to compete with other industries for the more than 100,000 newly trained employees it will need in the next three years.
In two decades, technology and the Internet have changed the way information is gathered, stored and used. Twenty years ago, for example, there were 10,000 websites and only 3.5 million computers connected to the Internet-compared to some 4 billion Internet users worldwide now and 30 trillion Web pages.
Always Connected
With such vast amounts of information available at the touch of a button, the average 20-year-old entering the workforce thinks about information and learning very differently than a baby boomer getting ready to retire. Those born between 1980 and 1999, commonly referred to as millennials, grew up with the Internet, and because of mobile devices such as smartphones and tablets, they are always connected. They are accustomed to having information on-demand and in multiple formats. It is estimated that the number of smartphone users worldwide will surpass 2 billion in 2016, representing more than a quarter of the global population, and that number is expected to grow to a full third of the population by 2018.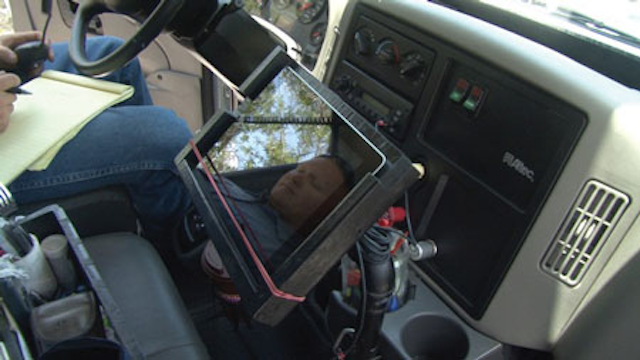 Will the next generation of lineworkers relate to the traditional ways of delivering training? Not likely. The old paradigm of one source distributing knowledge to multiple students in a fixed location has shifted; one student can gather information from multiple sources (faculty, colleagues, podcasts, blogs, rss feeds, wiki's, etc.) anywhere and anytime. Mobile devices are replacing the stationary desktop that has dominated training facilities for the past 30 years and further shifting that paradigm.
Traditional educational approaches are providing a mismatch with what is taught and what the industry needs. Research shows that people remember 20 percent of what they see; 40 percent of what they see and hear; and 75 percent of what they see, hear and do simultaneously. So it makes sense that the use of skills proficiency testing and checklists would become an integral part of our industry. In fact, proficiency checklists are now required by the Occupational Safety & Health Administration.
How do we Train the Next Generation?
So how does the digital aspect of training support the proficiency skills requirements of our industry? The new technology can make the job of training, maintaining and documenting an employee easier and more effective.
Video conferencing programs such as WebEx, GoToMeeting and Skype can give instructors a virtual presence across multiple locations while reducing travel time, and subsequently, costs to the company. It can also offer access to industry experts or mentors for job specific learning.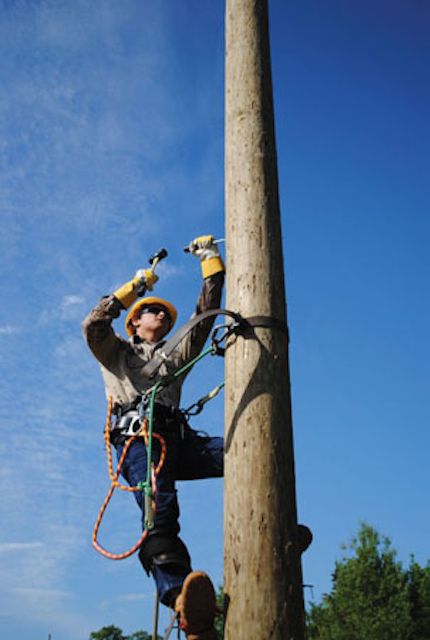 Online learning management systems (LMS) are creating new ways of delivering training materials. These software applications deliver course material in a manner that can supplement or in some cases replace the traditional instruction model. The best learning management systems, however, can deliver the content and administer testing as well as track and report on a student's progress throughout the course-giving trainers important information such as the amount of time a learner has spent in a single unit, how a student is progressing at individual objectives, whether a course video has been re-watched, and even recommend remedial topics.
Field performance reviews (FPRs) and proficiency skills testing and tracking become easier with a good quality LMS. Checklists are no longer relegated to a crew foreman's clipboard in the field or forgotten on a supervisor's desk. They can be accessed anywhere there is an Internet connection, filled out, signed by trainers, and submitted to operations managers and human resources in real time. This is a tremendous advantage to operations managers and training and safety coordinators with multiple locations, sometimes across state and national borders.
Continuing Education
Continuing education is met with mixed emotions from safety and training managers and the employees. While it's not mandated, it is an industry best practice to provide continuing education to lineworkers.
Continuing education is where the new technology excels. Technical refresher training, for example, can be accessed for specific jobs at the touch of a button. This gives crew supervisors the ability to refresh crewmembers on a job that's less common and can help ensure quality and safety. Annual compliance training and certification can be more easily deployed and documented. This is especially helpful for companies with multiple locations.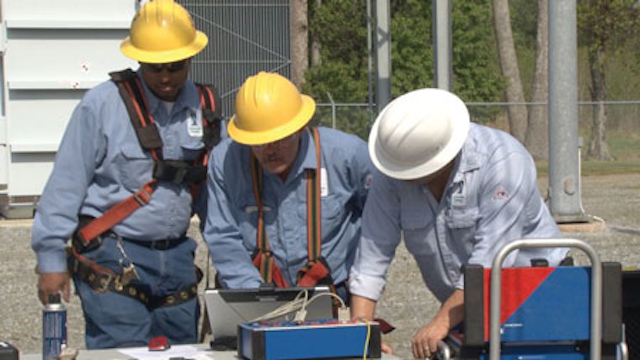 The best learning management systems will keep the content dynamic enough to engage employees as well as stay up to date with current best practices, helping management and the company stay abreast of any changes in the industry. Make sure the company's training program is taking advantage of this.
Conclusion
Training programs often get mired in routine and habit. Keeping the training dynamic is probably one of the most difficult things to do. It's easy to do the same thing each time-it's comfortable, but not always effective. Implementing new technology into the training program is good, but to be sustainable it must be able to change with the company's needs, adding or subtracting pieces of the training or whole units or modules to continue being relative.
Taking advantage of new technology and applying it to existing lineworker training can bridge the gap between generations, pass on essential knowledge and skill sets, and help keep employees safe.
---
About the Author: Jerry Havens is the Director of Member Services for the Institute for Safety in Powerline Construction (ISPC), an electric utility industry association focusing on safety and training for lineworkers and the Host and Voice for the T&D Powerskills training videos. For more information, call 318-880-2259 or email Jerry at jerry@ispconline.com.