Work lights
The Cat. No. 83135 – 500 Lumen Ultra-Thin Flex-Head Light and Cat. No. 83134 – 150 Lumen Ultra-Thin Flex-Head Light from GEARWRENCH® are now available. Each model features a dual setting LED main light mounted on a pivoting flex-head that swings open to direct light wherever it's needed, a 30-lumen LED top light at the tip of the flex-head for illuminating extremely hard-to-reach areas, and an integrated fold-away hang hook and magnetic base for easy positioning.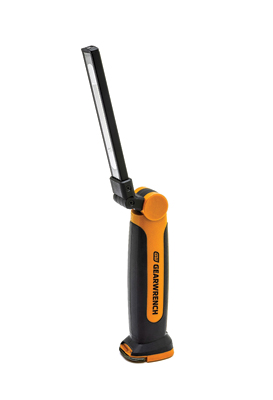 Both models offer dual settings for the main light (500/250 lumens and 150/75 lumens) with a run time of three hours at full power and six hours at low power. A memory function saves the power selection from the previous use. Both also have a charging indicator and a Constant Current feature that delivers the rated lumens until the battery runs out. A Low Battery Warning indicator flashes when the main light has five minutes of power remaining. The heads on both GEARWRENCH Professional Ultra-Thin Flex-Head Work Lights fold flat against the body for storage and pocket-sized portability (6.5" and 4.4" folded for the 500- and 150-lumen models, respectively). Both are drop-resistant and the smaller model features an integrated belt clip.
GEARWRENCH
www.gearwrench.com
Compact track loader
ASV Holdings Inc., an industry-leading manufacturer of high-performance compact track loaders and skidsteers, features the RT-120 Forestry Posi-Track™ Loader, the largest and most powerful compact track loader in the industry. The large-frame RT-120 Forestry features more power and productivity with less ground disturbance than any other machine in its class.
Maximum power and torque, along with unparalleled cooling capacity, make the RT-120F capable of using the largest attachments for long periods of time without bogging down or overheating. The rugged machine makes mulching, brush cutting, and highway and utility work faster and easier. Like all ASV equipment, the RT-120F includes maximum efficiency hydraulics and innovative, high-capacity cooling systems that allow for more work done in less time. In addition, the machine achieves versatility on all surfaces — from mud and brush to ice and snow — using ASV's patented Posi-Track undercarriage. It provides industry-leading serviceability, ground clearance, ground pressure, traction and track life. ASV optimized the RT-120F for forestry work that can be too demanding for other machines. The unit includes metal guarding against brush and debris around key areas, such as lights, the AC condenser and the rear screen. A full rear brush guard is also available as a factory-installed option.
ASV Holdings Inc.
www.asvi.com
Logging processor
The Barko 270B processor is purpose-built for its application, providing several performance advantages over equipment commonly used for processing jobs. Offering exceptional horsepower, swing torque and tractive effort, the 270B features a dangle head boom configuration for picking, delimbing, cut-to-length harvesting, and stacking. Powered by a 225-horsepower Cummins Tier 4 Final diesel engine with SCR aftertreatment, the 270B offers excellent fuel economy and features large fuel and DEF tanks for longer job cycles between refills.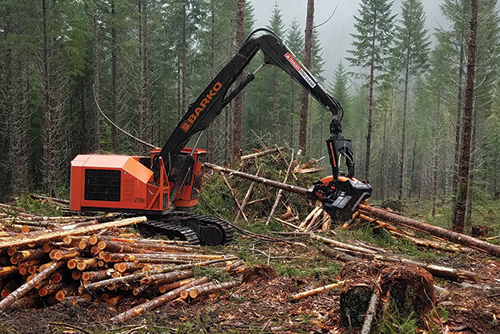 A 36-inch-diameter auto reversing fan with automatic blade pitch control further optimizes engine efficiency. The hydraulic system on the 270B is designed to keep power constantly available, allowing operators to instantaneously shift from function to function without any of the delayed reactions common with the hydraulics on other machines. Responsive IQAN controls are customized to provide programmable settings for individual operators, along with machine diagnostics and troubleshooting. The processor features load-sensing hydraulics to automatically adjust performance according to the load. High pressure and high flow contribute to delivering more hydraulic horsepower to the attachment, while a dedicated attachment pump runs the attachment without robbing power from the machine for other functions. Dual swing drives provide continuous rotation and high swing torque of 58,384 ft-lbf. Bare pin maximum lift capacity is 31,150 pounds.
Barko Hydraulics LLC
www.barko.com
Shielded connectors
Platinum Tools® a leader in solutions for the preparation, installation, hand termination and testing of wire and cable, recently launched the ezEX-RJ45® shielded connectors. Designed for larger cables and conductors, they feature a unique integrated Hi-Lo stagger load bar and allows 'big' conductors to pass through the front end of the connector, making it easy to verify the wiring sequence before terminating.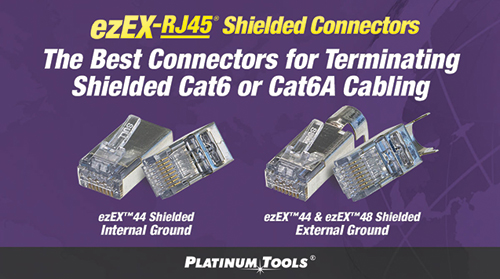 These connectors are typically used with either CAT6 or CAT6A and are terminated with EXO Crimp Frame® and EXO-EX Die™ (100061C). Additional features and specifications for ezEX™44 Shielded CAT6 Connector, Internal Ground include: hi-lo stagger to isolate each conductor; simple one-piece/pass-through design, no bars or liners; shielded 5e/6/6A compliant; insulation diameter (conductor) size range: 0.039 in.-0.044 in. (1.0-1.12 mm); max outer diameter: 0.2805 in. (7.1 mm); solid or stranded 24-22 AWG; TAA, TIA, RoHS, UL & FCC compliant; made in the USA.
Platinum Tools
www.platinumtools.com
Non-conductive equipment lubricant
Safety is the primary concern for users of all lifting and access equipment. This is especially so when they are working in the vicinity of electrical utilities and other charged properties. LUBE-A-BOOM® INSULATOR is available in 15 oz. (425 gram) spray cans from authorized dealers located throughout the United States, Canada and markets around the world.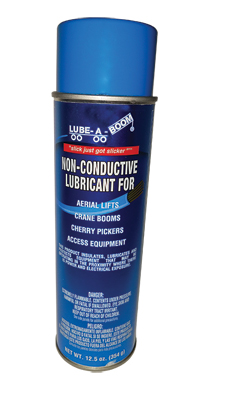 A low-VOC version, mandatory in some jurisdictions, is also available. As a highly dielectric product, LUBE-A-BOOM® INSULATOR is an ideal friction-reducing lubricant for use around power exposure. It not only insulates and lubricates equipment but, like other members of the LUBE-A-BOOM® product family, also protects surfaces against moisture and corrosion.
LUBE-A-BOOM®
www.lubeaboom.com
Hammer drill and impact driver
Milwaukee Tool introduces the highest performing hammer drill and impact driver in the industry. The M18 FUEL™ Hammer Drill and Impact Driver deliver up to 60% more power, are up to 1.5" shorter in length, and have up to 2x faster speed.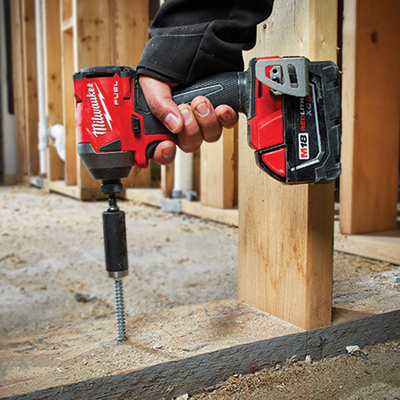 At 1,200 in-lbs of torque and 6.9" in length, the M18 FUEL 1/2" Hammer Drill/Driver has the power for demanding applications and ability to access tight spaces for reduced fatigue. The M18 FUEL 1/4" Hex Impact Driver is the most compact in the industry. With 2,000 in-lbs of torque and at only 4.59" in length, it increases user productivity for demanding fasteners and gives users more access in tight spaces. POWERSTATE™ Brushless Motor provides more torque for demanding applications. Drill up to 2x faster in high speed, and up to 30% faster driving speed.
Milwaukee Tool
www.milwaukeetool.com
Laser mapping workflow
Eos Positioning Systems Inc.® (Eos), a leading manufacturer of affordable high-accuracy GNSS receivers for any device or app, has released the world's first laser offset solution within the Esri® Collector for ArcGIS® workflow. When combined with Laser Technology Inc.'s (LTI) laser rangefinders, the solution will allow field crews to capture centimeter-accurate 3D locations of hard-to-reach assets and in GNSS-impaired environments.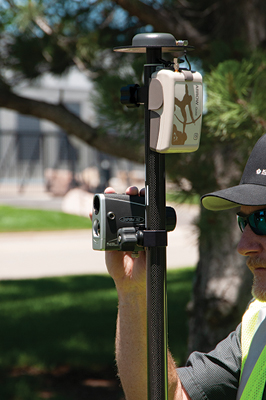 Three teams have been working closely to ensure a seamless integration with Collector and ArcGIS Online. When using an LTI laser rangefinder and an Eos Arrow Series™ receiver with Collector, a field worker can easily shoot, capture, and share high-accuracy 3D location data that is streamed into ArcGIS Online in real time. The solution is expected to be particularly useful in urban corridors, highway settings, forested (or wetlands) areas, and other areas where assets are hard or dangerous to occupy. This will both increase accuracy and efficiency, as well as decrease safety liabilities in dangerous situations. Prior to this release, field crews challenged with capturing high-accuracy 3D locations for hard-to-reach assets would need to use a total station with a different software workflow and then mesh the data back in the office, a clumsy and inefficient workflow requiring lots of additional training and expertise. With the new workflow, field crews can operate in GNSS-impaired environments at a high accuracy level without leaving the Collector/AGOL environment, creating a highly efficient workflow.
Eos Positioning Systems Inc.
www.cartopac.com
www.eos-gnss.com
Voltage tester
When servicing electrical equipment, workers must comply with safety regulations that require a voltage verification test to validate the absence of voltage. This process includes a number of stages that can be complex and time-consuming when using hand-held portable test instruments. The Panduit VeriSafe™ Absence of Voltage Tester simplifies this process by automating the voltage verification process.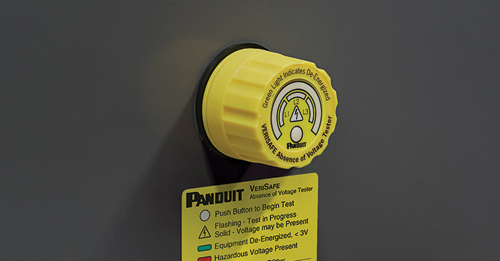 An Absence of Voltage Tester is a permanently-mounted tester used to verify a circuit is de-energized prior to opening an electrical enclosure. Once installed, a simple push of a button enables qualified electrical workers to verify the absence of voltage and see an active indication when the absence of voltage is confirmed. This provides a new and innovative way to safely, reliably, and efficiently verify the absence of voltage before accessing potentially dangerous electrical equipment. By automating this process, the VeriSafe™ Absence of Voltage Tester reduces the risk of exposure of electrical hazards for improved utility worker safety, reduces testing procedure time and complexity to improve productivity, and supports compliance when used as part of the lockout/tagout process described in NFPA 70E
Panduit
www.panduit.com
Pocket continuity tester
Klein Tools introduces the Pocket Continuity Tester for Coax Cable, which enables simple tracing of coaxial cable. Features include visual LED and audible indicators to help easily identify and test continuity, short faults and location on both loose cables and completed installations. The compact, pocket-sized design enables simple wire tracing of coaxial cables.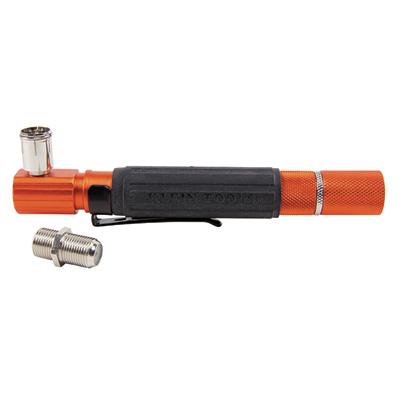 Audible and LED indicators help identify and test cable drops for pass, short faults and location. LED indicator lights green to signify a correctly made cable or red for short faults. Remote contains audible indicator for easy location identification. F-adapter (included) enables testing of loose cables and installed cable runs. Non-slip, cushion-grip handle provides extra comfort and secure grip of tool. Docked remote automatically powers off tester to conserve battery life. Pocket clip conveniently secures tester to shirt pocket. Includes 1 x AAA battery and F-adapter
Klein Tools
www.kleintools.com
Boring tool
The Grundomat piercing tool from TT Technologies bores consistently on target time after time. It is constructed from durable hardened alloy steel and reliable machined components for maximum power and precision. Grundomat tools are also equipped with an advanced reversing system, and an in-line lubrication system. Basic and deluxe packages are available with the Grundomat.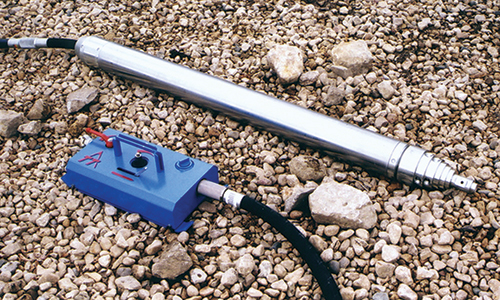 The tool serves as a complement and, in many situations, an economical alternative to larger, more expensive directional drilling equipment. Especially suitable for economical last mile installation, the Grundomat's reciprocating stepped-cone chisel-head ensures high impact accuracy. The chisel-head action of the Grundomat tool is unique because it hammers away at solid obstacles. This two-stroke action means that the piston's impact is concentrated on the reciprocating tool head for optimum boring performance. The Grundomat is available in 16 models ranging from 1 3/4" diameter to 7" in diameter, for horizontal boring distances from 50 feet to 150 feet. The Grundomat is easily configured to pull in a wide variety of new pipe materials. It is ideal for water, sewer, landscape and irrigation, gas, electrical and plumbing contractors.
TT Technologies
www.tttechnologies.com
Insulation tester
The MIT485/2TC-LG2 Insulation Tester from Megger is designed for the telecommunications and cable testing markets. The MIT485/2TC-LG2 replaces Megger's original MIT480 range tester. This handheld instrument features fixed test voltages of 50 V, 100 V, 250 V and 500 V, as well as variable test voltages from 10 V to 500 V. Insulation testing can be performed up to 100 GΩ at 500 V. A gated access feature to 500 V prevents accidental application of high voltage to sensitive equipment. Features a three-terminal connection for tip, ring and ground testing.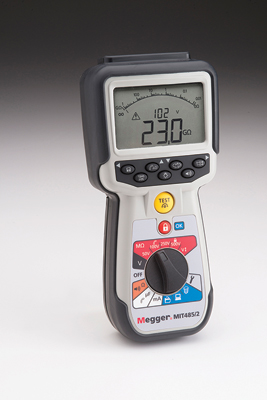 The measurement pair is selected from the new T-R-G button on the front panel, omitting the need to connect and disconnect leads to perform the full range of testing on a cable pair. The feedback-controlled insulation test voltage of the MIT485/2TC-LG2 is accurate to +2% - 0%, providing a more accurate test voltage without the risk of over-voltage damage to the circuits. Offers fast continuity testing with a user-selectable test current of 20 mA or 200 mA. Continuity testing covers 0.01 Ω to 1 MΩ without the need for manual range switching. The unit provides DC and TRMS AC voltage measurements up to 600 V. It offers plenty of onboard test result storage and Bluetooth downloading capability. Rechargeable options for AC and charging are available.
Megger
us.megger.com
Circuit tracer and ground resistance tester
Emerson has expanded Greenlee's test and measurement offering to include an ergonomically designed, high-quality Circuit Seeker and Ground Resistance Tester. The new Greenlee CS-5000 Circuit Seeker can identify, trace and find faults in electrical circuits. It can operate on live circuits without disrupting service or can operate effectively on de-energized circuits. Additionally, the Greenlee CMGRT-100A Ground Resistance Tester is rated CAT IV, 600 V and includes an industry-leading safety feature that warns if dangerous voltage is detected.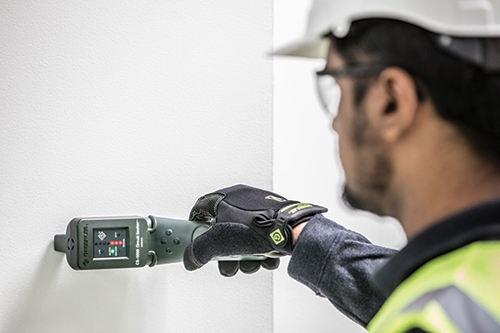 The tester also features a large, bright display that is easy to read. The Greenlee CS-5000 has several unique features that support productivity and improve safety. The front-facing LED display promotes an ergonomic working posture, while the over-molded grip design reduces hand fatigue. The "Auto-Gain" technology automatically adjusts the seeker's sensitivity and increases both accuracy and speed when locating breakers. The receiver and the transmitter have LED indicators to warn if there is live voltage on the circuit being tested. The CS-5000 supports transmitter-to-receiver distances up to four miles for closed circuit tracing. Its battery life indicator maximizes productivity by alerting the operator when the battery is low. In addition, the instrument will automatically turn off to conserve power when not in use.
Emerson/Greenlee
www.emerson.com
www.greenlee.com
Torque wrench
The TWSW-10SK Torque Wrench from Jonard Tools is used to properly torque 5/32" security screws and can be used with any 3/8" drive sockets.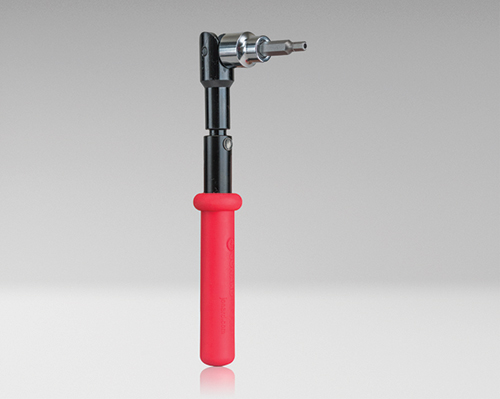 Used for mid-mounting, the wrench's head swivels 90° and is factory set for 10 in-lb.
Jonard Tools
www.jonard.com
Detection solution for utility construction
Leica Geosystems, part of Hexagon, an industry leader in measurement technology, has released the Leica DD SMART utility locator series signal transmitters and DX Shield software. The Leica DD SMART utility locator series uses industry-leading digital signal processing to automatically detect utilities and underground assets deeper, faster and more accurately. New technology from DX Shield software records information to manage site activities and map buried utilities.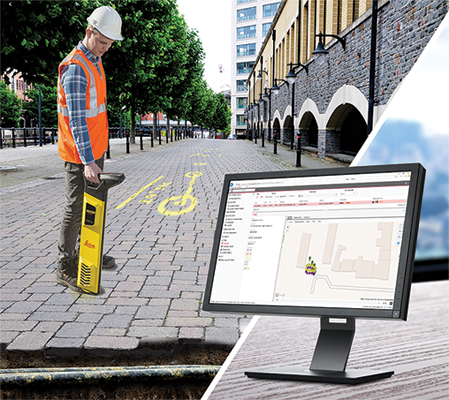 The new SMART utility locator solution allows users to collect, transfer and access data remotely via a hosted service for multiple users across multiple sites. The DD230/220 SMART utility locators use on-board locate alerts, video support and automatic locate process to reduce time scanning utilities and to minimize utility damage. The DD SMART utility locators are scalable and designed with the latest Bluetooth technology, providing a wire-free connection to field controllers and mobile phone devices. DX Shield software solution allows users to gain a better understanding of task performance and site complexities with easy-to-use reports, activity visualization, and locator fleet overview. A cloud-hosted platform transfers data directly to the field to provide a fast and convenient view of the product use, reducing utility strikes and saving direct repair costs and project downtime.
Leica Geosystems
https://leica-geosystems.com
Safety resource
Graphic Products, a global leader in safety education and compliance communication, is launching a new Best Practice Guide for Environmental Health and Safety Managers. This free, 20-page, in-depth resource helps managers create a successful workplace safety program and achieve performance goals as industries evolve. The Best Practice Guide for EHS Managers reviews the health and safety obstacles that management professionals face and helps them easily overcome those issues.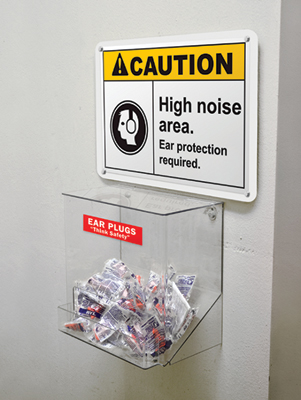 Managers can use this easy-to-download guide to jump-start their facility's safety program or re-establish professional goals with quality results in several ways: understand the five key elements of a successful workplace safety program; take action utilizing core steps for hazard and task-based risk assessments; get guidance through the Hierarchy of Controls to address workplace hazards; explore programs and regulatory requirements; and adapt or immediately use a standardized JHA form.
Graphic Products
www.GraphicProducts.com