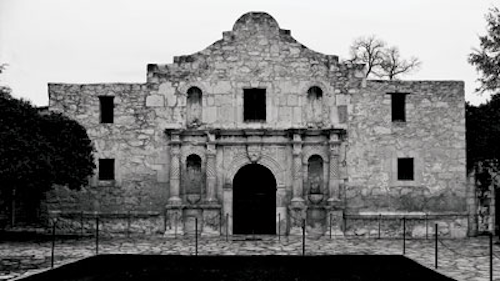 Bringing you cutting-edge products, a robot meet-and-greet, expert industry speakers, a money machine cash giveaway and more!
The robots are coming. The fourth annual Utility Products Conference & Exposition (UPCE) features an unusual surprise this year: three Electric Power Research Institute (EPRI) robots demonstrating their skills on-site. UPCE has everything a utility worker needs to do his or her job—from tools to technology to the latest insider information. UPCE is bringing hands-on expertise to Texas, Jan. 24-26 at the Henry B. Gonzalez Convention Center in San Antonio.
Robots Galore
The biggest UPCE buzz centers around the robots. EPRI will show off two of its power industry research robots, Ti and Scotty, at the show. The third robot will be unveiled Tuesday, Jan. 24 on the exhibit floor.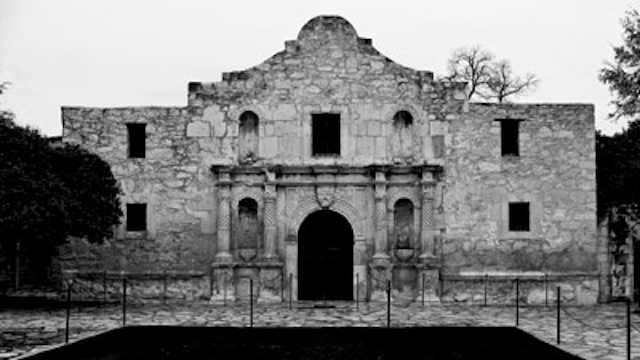 "The little kid inside every one of us just gets giddy thinking about robots," said Kathleen Davis, UPCE program chairwoman. "I can't think of a better way to give our attendees both a dose of their playful past and a look into a brilliant energy future than to bring these big-boy toys to San Antonio and show them off."
The first robot is nicknamed Ti, short for transmission inspection. Shaped like a giant's breadbox, Ti can be permanently installed and cover about 80 miles of power line a couple of times each year as it crawls along the line identifying issues from grass and trees too close to the right-of-way to how components along the line are weathering the wilds. The second robot, Scotty, looks like the classic NASA lunar lander. Scotty will demonstrate his lighting-measurement skills in a roving display on the UPCE outdoor exhibit floor. The third robot is still a secret, but it's rumored to be an advancement in inspecting tricky equipment.
"EPRI is developing robotic technologies to help utilities improve their asset management processes," said Andrew Phillips, director of transmission and substation research for EPRI. "These robots have the potential to change the ways utilities approach and execute the assessment and maintenance of their critical infrastructures.
"Demonstrating these technologies at an event like UPCE allows many people within the industry to see for themselves the progress we are making."
Session Details
Robots, however, aren't the only reason to attend UPCE. The show will offer informative conference sessions.
UPCE will kick off with an opening keynote session Tuesday morning, Jan. 24.
After the keynote, the conference will open for business with a bevy of learning opportunities.
Experts from the Electrical Industry Training Institute (EITI) will present sessions including a two-part session on managing electrical operations.
This industry overview will provide utility management with an orientation to transmission and distribution hardware and equipment, including underground distribution and substations.
Participants will leave with an enhanced knowledge of an electrical utility operations system.
Speaker Gerry Bramhill will helm both parts.
Part 1 will cover maintenance, best work practices and field management.
Part 2 will cover hazards, safety training, bonding and auditing.
Arkansas State University's Duane Doyle will speak on developing occupation programs at community colleges during the conference.
Occupational options and certification courses are appearing in colleges around the country.
This session will look into creating and growing those programs in your community to educate the work force of the future.
UPCE will also present a two-part session on occupational grounding.
Matt Dell with Hi-Line Utility Supply Co. will run the first part, giving an overview of best practices and standards.
Steve Gordon with Hubbell Power Systems/AB Chance takes over the second hour with an insider's look at equipotential grounding including its history, the effects of current on man and the use of mats.
EITI experts will return with a session on understanding switching best practices.
Tim Lollar will show the best ways to use switching for maintenance, fault clearing and reliability.
Bill Neiles with the National Utility Industry Training Fund (NUITF) will discuss crafting training and development for line workers during UPCE.
This session will draw on the expertise of NUITF's partnership between utilities and the International Brotherhood of Electrical Workers (IBEW) to give attendees a look at their hands-on utility boot camps to screen newbies.
Finally, local utility CPS Energy will discuss adopting lessons from local smart grid work.
This session will offer firsthand experience and lessons from a utility's actual and ongoing advanced metering infrastructure (AMI) and distribution automation (DA) implementation.
In addition, EITI will offer precourses on qualifying employees to work near high-voltage substation equipment and high-voltage substation grounding and bonding Monday, Jan. 23 before the show begins. More information on those precourses may be found at http://eiti.us/upce.html.
Other Informational Options
Outside the hour-long conference sessions, UPCE will include half-hour robot demonstrations multiple times daily—Tuesday, Wednesday and Thursday, Jan. 24-26.
Bulli Ray will present 30-minute attack-prevention courses to teach field-workers how to fend off an aggressive dog.
Demonstrations, which will include live dogs, will be ongoing in the outdoor exhibit area twice daily Tuesday, Wednesday and Thursday during the show.
Omicron will bring the company's product bus to the show, offering 10-minute courses on testing reclosers, sectionalizers and power quality meters; setting up a protection test library; understanding transformer diagnostics; and utilizing IEC 61850.
In addition, each UPCE exhibitor will set aside 15 minutes during the show to offer a product demonstration, showcasing the company's product or service to conference attendees.
All of these demonstrations, along with times and locations, will be listed in the show guide available on-site.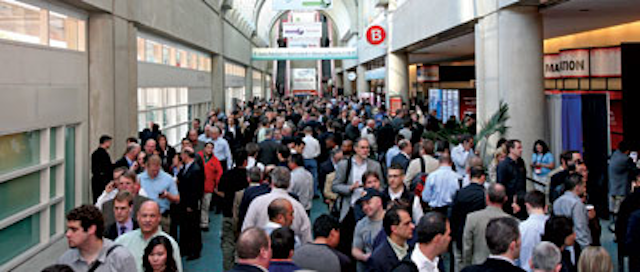 Just for Fun
All UPCE attendees should plan to kick up their heels at the Round 'Em Up Networking Party on Wednesday, Jan. 25.
Pack your cowboy boots. It's time to party western style. This year's event will include the Texas Unlimited band, food, drinks and a mechanical bucking bull.
The UPCE exhibit floor also offers other options for fun, including an opening reception with drinks Tuesday, Jan. 24 and the It's 5 O'clock Somewhere happy hour with exhibitors Wednesday, Jan. 25 immediately before attendees rush to the boot-scootin' network party.
As you walk the floor, watch carefully for a few Hooters girls. Some will be available for snapshots and autographs and will serve as hostesses at the cash prize giveaway.
The cash prize giveaway will be featured on the UPCE exhibit floor all week. All attendees are eligible to enter the contest.
Just get your passport stamped by all the sponsors, and your name might be called to get a few minutes in the money machine.
The Hooters girls will escort your trip in and out of the booth. You might go in broke and come out ready to buy the next round.
Join us for UPCE 2012, Jan. 24-26 at the Henry B. Gonzalez Convention Center in San Antonio.
More show information may be found at http://utilityproductsexpo.com.
We look forward to seeing you there.
Exhibit and sponsor information were accurate at press time but are subject to change.
---
UPCE Exhibitors
A.R.E.
Booths 28 (Hall D, outside), 3221
Manufacturer of fiberglass truck caps and tonneau covers and aluminum truck caps for commercial, independent contractor, and fleet use. Distributor of several related truck and cargo management accessories. Also offers the SpaceKap fiberglass commercial slip-in utility body.
Alamon Contract Services
Booth 3230
Alamon has been providing professional, skilled contract services to the telecommunications and electric industries since 1975. We serve customers throughout the United States from our headquarters in Kalispell, Mont., and satellite offices in California, Texas, Oregon, Colorado and New Hampshire.
Arnett Industries LLC
Booth 3225
Specializing in high-voltage equipment and personal protection testing, Arnett Industries also manufactures a number of troubleshooting and fault-locating devices to help utility employees work efficiently and effectively. Importance in service, safety and savings.
Avo Training Institute Inc.
Booth 3231
AVO helps organizations manage electrical hazards through proper equipment application, maintenance procedures and safe work practices. To learn more about our hands-on maintenance training programs, engineering studies and safety solutions visit www.avotraining.
Brooks Manufacturing Co.
Booth 3224
Brooks Manufacturing Co. produces Douglas fir distribution crossarms, X-braces, vee braces and transmission framing components in solid sawn and conventional glu-lam.
Cabling Installation & Maintenance Magazine
Booth 3317
Ciena
Booth 40 (Hall D, outside)
Columbia Southern University
Booth 3229
One of the first completely online universities in the nation, Columbia Southern offers associate, bachelor's, and master's degree programs in occupational safety and health, fire science, business administration, and many other degree areas.
Cooper Power Systems
Booth 1 (Hall D, outside)
Smart solutions. Smarter grid. Cooper Power Systems can smooth your transition to a smarter grid. Visit our booth for power systems expertise, communications and equipment technologies that optimize efficiency, productivity and reliability.
Coretex Products Inc.
Booth 3019
Full line of skincare products formulated to protect you while working outdoors.
Custom Utility
Booth 3129
EA Technology
Booth 3126
FLIR Systems Inc.
Booths 42 (Hall D, outside), 3120
Only FLIR offers utilities a complete spectrum of thermal-imaging solutions that help detect potential problems early, prevent costly downtime and protect the safety of workers and the public. Troublemen use affordable i-Series cameras to check energized equipment.
GammaTech Computer Corp.
Booth 3128
For more than two decades, GammaTech Computer Corp. has been a leader in the design, manufacturing and sales of rugged and hardened notebook and tablet computers throughout North America.
Getac Inc.
Booth 3124
Getac is a leading manufacturer of rugged mobile computing solutions for use in extreme environments. Getac's cutting-edge technology and extensive durability testing has made it one of the top hardware providers in the rugged market.
Glen Canyon Corp.
Booth 3115
Glen Canyon Corp. manufactures smart meters with innovative technology, IPV6-based Internet conductivity, cloud computing and advanced manufacturing. The company enables utility customers to reduce capital and operating costs, improve revenue, and enhance customer service through economical AMR/AMI solutions.
Global Power Products Inc.
Booth 3214
Global Power Products manufacturers a wide variety of advanced electric meters available with Wi-Fi or Ethernet for commercial and residential markets. We also manufacture the GenerLink, an automated transfer switch for residential applications.
Hamilton Kent
Booth 3021
International manufacturer of manhole and pipe gaskets and The Lifespan System, a watertight, corrosion-proof, nonconductive, locking, rubber manhole frame and cast-iron cover system designed to eliminate surface water inflow and loose or stolen covers.
IML Inc.
Booth 3228
IML is the leading manufacturer and distributor of scientific measuring instruments used in the timber industry.
In Motion Technology Inc.
Booth 3010
In Motion Technology is the leader in systems that secure and manage wireless connections for mobile work forces. The onBoard system provides utilities with a secure, manageable architecture that consolidates communications over any wireless network.
Information Builders
Booth 3212
Information Builders provides software and services that bring smarter decision-making and streamlined processes to leading organizations in business, government and education worldwide. WebFOCUS delivers massively scalable information applications, analytics and customer-facing portals to the new generation of information users.
International Battery Inc.
Booth 3220
International Battery staff including ESA, SEPA, AWEA, IEEE members will be able to discuss products for large-scale energy storage using clean LFP water-based process and BMS. Made in U.S. Company has experience with ESS, BESS and arbitrage.
Mackay Communications & Vizda (Satellite Airtime)
Booth 3004
With 125-plus years as a solutions integrator, Mackay provides wireless data and voice communications supporting SCADA and distribution automation applications; combining compact terminals, M2M and handheld devices with airtime from Vizada.
MADI
Booth 3114
MADI is focused on delivering innovative solutions to the utility industry. With 95-plus years of sales, marketing, engineering and manufacturing experience plus 45 years of utility line work, MADI knows how to deliver game-changing innovation.
McWane Poles
Booth 3027
McWane Poles has developed a groundbreaking type of distribution pole for electric utilities made from ductile iron. McWane Ductile Iron Poles … a better product, a better solution.
Mobile Demand
Booth 3303
MobileDemand provides complete rugged handheld computer systems for various industries and applications.
Mox Enterprises Inc.
Booth 3127
Featuring the new CM Fuse Deflector for linemen safety when installing cutout fuses. Manufacturer and distributor of electrical terminals for transformers and underground distribution. Milwaukee Valve distributor.
Mueller Systems
Booth 3211
Mueller Systems provides smart metering solutions to optimize the delivery and use of water and energy. Municipalities that supply water, electricity or gas need ways to increase efficiencies, reduce costs, improve conservation and improve customer service.
North American Signal Co.
Booth 3305
Occupational Dog Bite Safety-Bulli Ray
Booth 31 (Hall B, outside)
Occupational Dog Bite Safety - Training employees to protect themselves from dog attacks.
Olin Brass Fabricated Products
Booth 3227
Precision stamper of copper, aluminum, and steel components for power distribution, switchgear and metering. Examples include, bare, plated and coated electrical busbars, terminals, fixtures and surface critical components using progressive, multislide, and transfer presses.
Omicron Electronics Corp. USA
Booth 41 (Hall D, outside)
OMICRON develops innovative power system test and measurement solutions for customers in 140-plus countries. Products include: test instruments for protective relays, CTs, VTs, resistance and power-factor testing, power transformers and all substation apparatus. Specialized tests include SFRA, dielectric frequency response and partial discharge.
PCS Mobile
Booth 3023
A value-added solution provider of products and services supporting mobile data, video and voice applications. We offer complete turn-key solutions, including installation services.
Protective Industrial Products
Booth 3002
PIP supplies work gloves and personal protection designed and rigorously tested with the utmost safety in mind. We are highly confident in the ability of our products to perform well at work and beyond.
Pro-Vigil
Booth 33
Pro-Vigil Inc. is an international surveillance company specializing in asset protection via live camera surveillance. Pro-Vigil owns and operates the largest mobile surveillance fleet in North America.
PUPI Crossarms (Geotek)
Booth 3233
GEOTEK is a leading international producer of fiberglass products, including PUPI Fiberglass Crossarms. PUPI Crossarms are used by hundreds of electrical utilities to improve the reliability of their overhead distribution systems.
RAD Data Communications Inc.
Booth 3016
Established 30 years ago, RAD Data Communications is an award-winning manufacturer of access and backhaul solutions for public utilities, transportation systems, educational institutions, service providers, enterprises and government agencies.
SA-SO/ACP International
Booth 3005
SPX
Booth 3008
Flash Technology is a world leader in obstruction and industrial lighting. Our lighting is certified by the FAA, and meets industry standards to ensure we provide you with the best lighting available.
T3 Innovation
Booth 3328
TC Technology
Booth 3330
Considering Mobile GIS? Look no further. TC Technology's GO! Sync Mobile GIS delivers easy-to-use maps alongside dispatched work to field personnel. View maps, make sketches, inspect equipment and complete jobs using laptops.
Telogis
Booth 3011
Telogis Fleet gives you real metrics to optimize your fleet functions: driver safety, fuel costs, maintenance programs, vehicle purchase priorities and emergency response capabilities.
Tesco - The Eastern Specialty Co.
Booth 3017
The Eastern Specialty Co. has been a leader in providing test equipment for the field and meter shop since 1904 and is a recognized industry authority for AMI deployment needs.
Texas Lineman's Rodeo Association
Booth 3307
Topcon Positioning Systems Inc.
Booths 2 (Hall B, outside), 3304
Topcon Positioning Systems Inc. (TPS) designs and manufactures precise positioning products and solutions for the global mapping and GIS, surveying, civil engineering, construction, agriculture, asset management and mobile control markets.
Trachte Inc.
Booth 3121
The Trachte family has been a recognized leader in the steel-framed buildings industry for more than 90 years. Our focus has always been satisfying our customers with innovative designs and the highest-quality buildings.
Two Technologies Inc.
Booth 3226
Ultrarugged mobile solutions. Two Technologies is a leading innovator, U.S. manufacturer and marketer of handheld computer products for data collection and meter reading.
USAT Corp.
Booth 3014
Providing WWAN cellular gateways for wireless monitoring and control automation. Distributor of modems, 3G/4G intelligent modems and routers. USAT connects legacy serial/Modbus/analog equipment to SCADA systems.
Utility Line Management Services Inc.
Booth 3324
With principle offices located in Upland, Calif., since 2004, ULM has assembled a mobile and flexible team of highly qualified professionals experienced in all aspects of transmission, distribution, substation and telecommunications.
Videx Inc.
Booth 3012
Videx manufactures CyberLock, a system of smart padlocks, electronic locks and programmable keys that brings electronic access control and auditing to existing mechanical locks on substations, enclosures and vaults and gates in areas with no available power.
Whelen
Booth 3332
Manufacturer of vehicle warning signals. Emergency warning lights, stop/tail/turn lamps, clearance lamps and backup alarms. Specializing in strobe, LED and halogen technologies.
William Frick & Co.
Booth 3125
William Frick & Co. is a leading supplier of utility marking products such as marker posts, safety flags, SnapAround cable markers and RFID tags. With 34 years of experience to keep you, your workers and the public safe.
Youngstown Glove Co.
Booth 3326
Youngstown Glove Co. produces ergonomic, high-quality performance work gloves that exceed the demanding needs of professionals. Designed for superb dexterity and durability, Youngstown Glove Co helps to increase efficiency, comfort and safety for workers.
More Utility Products Current Issue Articles
More Utility Products Archives Issue Articles