UPCE 2013 Featured New Products, Training and More in San Diego
Utility Products Conference & Expo (UPCE), held in sunny San Diego, Jan. 29-31, 2013, brought utility industry attendees together for the newest products, demonstrations, training and more.
Mar 1st, 2013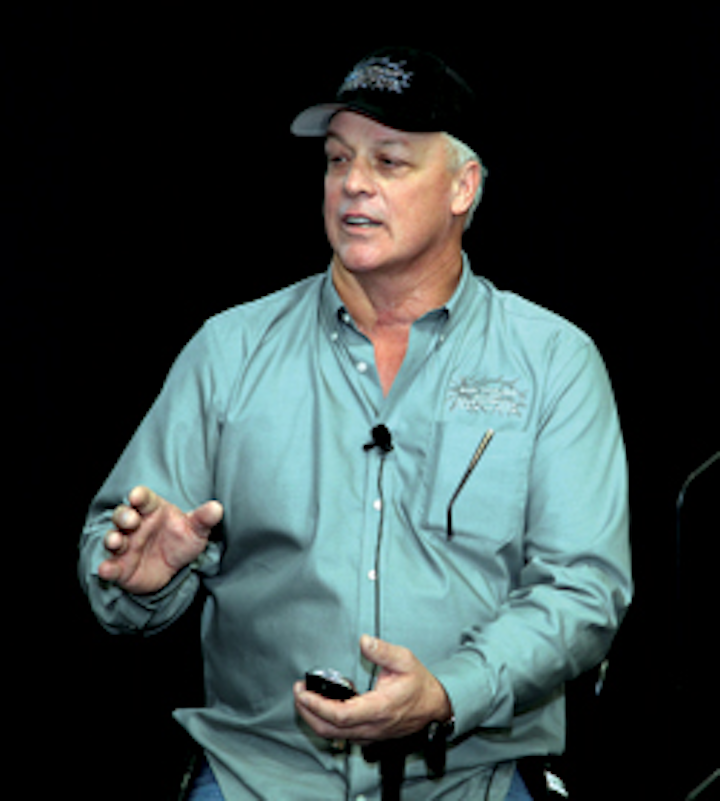 Utility Products Conference & Expo (UPCE), held in sunny San Diego, Jan. 29-31, 2013, brought utility industry attendees together for the newest products, demonstrations, training and more. The fifth annual UPCE, co-located with DistribuTECH, allowed buyers and sellers in the electrical, cable, telecom and other segments of the utility industry to network and learn. With conference sessions and solutions for problems encountered every day on the job, there was something for everyone.
Opening Keynote
Introducing the keynote speakers and announcing the Projects of the Year award winners was Teresa Hansen, DistribuTECH Conference Program Chair and Editor in Chief of POWERGRID International, Electric Light & Power and Utility Products magazines.
Keynote speakers included Michael Niggli, president and chief operating officer of San Diego Gas & Electric (SDG&E); Patricia Hoffman, assistant secretary of the Office of Electricity Delivery and Energy Reliability, which leads the Department of Energy's efforts to modernize the U.S. electric grid through national policy on grid reliability, research, development and demonstration activities; Stephen Berberich, president and CEO of the California Independent System Operator Corp.; and Bob Woodward, journalist and best-selling author.
Woodward, who works for the Washington Post, and Carl Bernstein were the main reporters for the Watergate scandal for which the Washington Post won the Pulitzer Prize in 1973. The investigative journalist and writer of 12 national bestselling nonfiction books related some of his experiences with political figures such as Bill and Hillary Clinton, Jimmy Carter and Barack Obama.
"Your job is to make energy policy more rational and reasonable and efficient. In my business, my job is to figure out what is going on," Woodward told conference attendees.
Woodward also predicted the second half of Obama's presidency will be strongly influenced by international events.
"If you try to forecast the next four years, obviously you can't, but foreign affairs will truly dominate the Obama presidency. Which is why they need desperately to get their financial house in order," Woodward said.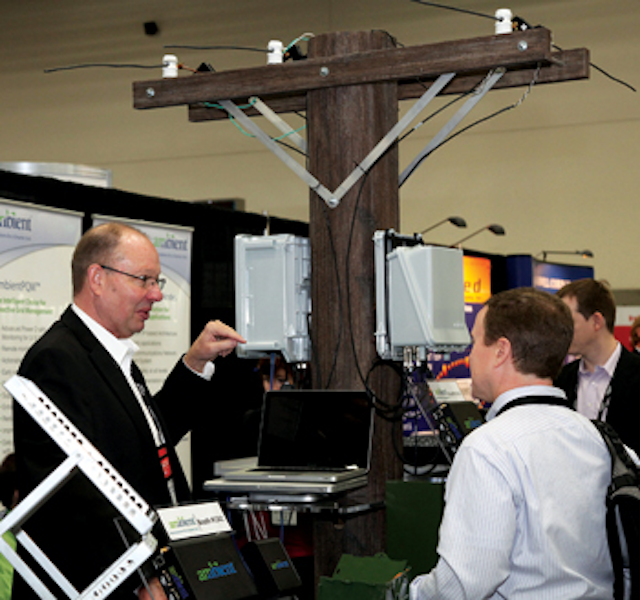 Woodward said he believes the most pressing issue of the day is financial reforms and cutting spending-something he said affects everyone in the room.
"If I were to answer the question about what we should worry about the most, I would say we should worry the most about secret government. Problems can be solved, but secret government only gets more secret. Nixon tried it, and in the end it did not work. Democracies die in darkness, and secret government will do us in if there is one thing that does us in."
UPCE Conference and Product Demonstrations
This year's conference sessions started Tuesday, after the keynote, with 14 informative speakers who discussed products and ways to help linemen and others in the utility industry stay safe and be more productive. A special thanks goes to the following companies for their participation in the product demonstrations: Innoserve, AEMC, Topcon, Megger, Bismarck State College, IFD, IML, Hi-Line Utility Supply, Equipotential Grounding, EnerSys, Mackay and Spida Software.
UPCE's keynote speaker was Gary Norland, who was a healthy 6-foot-3-inch, 240-pound man who loved his work. Norland discussed how his life changed after 12,500 volts of electricity went through his body. In one second his life changed, and the reality is that it can happen to you if you choose not to take safety seriously. Norland discussed how the accident affected him, his wife, his family, his friends and his community. The graphic and gut-wrenching presentation emphasized the importance of safety and how your life could resemble his in less than a second.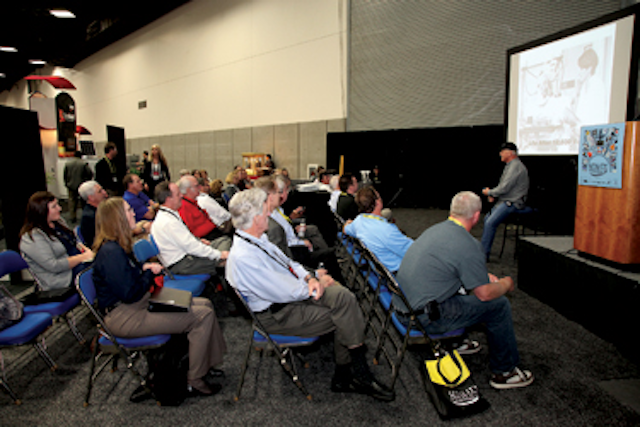 The Floor
A wide range of products and services were presented at this year's UPCE. Among the many utility specialties: tools and supplies, vehicles and accessories, transmission and distribution, test and measurement, line construction and maintenance, and overhead/underground. Following are brief highlights from a few of the companies at this year's UPCE.
For test and measurement equipment, AEMC Instruments presented its PEL 100 Series Power & Energy Loggers. The series is designed to work in 1,000V CAT III and 600V CAT IV environments, and fits in many distribution panels.
IML showcased its F300 Resistograph wood testing system-available for lease or purchase. The company's measurement and test instruments provide information about possible damages that often cannot be detected from the outside.
For testing, TESCO Desktop Meter Stations can be used as a programming station, a single meter evaluation station, or a test bed for checking meter features and anomalies. The newly designed meter stations have the ability to warm up meters and have optional features such as a phantom external load (1PH) on an internal phantom load (1/2A), an optional disconnect operation (500VA XFMR), a load receptacle or a tilt chassis.
Custom Utility offered products for overhead distribution, underground distribution, transmission distribution, and line construction and maintenance.
For pole inspections, Alamon Contract Services provides services that include: inspection, pictures, global positioning systems, guy markers and grd wire repair, digital pole records, joint use data, treatment and reinforcement.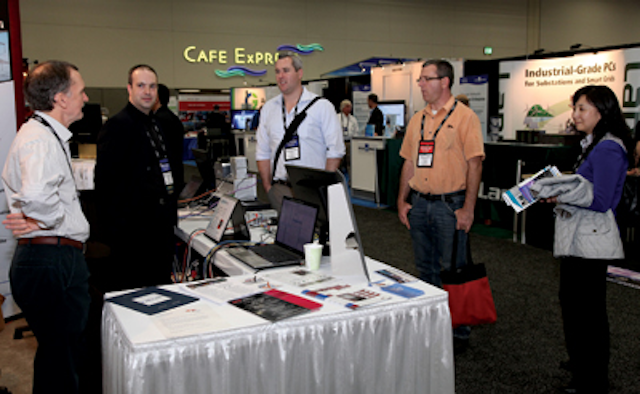 Networking Opportunities
UPCE offered opportunities to network and play. The reception on opening day offered hors d'oeuvres and drinks. On the following day, attendees joined sponsors at their booths for It's 5 O'Clock Somewhere happy hour. And, immediately afterwards, the Beach Party event provided an enjoyable evening for attendees and guests with music, entertainment, food and drinks.
Next year's UPCE will take place in San Antonio, Jan. 28-30, 2014, at the Henry B. Gonzalez Convention Center. For more information, please visit http://utilityproductsexpo.com. Make sure you save the dates and make plans to attend!