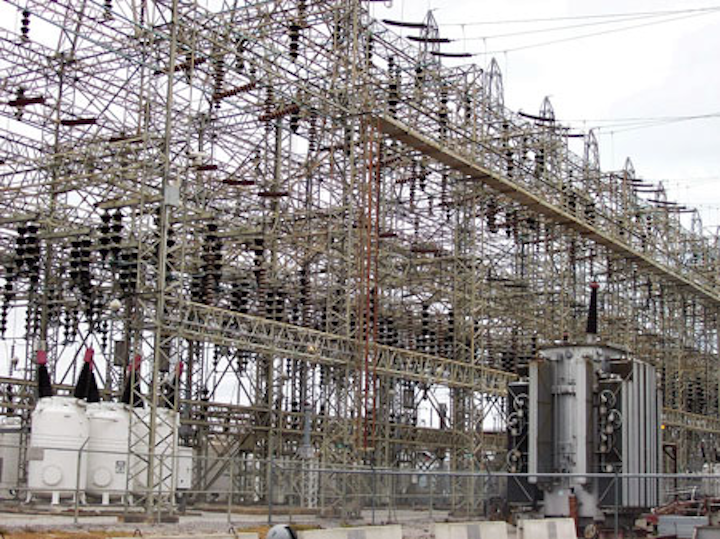 Planned shutdowns, turnarounds and outages (STOs) are often scheduled for preventative maintenance and new equipment installation that must be performed to keep a power plant running and in regulatory compliance. To minimize production downtime, this work must be completed within a tight time frame. Power plant STOs are often feats of engineering, planning and coordination-work that begins many months, even years, before the event.
At the top of the list during any planned shutdown is safety. To prevent injury or loss of life, reduce liability and keep insurance rates in check, safety departments must provide the required safety training, products and services that will ensure all on-site personnel and company assets are protected throughout the scope of the operation.
"Safety comes first," said Clay Sharpe, safety manager for Power Plant Field Services (PPFS), the field services affiliate of Power Plant Services (PPS). "Our crews are trained in safety measures for the work they perform, whether a scheduled outage or an emergency repair. It is our philosophy to make every effort to ensure that potential accidents never happen. We begin every shift with a plan to work safely."
PPS is a turnkey, aftermarket manufacturer and service provider to the power generation, paper and pulp, refineries, steel and chemical industries. The company has increased its capabilities to meet customer's needs by providing services such as parts manufacturing, technical and engineering services, repair services, field machining, fields services and good delivery time. PPS performs emergency work as well as planned outages throughout the world.
Managing all that encompasses safety for an STO, however, often is a feat of its own. During an STO, a typical power plant can see its ranks swell from 50 to perhaps 200-300 additional workers that the safety department and contractors providing turnkey services must properly equip, train and provide rescue and standby emergency services. This often requires managing multiple vendors of safety products and services as well as workers that are not familiar with the facility or its processes yet are performing challenging, even high-risk tasks.
In a move to eliminate a point of complexity and coordination in an already complicated process, some power plant safety departments and equipment service contractors are now outsourcing to a single combined safety service provider that can deliver the entire gamut of safety-related products and services.
The benefit of this one-stop-shop approach for a planned shutdown is the single point of coordination, reduction in facility personnel required to manage the safety effort, access to extensive safety expertise and technical knowledge, potential cost savings on basic and more advanced personal protective equipment (PPE), and ability to respond quickly to unexpected situations or emergencies.
Safety First
Despite the focus on timely return-to-service, those that have participated in planned shutdowns will attest that the primary emphasis is not how "fast" the work is completed, but rather ensuring the safety of all workers involved. This is not mere lip service, but the prime directive, even if that means going over budget or, in some cases, extending the project.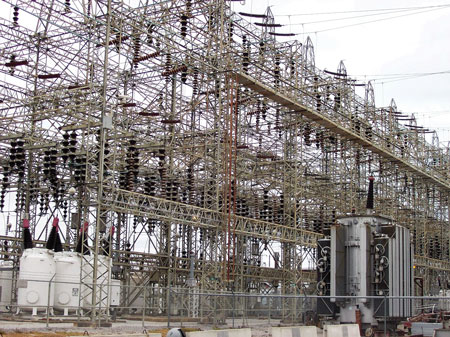 Even when emergency services are required, safety is the number one priority of power plant operators as well as service providers.
Before any of the work starts, plant and contractor project managers are holding safety meetings and orienting employees on safety. This occurs both before and during the project, with managers reviewing daily reports about how many personnel are working, what they are doing, and if any are hurt they want to know exactly what happened.
Outsourcing Safety
In some cases PPFS will outsource specific services from a vendor.
"This is generally a service we contract on an as-needed basis," Sharpe said. "And we need to know they will provide qualified workers who are fully aware of high-risk situations and have the equipment and expertise to handle an emergency."
"PPFS recently outsourced a portion of their Safety project to DXP Safety Services," Sharpe said. "We contracted DXP to provide safety services for a confined space situation, which is possibly a hazardous location where people could get trapped. In confined space situations you are sometimes required to have attendants and rescue teams with specialized equipment. DXP's rescue teams are specialized, such as high-angle rescue and rope rescue. They had every possible scenario covered."
In addition to an extensive catalogue of PPE items, the company maintains a large asset base of equipment including powered air trailers; supplied air trailers; emergency showers; eye wash equipment; maintenance, repair, operations and production; trailers; fire trucks; and ambulances. DXP also offers a comprehensive list of services, including safety training and supervision, confined space attendants and rescue teams, high angle rescue teams, rope rescue, gas detection, respiratory fit testing, audiometric testing, industrial hygiene, industrial medical services, fall protection and repair services.
Single-source Benefits
The benefits of a one-stop-shop approach to safety begin well before the STO. As part of the pre-planning, a safety advisor from a combined service provider meets with facility safety and maintenance personnel to learn about their existing procedures and processes. For shorter projects, this can be two to four weeks beforehand, or, for a more complex project, 12 to 18 months in advance.
The safety advisor then evaluates and monitors safety hazards and control strategies to ensure compliance with the facility's safety rules, policies, programs, criteria and procedures as well as all governmental regulations.
Because of the unique requirements of each facility, there are no one-size-fits-all safety plans, so each project is client-specific. In addition, the scope of involvement can be scaled from a single worker to a complete program for the entire scope of the STO.
Another benefit to this approach is the ability to react to unexpected situations or emergencies. Although much planning goes into a planned shutdown, there are inevitably situations, requirements for specialized equipment, unexpected air quality issues, and even injuries that can leave safety personnel scrambling. With the breadth and scope of its expertise, a combined safety services company can quickly tap into its resources to resolve the situation.
For more information about DXP Safety Services, email Chris.mckinnon@dxpe.com or visit www.DXPE.com.
More Utility Products Current Issue Articles
More Utility Products Archives Issue Articles