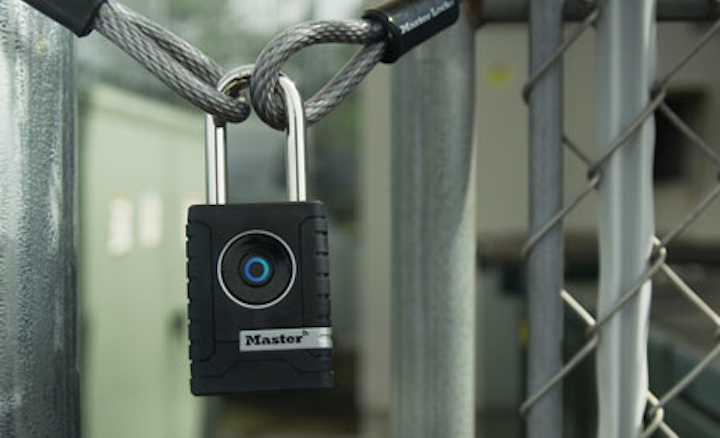 By Sherri Hanson
The demand for new products and methods to secure utility property and assets has reached unprecedented levels. As a regulated industry, holding the line on costs associated with asset management will always be an uphill battle. Just as important is figuring out the line item of access management-what it costs to keep everything safe.
The expense to keep company and municipal property secure is at an all-time high, and the list of factors to take into consideration when choosing a security solution keeps getting longer. So what should be considered when looking to protect property and equipment at the highest level while staying within budget?
Environmental conditions and unpredictable weather should always be taken into consideration when deciding how to keep outdoor assets secure. Environmental and weather-related conditions can cause corrosion, which can greatly impact security methods. That's why brass padlocks offer the option when it comes to durability. Solid brass padlocks used for utility meters, cable boxes and other needs are a valid and cost-effective solution when looking for strength and protection from extreme weather conditions and corrosion.
The best padlocks offer a deadlocking mechanism with pick-resistant cylinders to protect against prying, shimming and rap attacks, and have excellent cut resistance. For a combination padlock, look for a shackle seal, large ergonomic dial and a dial dust cover to keep the elements at bay. For keyed padlocks, choose a product with a secure, solid body, and shackles with larger diameters. Also look for locks with five-pin or six-pin cylinders for higher pick resistance and thousands of unique key codes.
With keyed locks, consider a key control management program. This type of program offers a highly effective, budget-conscious solution and increases the overall reliability of security.
It is of the utmost importance to know who has the keys to padlocked equipment. Key system integrity makes implementing a management program a must. This is especially true for companies with a high number of employees and regular turnover; keys often get lost or need to be replaced on a regular basis, so it can tax even the most organized efforts.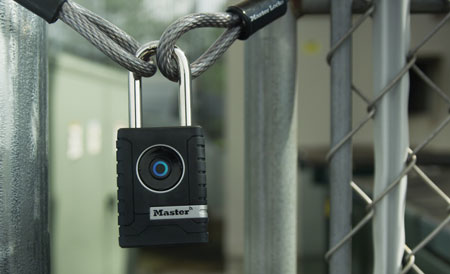 Master Lock's Bluetooth Smart padlock is one of the newest technological advancements in padlock security.
The best systems offer ways to control and keep track of keys. A good key control management program should ensure keys are only available from the provider and cannot be copied in stores. Custom options such as keyed different, keyed alike and master keyed, and stamped sequential numbering can help improve tracking.
Technological advancements for high quality security products continue to be developed to meet the rapid amount of new challenges that arise. Society is influenced by new electronic breakthroughs, including Master Lock's new technology-based padlock-the Bluetooth Smart padlock.
With the Bluetooth padlock, there are no traditional keys or combinations; a user's smartphone is the key. Using the Master Lock Vault eLock's app, a user can also share and control access with others. Temporary or permanent access can be granted to the lock with time settings that allow other users 24/7 accessibility or limit use to days or nights only.
Through the app, users have the convenience of monitoring lock activity, accessing its history, and receiving notifications when the battery is getting low and needs to be replaced. There is a battery jump available for access if the battery life expires when locked. When Bluetooth is enabled, the lock opens on touch. The directional code on the lock keypad is the alternative method used to unlock it when Bluetooth is unavailable. This product has separate indoor and outdoor models, and both are considerations to secure utility property or assets.
With the majority of people relying on their smartphones for everyday tasks, the Bluetooth Smart lock is a logical extension for utility providers. A team could use it. A utilities manager could share access with team members and would also have visibility to the lock's access history to confirm who accesses the lock and when.
Utility security products have entered a new era to meet new demands. As technology continues to evolve, more new products will answer the call to provide better solutions for longer life cycles and affordability over the long run.
---
About the author: Sherri Hanson is a senior product manager for Master Lock Co. She can be contacted by email: shanson@mlock.com.
More Utility Products Current Issue Articles
More Utility Products Archives Issue Articles