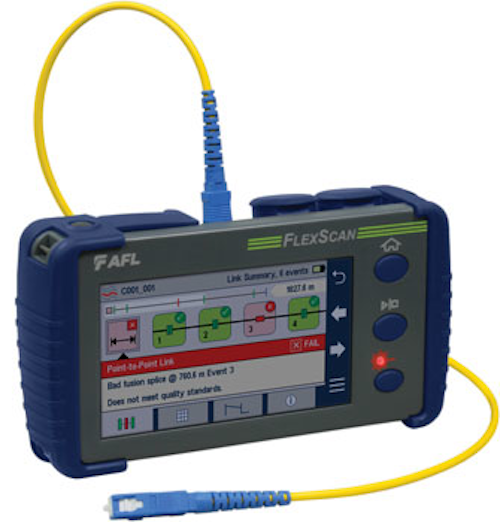 Time-domain Reflectometer FlexScan Optical with LinkMap and SmartAuto
Test equipment: AFL offers FlexScan, the pocket-sized, hand-held optical time-domain reflectometer (OTDR) that provides fast, accurate fiber optic network characterization and fault location. Combining SmartAuto data acquisition with event analysis and intuitive LinkMap display, FlexScan enables technicians to quickly and easily troubleshoot faulty optical networks, or completely characterize newly installed networks.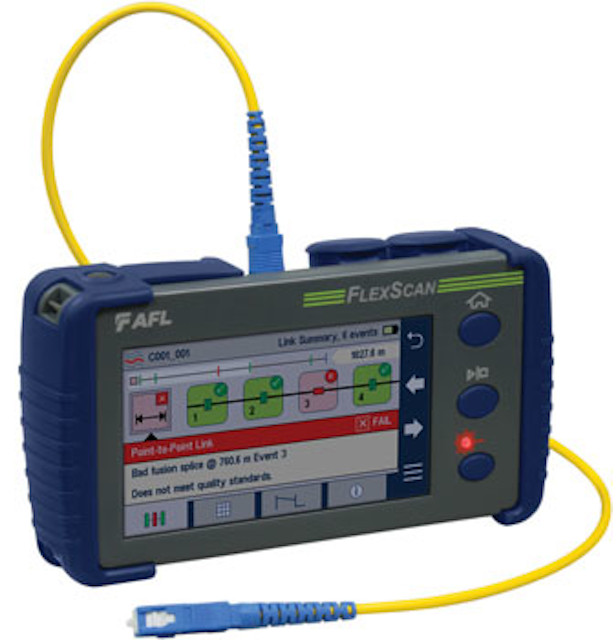 FlexScan's SmartAuto simplifies test setup, while LinkMap clarifies OTDR results, making it easy for any technician to perform testing. As the number of fiber-based networks continues to grow, FlexScan enables carriers and contract installers to equip each technician with an all-in-one fiber test solution that literally fits in their pocket.
FlexScan's SmartAuto technology automatically selects the most appropriate OTDR settings to detect, locate, identify and measure network start, end, connectors, splices and macro-bends. LinkMap technology applies pass/fail limits to detected events, displays the network using color-coded icons to highlight faults, and recommends corrective action to resolve faults.
AFL
Safety Training Videos for Heavy Equipment Owners and Operators
Utility safety: Doosan offers safety training videos for heavy equipment owners, operators, rental companies and dealers who own or operate articulated dump trucks (ADTs), crawler and wheel excavators or wheel loaders.
The goal is to help educate owners and operators about the importance of safety and increase their knowledge of proper operation and maintenance of the products, it's reported.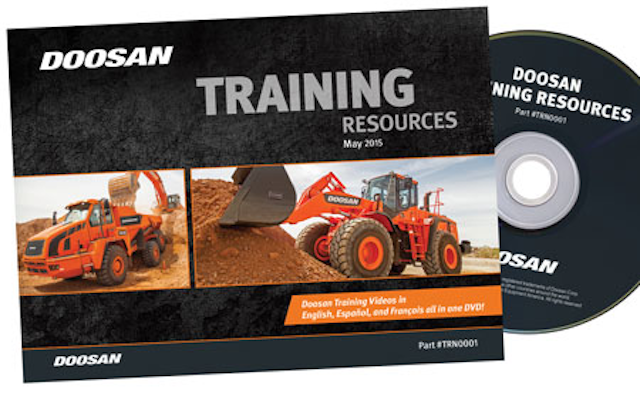 The videos demonstrate proper operating procedures and maintenance tips to help end users better understand their machines and become more productive. Each video is approximately 20 minutes and can be viewed in English, Spanish or French on one DVD.
These videos are available for purchase on a single DVD from your local Doosan heavy equipment dealership. The English version of these safety training videos are available to watch online at www.doosanequipment.com.
It is important to note that the safety training videos are not a substitute for the machine's Operation & Maintenance Manual, which is provided on delivery from a local Doosan dealership. The manual is the primary guide for proper and safe operation and maintenance.
Doosan
Cable End Caps Push On and Force Fit Cable Caps
Utility supplies: BURNDY, a manufacturer and provider of connector solutions to the industrial, energy, construction, telecommunication, petrochemical, data center and transportation industries, introduces Push On Cable End Caps and Force Fit Cable Caps.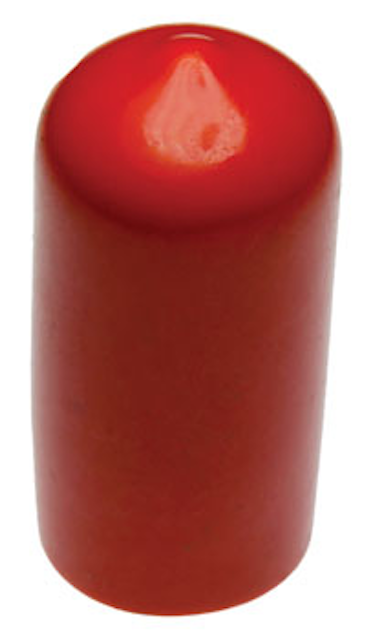 Push On End Caps are widely used to seal and insulate wire and splice terminations to create waterproof protection against corrosion, abrasion and moisture. The most common applications for Push On End Caps are in electrical, automotive and networking. Caps are packaged in clear polyethylene bags.
Force Fit Cable Caps provide a force fit on the listed diameters of conductors accommodated. Caps are color coded as indicated and are packaged in a clear polyethylene bag showing size and application data. Caps conform to the conductor shape and will remain in place without using tape.
BURNDY
Disconnect, Bypass Switches Improve Power Reliability for Overhead Electrical Distribution Lines
Power management company Eaton offers disconnect and bypass switches to improve power reliability and simplify installation for utility customers. Eaton's Cooper Power series D-73P single-phase disconnect and bypass switches provide durable switching, line sectionalizing and isolation on overhead distribution circuits. With UltraSIL polymer insulators, the Eaton design reduces switch weight by 40 percent compared to porcelain equivalents, making installation easier and faster for utility linemen.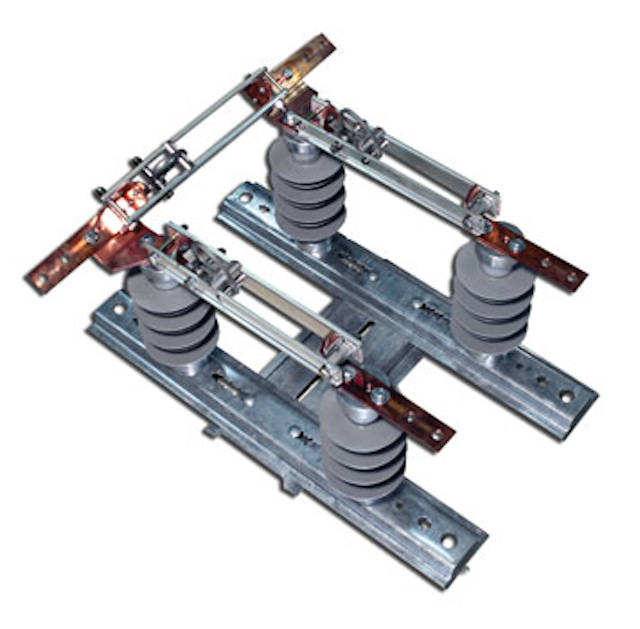 With UltraSIL polymer insulators, Eaton designed the Cooper Power series D-73P switches to provide advanced reliability and safety, while making the switches easier to install. The lightweight polymer makes it easier for linemen to install equipment, compared to traditional switches that use porcelain. The polymer insulators are designed to maintain mechanical strength and increased insulating performance in highly contaminated environments.
Eaton's Cooper Power series switches and disconnects are engineered to support stable high-current capability and full thermal capacity. The high-strength blades are designed to endure short-current withstand and rough operation, while a cooler current transfer path reduces hot-spots and potential failure points.
Eaton
www.utilityproducts.com April 2016
XT Cobalt Step Bits Bits Offer Fast, Durable Solution for Cutting Holes in Stainless Steel
Utility tools: Greenlee / A Textron Co. offers XT Cobalt Step Bits, designed specifically for drilling clean, smooth holes through stainless steel in commercial, industrial and residential applications.
XT Cobalt Step Bits are available in 1/2 in., 7/8 in. and 1-1/8 in. sizes and are engineered using high speed steel with a cobalt additive, which maximizes the bits' resistance to the heat and abrasion created by drilling. These bits also feature a new split point tip that eliminates walking and penetrates 10GA stainless steel in under 10 seconds.
Like all other Greenlee step bits, the new XT Cobalt Step Bits feature a dual-flute design and a steam oxide finish. The dual-flute design gives end-users two cutting edges that share the load and allow for faster cuts with less force, while the steam oxide finish penetrates the bit, enabling them to run cooler and last even longer. The XT Cobalt Step Bits can also cut through mild steel, copper, brass, aluminum, fiberglass, plastic, wood and laminates.
Made in the USA, the Greenlee XT Cobalt Step Bits continue to show Greenlee's commitment to tradesman and their demand for time-saving solutions.
Greenlee / A Textron Co.
Communicating Capacitor Controls VarCom
Safety products: HD Electric Co. (HDE), a Textron Inc. company, offers VarCom 2600 Communicating Capacitor Controls that provide remote control from central Volt-VAR, CVR, DMS or SCADA systems and can control capacitor banks using combinations of ambient temperature, time, voltage, current and kVAR.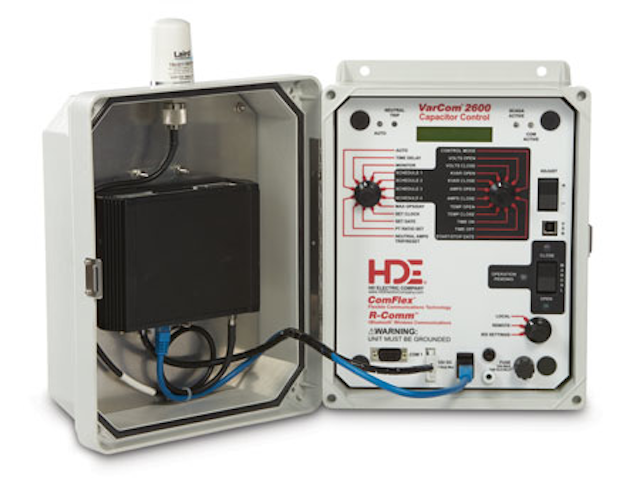 Based on existing field proven design, VarCom controls have an easy to use, field friendly control panel and work with any DNP 3.0 application. Communications can be provided from the HDE factory or added to any VarCom control in the field.
For more than 80 years, HDE has provided products serving the diverse needs of the electrical power industry and its related industries worldwide. HDE's continuous improvement and innovation in the areas of controlling, testing, measuring and recording of electric power has resulted in the development of products designed to help deliver electric power to customers safely and efficiently.
HD Electric Co. (HDE)
AnyWARE App Remotely Configures Cable Testers, Transmits Results Through Smart Devices
Test equipment: IDEAL Networks, a provider of network testing, installation and management products, offers its AnyWARE app that empowers IT technicians and cable installers to remotely access stored test results and generate PDF reports "on the fly" to share with project managers-resulting in greater collaboration and visibility, more on-time job completions, reduced costs and exceeded customer expectations.
AnyWARE changes the face of cable testing, it's reported. This end-to-end solution lets techs transmit test reports from the field without having to drive back to an office to hand over physical media or connect to a PC that many techs don't carry with them in the field. Even if they do, most do not have mobile hotspots, so they can't send the data unless they go to a place with Internet access. Once test results are on the phone, the tech can view, email or upload them for sharing with all stakeholders in the project.
IDEAL eliminates the issue of connecting to local Wi-Fi by having many of its testers serve as built-in Wi-Fi hotspots. And because the IDEAL AnyWARE app is not a cloud service and IDEAL cannot access or view the test reports, the user is ensured of total security-the data remains in their control at all time.
IDEAL Networks
Handheld Time Domain Reflectometer Locates Faults on Mixed Paired Metallic Cables
Megger, a manufacturer and supplier of test equipment and measuring instruments for electrical power applications, now offers a handheld time domain reflectometer (TDR) that locates faults on mixed paired metallic cables. The CFL535G can test the capabilities of connections and locate faults for up to 12 miles.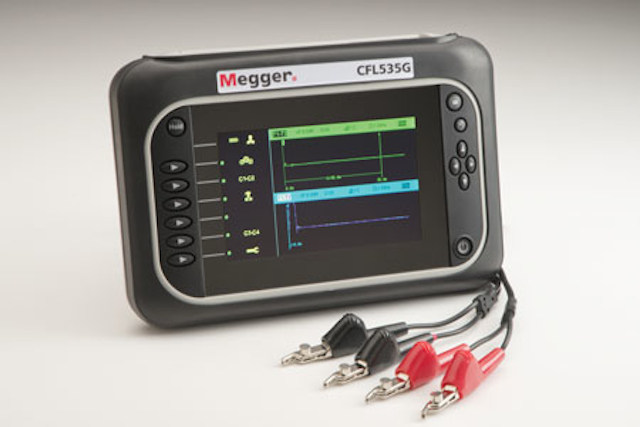 This high resolution, compact TDR features dual channel capability and dual aspect display. Megger's CFL535G allows technicians to compare cable pairs to each other and determine if one is faulty, based on differences shown on the TDR.
For use by telecommunications technicians, electrical service contractors as well as cable television companies on all metallic pairs including twisted pair copper, concentric or coax cables, this handheld unit is used during cable installations. The CFL535G establishes a benchmark for future comparison, measures cable length, locates and evaluates splices and joints and detects cable taps.
Megger
Buddy Bushing Eliminates Cross Arm Attachment Wear
The Buddy Bushing from LineWise Div., Diversified Products, is a patented product that increases the lifespan and strength of the cross arm attachment in transmission lines. The device is a cost-effective measure that mitigates wear issues, inspection time and, ultimately, expensive repair or replacement.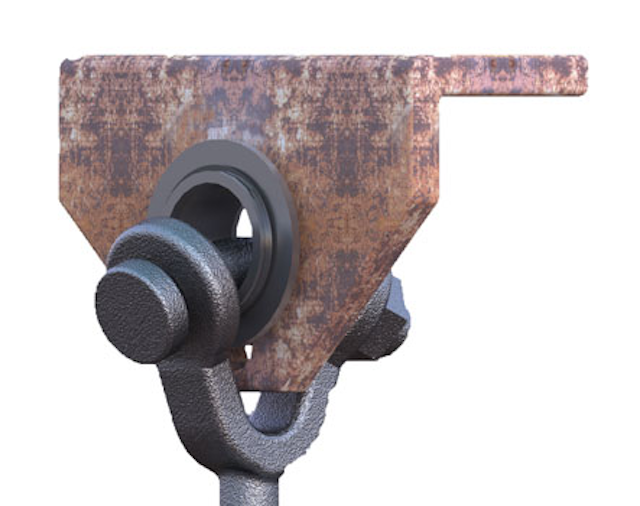 Utility companies have always had problems with erosion of the attachment hole in the cross arm. Over time, wind-driven rubbing and vibration between the line hardware and cross arm attachment points can cause failure. The result is costly arm replacement repairs, increased downtime and unhappy customers forced to sit through extended power outages.
The key to the Buddy Bushing is its two-part construction: an inner hub of 17-4 stainless steel and an outer hub of 416 stainless steel. These differing steel hardnesses prevent galling between the surfaces, while the Buddy Bushing's design eliminates the sawing action that previously caused insulator attachment holes to fail. It can be installed on partially worn attachment holes to stop failure or placed in new construction to extend the life of an arm. Third-party tests prove that not only does the Buddy Bushing solve wear problems, but it also increases joint strength by 25 percent.
LineWise Div., Diversified Products
Heavy-duty Rechargeable Work Light SYLEDRC Series
Superior Signals Inc. (SSI) has expanded its Illuminator rechargeable work light selection to include the SYLEDRC-600 and SYLEDRC-1400. These heavy duty rechargeable lights feature a strong magnetic base, ac power adapter and car charger. They also have three light settings (high beam, low beam and S.O.S. warning signal) and are IP67 certified. The SYLEDRC-600 has five, 3-watt LEDs with a light output of 600 lumens. The SYLEDRC-1400 has six, 3-watt LEDs with a light output of 1,400 lumens.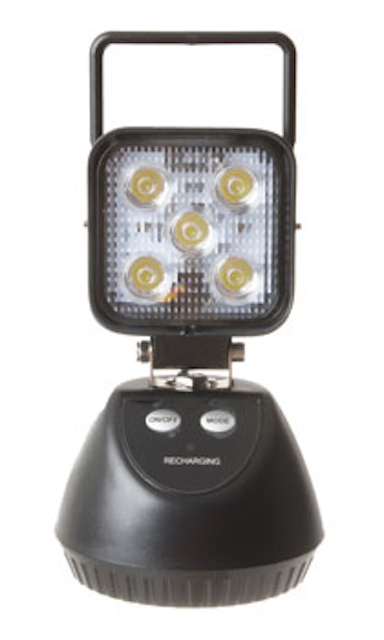 SSI serves OEM and aftermarket customers domestically and internationally by providing vehicle safety lighting and traffic control products for demanding on-road and off-road markets. The company offer an industry knowledgeable sales force and dedicated sales representatives to assist you in your product requirements for a variety of vehicle and equipment components.
Superior Signals Inc.
www.utilityproducts.com April 2016
Power Measurement: Portable Hand-held Multimeters Measure Variety of Electrical, Physical Quantities
Test equipment: AEMC introduces the new Digital Multimeter Models 5212, 5215 and 5217. These portable hand-held multimeters measure a variety of electrical and physical quantities including voltage (AC and DC), resistance, capacitance, frequency and temperature. These instruments can also perform continuity checks, voltage detection and diode testing (including forward bias voltage). Measurement features include Auto Range mode, which enables the instrument to select the best range for the input detected, and a Data HOLD function. These instruments are rugged and simple to use and rated to 600V CAT III.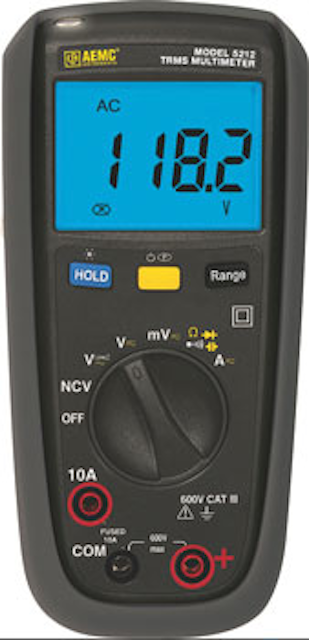 Features:
True RMS (TRMS)
Non-contact voltage detection
Low input impedance voltage measurement (VLowZ) to help prevent "ghost" voltage from affecting the measurement
HOLD function
MAX/MIN function displays the maximum and
Minimum readings detected during a measurement session
Δ REL compares measurements to a user selected reference value
Auto/Manual range selection
Backlight and flashlight
Multiple mounting options (stand, slot, magnet)
Sleep Mode for extending battery life
Measurements:
Voltage (AC and DC)
Current (AC and DC)
Resistance
Diode test
Continuity check
Capacitance
Temperature measurement (Model 5217)
AEMC
mySHIELD Mobile Personal Emergency Response System
Safety products: Numerex Corp., a provider of interactive and on-demand machine-to-machine (M2M) products and technology enabling the Internet of Things (IoT), has released mySHIELD, a mobile personal emergency response (mPERS) system deployed as a wearable device to enhance the safety of lone workers and others. Built on Numerex's platform, mySHIELD helps ensure the safety of workers who are likely to find themselves in potentially vulnerable situations where their safety could be jeopardized.
Numerex Corp.
Video Camera Certified Class I, Division 1 for Outdoor, Hazardous Areas
Video surveillance: Industrial Video & Control (IVC) offers its APTZ-3045-04 industrial video camera, designed and certified for hazardous environments. The camera offers low-light performance in difficult, outdoor conditions and is available at a low price point.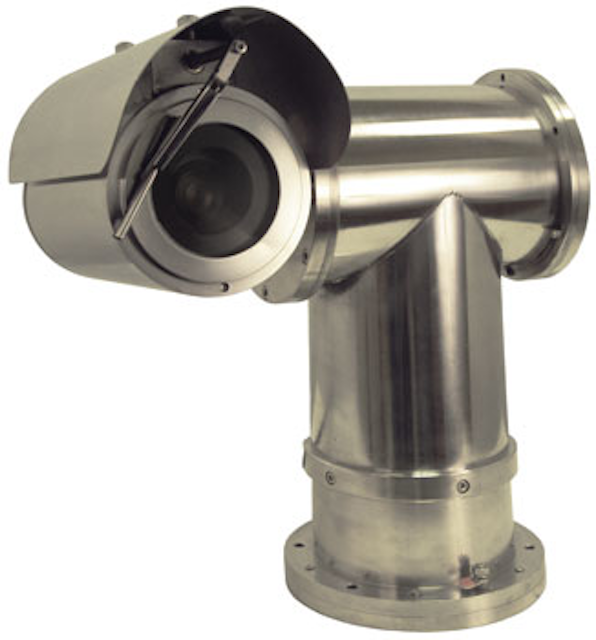 IVC sells its line of Class I, Division 1 certified video cameras to customers who demand high-quality video in areas where ignitable concentrations of gases or vapors exist. Devices classified as Class I, Division 1 must also be intrinsically safe, incapable of causing ignition of a mixture of flammable or combustible material. IVC's line of Class I, Division 1 video cameras meets this rigid standard. The APTZ-3045-04 was tested and certified by Intertek.
The APTZ-3045-04 is a rugged, high-resolution, analog, color video camera and includes an optical zoom ratio of 36x. This pan-tilt-zoom camera is housed in a Class I, Division 1-rated stainless-steel enclosure.
Video & Control Co.
Smart Forms and Advanced GPS Improve Speed, Quality of Mobile Data Collection
Utility supplies: TerraGo, a provider of geospatial collaboration and enterprise mobility software, offers TerraGo Edge 3.7, which features smart forms as well as new GPS features and GIS enhancements. TerraGo Edge smart forms can greatly accelerate the data collection process by automating and accelerating user entries while also eliminating any unnecessary or redundant steps. Smart forms can be completely customized to meet the unique workflow requirements of customers in any industry.
TerraGo Edge is cited to deliver the best of both worlds to field operations and GIS departments with its open platform design and integration. With the GIS and GPS enhancements in TerraGo Edge version 3.7, field project teams can rapidly collect data with intelligent, user-defined forms, survey-grade accuracy and custom basemaps, including real-time, cm-level accuracy and ArcGIS Online custom basemaps.
Features in version 3.7 include:
Form groups-new form element to organize multiple related fields;
Conditional fields-new attribute for radio button, combo or checkbox so additional fields appear based on user entry;
Barcode and QR code support-instantly scans standard codes and eliminates manual entry;
Repeating fields and groups-new attribute to dynamically "add another row";
Expand/collapse-new feature to expand or collapse all groups and repeating fields;
Calculated fields-new form element to define a calculated result using other form field values;
Multiple form attachments-ability to attach two or more forms to a single note;
High accuracy CHC GPS integration-X20i (sub-foot [30 cm]), X91i (centimeter [8mm]); and
Esri ArcGIS online enhancements-access to custom maps.
TerraGo
Compact Track Loader GEN2 R265T is Heavy-duty, Compact
Construction equipment: Terex's 2,650-lb. rated operating capacity R265T compact track loader features a 74-hp turbocharged Tier 4 final diesel engine with variable flow hydraulics for powerful productivity and quick cycle times. The compact track loader is a member of the Terex Generation 2 (GEN2) loader line-up. Featuring a narrow machine width (70-in.), the R265T radial lift path compact track loader can easily maneuver and operate in confined or congested work sites. Its chassis is designed to be a heavy-duty machine within a compact package.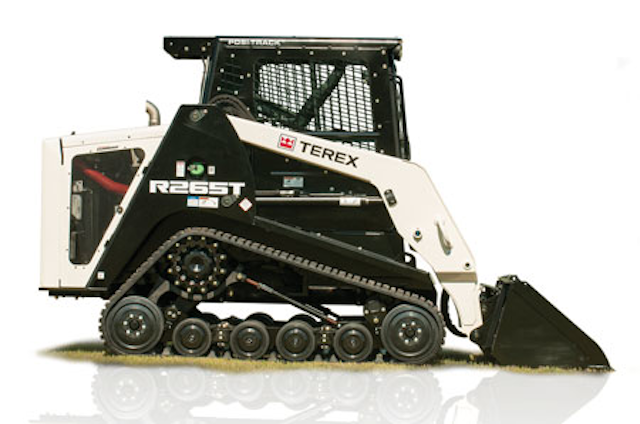 Proving it has the power and productivity to get the job done, the R265T loader has 221 ft.-lb. of peak torque, a tipping load of 7,571 lbs., a bucket breakout force of 5,800 lbs. and a lift height of 125 in., enabling it to get loading, picking and carrying, grading, back dragging or snow removal jobs done faster and more efficiently. Compact track loaders, such as the R265T unit, engineered with a radial lift path-meaning the loader arms raise in an arc pattern-excel at digging and grading applications. Another benefit of the radial lift path configuration is the visibility around the unit it provides to operators, especially when working around existing infrastructure, such as homes and in backyards.
The Terex R265T compact track loader comes standard with 18-in. wide tracks and patented Posi-Track undercarriage technology with multiple levels of suspension that distributes the machine's 9,180-lb. operating weight down to only 3.6 psi of ground pressure.
Terex
Lightweight Dungaree Dual Hazard Flame Resistant
Safety clothing: Tyndale redefines comfort with the arc-rated flame resistant Lightweight Dungaree (M234T). The Lightweight Dungaree (M234T) features a loose fit and is made with an 11.5 oz. inherently flame resistant FRMC denim that's pre-washed for softness. It delivers 12 calorie, HRC 2 arc flash and NFPA 2112-certified flash fire protection.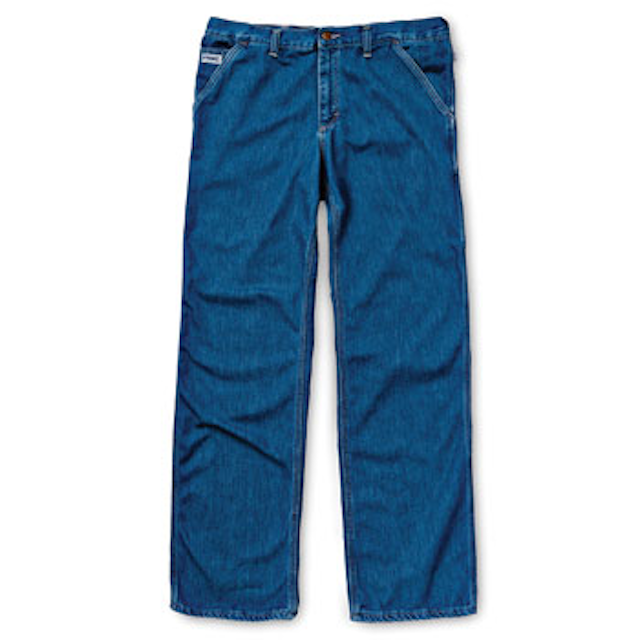 Extra utility pockets, wide leg openings to fit over work boots, and triple needle stitching for durability ensure this jean has what it takes to get the job done. Proudly made in the USA.
Tyndale
Ground-penetrating Radar Software Automated Features Added to Version 5.0
Utility safety: US Radar Inc., a manufacturer of subsurface imaging systems, has introduced Version 5.0 of its Seeker acquisition software that automates several key capabilities to help assure the accuracy of US Radar ground-penetrating radar (GPR) systems.
Seeker 5.0 simplifies use of both the software and the GPR equipment by automating several crucial settings such as gain control, which adjusts the gain of the radar signal to enhance underground target identification and layer tracing. Seeker 5.0 also automatically recognizes and confirms the GPR system's antenna and configures antenna-specific settings such as depth range and encoder interval.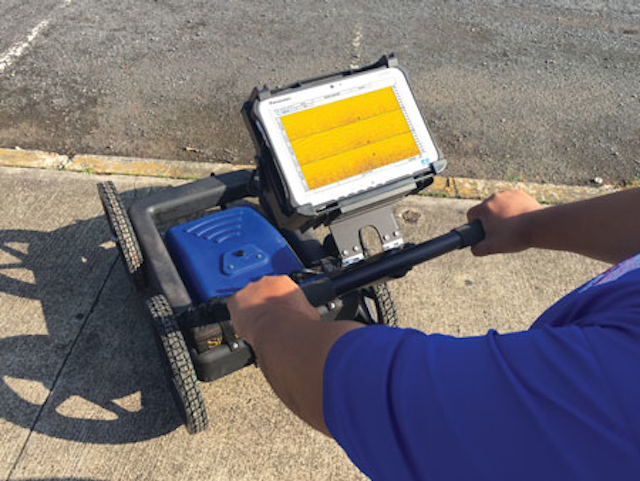 By automating the most important settings, the company has made Seeker 5.0 much easier to use accurately and productively. Correctly setting the gain level takes experience, especially continuing to adjust it while using the GPR system. Automatic gain control is especially helpful to simplify and streamline the process for GPR operators at any level of expertise.
The software also includes an industry-exclusive override capability to enable experienced operators to manually set gain levels.
US Radar Inc.
ADVERTISERIndex
Company Name RS# PG#
AEMC Instruments 6 7
All Erection & Crane Rental Corp 11 13
Bay Shore Systems Inc. 17 24
Bay Shore Systems Inc. 8 9
Bay Shore Systems Inc. 12 15
Burndy 19 24
Burndy 1 C2
Cantega Technologies Inc. 13 17
Cantega Technologies Inc. 10 11
Charles Industries LTD 23 31
Electric Utility Fleet Managers Conference 20 25
Golight Inc. 14 19
Greenlee Textron 15 21
Hastings Fiberglass Products 5 5
Havis Inc. 9 10
HD Electric Co. 4 4
Hubbell Power Systems Inc. 25 C4
Huskie Tools Inc. 22 29
Megger Inc. 3 3
Multi-Contact USA 24 C3
Schneider Electric 7 8
Tallman Equipment Co. 21 27
TSE International 18 24
TSE International 2 1
TSE International 16 23
CIRCLE 23 ON READER SERVICE CARD
More Utility Products Current Issue Articles
More Utility Products Archives Issue Articles