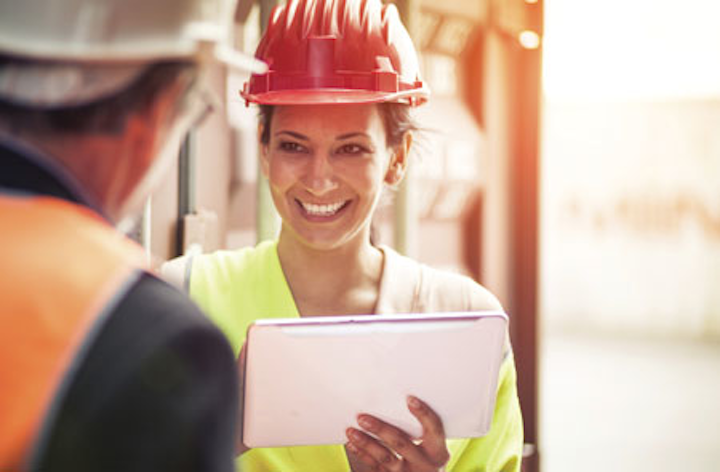 By Jon Fairchild
Utility field crews rely on asset information on a daily basis for critical work that impacts energy reliability and public safety. As utilities transition to a digital version of their geographic information system (GIS) networks, it is imperative their workforce have fast, reliable and simple access to this asset data-regardless of Internet connectivity. Meanwhile, the utility industry is challenged with declining revenues and a retiring workforce, requiring more efficient means of collaboration between office and field.
With improved Internet connectivity, many organizations can benefit from connected mobile solutions. But every utility has areas of poor connectivity in its service territory, and field crews are engaged in critical work every day. A rock-solid disconnected solution is needed, especially in the case of storms and disaster recovery. Despite this common need, utilities have struggled to find cost effective solutions that give reliable mobile access to data.
Recent advancements in technology are changing this. New mobile solutions offer reliable offline access to asset GIS information and are scalable to the data and user requirements of any size utility. At the same time, complexity has significantly diminished from both the perspective of the end user and the administrator. These solutions offer a new low when it comes to the total cost of ownership, allowing utilities to support critical business processes in an environment of tighter budgets and an evolving workforce.
Challenges
For years, utilities have been presented with new mobile apps promising to help them share asset information with field crews and keep an accurate view of their mission-critical GIS. Most of these apps, however, fall short of actually being mobile. Most were not designed to handle the enterprise challenges of utility organizations or scale to the hundreds of users and gigabytes of data that large utilities have.
Of the enterprise mobile solutions that do support offline operation, many are difficult to implement and manage. In some cases, utilities have to fund an entire staff to maintain the system that makes offline content available to their workforce. This leads to a high total cost of ownership that in some cases may outweigh the benefits of data mobility.
To avoid the cost and complexity of offline-capable mobile solutions, many organizations rely on connected solutions. This becomes problematic for the workforce who cannot be fully productive without access to asset information. If a crew needs to perform maintenance on a transformer, for example, they need information about that transformer after arriving at the asset's location. If the transformer location has limited wireless connectivity, the crew must resort to radio calls to request the information or rely on potentially outdated paper maps. All of this slows workers, reducing efficiency and increasing overall costs to the utility.
The most important time for reliable data access is during emergencies. When a major storm such as Hurricane Sandy hits, entire service territories can lose power. Connected solutions will not function in these situations and crews cannot wait for power to come back on to do their job. In such circumstances, the mobile solution must be rock solid-all necessary data must be on the mobile device and instantly available.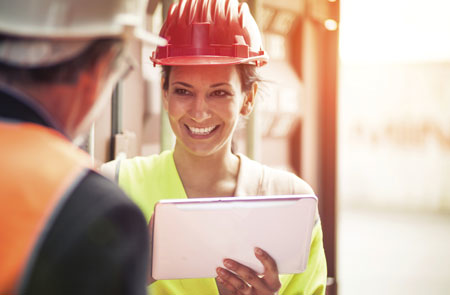 Powerful Offline Capabilities
New advancements in GIS technology have resulted in mobile solutions that are actually mobile. Scalable service-oriented architectures enable management of gigabytes of data and thousands of users. GIS administrators can now easily configure data services and prepare content for download. Optionally, data can be broken up by regions of the service territory, making it easier for crews to access pertinent job information. In addition, synchronization technology allows deltas-incremental updates to the enterprise GIS-to be shared with field devices frequently and automatically. Crews always have the latest data with zero effort.
Presentation of GIS data on mobile apps is now so intuitive that field crews can access both online and offline data without worrying-or even realizing-if they have Internet connectivity. This minimizes the amount of training needed to use the application, saving the utility time and resources when new employees or contractors come onboard. In addition, intuitive centralized administration tools further reduce costs for the utility because GIS and IT staff spend significantly less time implementing and maintaining the system. All of these factors combine to reduce the total cost of ownership for a utility-scale mobile GIS solution.
Georgia Power, serving 2.4 million customers across the state, for example, is one large organization seeking a scalable, affordable and usable solution. The utility is currently testing Schneider Electric's ArcFM Mobile and its powerful Sync Services. Administrators at Georgia Power were pleased to see mobile services implemented in a couple of days and offline content prepared from a simple web portal. Performance tests showed operational data for a dense region of metropolitan Altanta could be downloaded to a device in some five minutes. And after the initial download, deltas were synced in seconds and made available without interruption to the user.
"We're most excited about the prospect of field workers having anytime, anywhere access to their data. Downloads and syncs can be performed quickly and simply, providing users with only the most relevant data needed to do their job," said Scott Alford, GIS Support Supervisor at Georgia Power. "We are enthusiastic about ArcFM Mobile's ability to combine downloadable content with online services, so mobile users get the best of both worlds. We see the potential for significant reductions in the cost of sharing asset information with our workforce."
Near Real-time Collaboration
In addition to offline GIS capabilities, mobile apps now offer the ability to dispatch crews to specific locations for investigations and work, and allow them to provide status and feedback in near real-time. In disaster recovery efforts, for example, workers are often sent to substations to complete damage assessments on the downstream distribution feeders. This job and its location can be communicated to a crew through their mobile devices. Job status and information then are managed on the device and synced automatically between field and office at moments of connectivity. Likewise, the crew can use the mobile app to record the location and scale of damaged equipment. This information is automatically reported back to the enterprise, where managers perform analysis and generate reports to plan recovery efforts and inform the public of the estimated restoration time.
Improve Decision-making Enterprise Wide
With the advancements mobile solutions offer, GIS administrators will spend drastically less time managing the system and offline content. Field workers will require little training and experience less frustration as needed information will constantly be at their fingertips. The solutions can scale to the thousands of users and gigabytes of data that large utilities support and enable near real-time collaboration between office and field.
Every utility, regardless of size, should take advantage of a utility-scale mobile GIS solution to start reaping the benefits of a lower total cost of ownership and improved decision-making across the organization.
---
About the author: Jon Fairchild is product manager for mobile solutions at Schneider Electric, with more than 17 years of experience developing GIS-based solutions for the utility enterprise.
More Utility Products Current Issue Articles
More Utility Products Archives Issue Articles