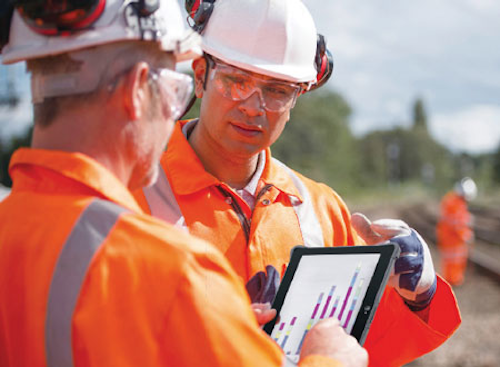 We live in what is often referred to as the digital age. A world where everything we read, look at, type, upload and download are nothing more than invisible zeroes and ones.
While "digital age" makes the perfect all-encompassing name for these times, some people would argue we also live in the mobile app age. Anyone with a smartphone or a tablet computer knows how much simpler their life is mostly because of the ubiquitous mobile application software found on these devices.
And with the dawning of the age of the app comes a host of ancillary offerings to keep "mobile people" apprised of the good, the bad and the ugly going on in the app world. Now, at our disposal or fingertips, we have a plethora of blogs, magazines and dedicated online app-discovery services where we can get the latest app reviews, recommendations and digital curation sources. Who knew such a small word as app would become such a force in our daily lives?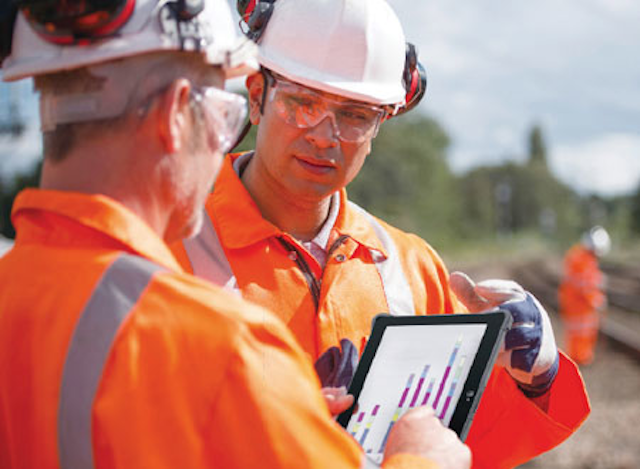 Hundreds of times each day we rely on apps for any number of reasons. They connect us to our friends on social media; help us send and receive emails; play games (which is generally considered the number one use for apps); keep up to date with the latest news, sports, weather and gossip; find travel tips; use a map to plot a vacation; view videos; listen to music; read books; get stock updates; buy things; get an education; and on and on. And all in real time.
There is also another important use for apps-they help us do our jobs. This is especially true for jobs that take us out into the world, away from an office setting, where a computer and connection to the Internet usually is all we need to make it through the day.
Apps have become a staple in helping us do our jobs more efficiently, faster and more economically, even in the utility industry. Mobile apps intended for use in utility field operations can be configured to meet the specific needs of the worker and connect that individual to back-end systems, allowing full access to front-end data and real-time analytics.
Real-world, highly portable apps can be used for a wide range of daily activities within the utility industry.
Common uses include:
Scheduling, dispatch and crew tracking;
Capturing field data and real-time collaboration;
Standardizing and increasing quality of information captured in the field;
Capturing rich data with photo markup, videos, maps, global positioning system (GPS), barcodes;
Inspecting assets, reviewing maintenance history and capturing performance data;
Real-time visibility of sub-contractor supply chain;
Viewing digital forms;
Undertaking inspection audits and worker certifications;
Tree trimming and inventory;
Vegetation control;
Utility pole inspection;
Streetlight operation;
Underground vault inspections and transformer maintenance;
Substation inspection and maintenance, circuit breakers, transformers, capacitor banks, battery testing;
Construction unit billing, time and material tracking, safety reports;
Payroll and timekeeping, warehouse inventory;
Asset tracking; and
Security.
Utility field workers getting the most out of any app they use on the job, however, depends on the type and quality of mobile device it is run on. And in most cases, that means a rugged tablet.
Work force management solutions and geographic information systems (GIS) have been adopted by most utilities. The return on investment associated with implementation of special apps for utility companies to use in the field are undeniable and, with greater acceptance of the rugged tablet computer and products available to survive in this work environment, many additional applications have appeared-giving utilities the ability to collect quality data about their assets and operations.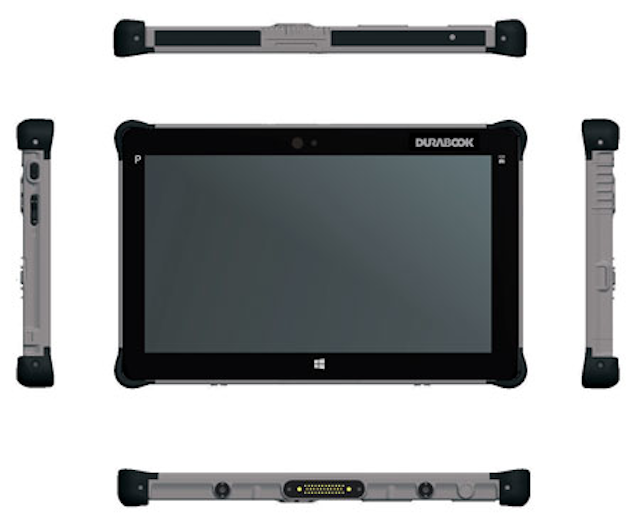 Rugged tablets can be used anywhere, anytime. Small enough in size that they can easily be used, carried or moved; powerful enough in computing ability; and durable enough to withstand the elements, rugged tablets are the answer for working in the field where ruggedness is a necessity.
The best rugged tablets come survival tested to withstand the daily doses of drops, bumps, moisture, dust and other aspects of working in the field. If in doubt about a unit's durability, look to see if it meets or exceeds MIL-STD-810G drop, shock and vibration testing procedures.
In addition to its rugged capabilities, other important features to look for when purchasing a tablet for mobile utility computing are listed as follows. Feature selection should depend on specific application.
Powerful Intel processor;
Screen large enough to be easily viewed, even in direct sunlight;
High-definition display;
Touchscreen, usable with gloved hands;
Long battery life;
Expandable memory;
Assorted wireless connectivity (e.g., Wi-Fi, Bluetooth, WLAN, WWAN);
GPS capability;
Webcam;
Security features (e.g., TPM 1.2 data security technology, Kensington lock connector, Intel anti-theft technology, Computrace asset management and data protection system, fingerprint scanner, and UHF RFID reader); and
Warranty and other service protection.
The GammaTech DURABOOK R11 is an example of a rugged tablet that meets these criteria. Coupling tablet-based mobile apps designed specifically for utility field operations with a quality rugged tablet computer customized specifically for the needs of those workers is the best way to take full advantage of both the digital age and the mobile app age. And a better way to make the job much easier.
More Utility Products Current Issue Articles
More Utility Products Archives Issue Articles