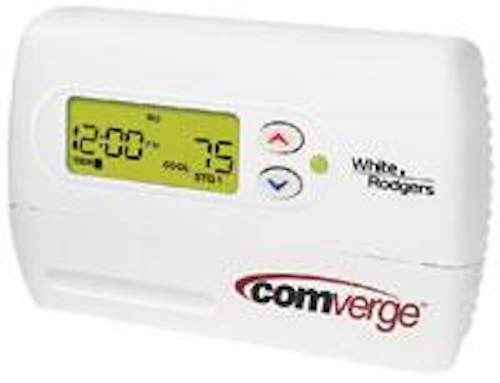 The SuperStat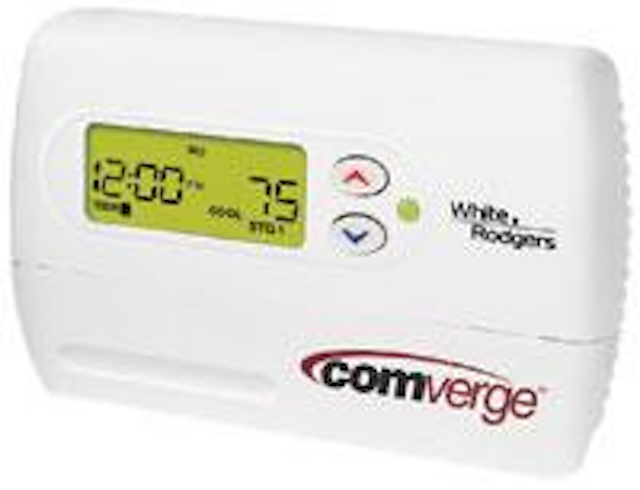 Click here to enlarge image
Comverge's state-of-the-art "smart" communicating thermostat, the SuperStat, offers utilities and end consumers a rich feature set and stylish, contemporary design. Jointly developed with White-Rodgers, a division of Emerson, this thermostat operates with virtually all popular heating, ventilation, and air conditioning (HVAC) systems and is favored by installers for its ease of use and simple power stealing design. Comverge offers multiple versions of the SuperStat to meet utilities' needs and budget.

The Energy Star rated SuperStat provides consumers robust programming options, including an easy-to-use web interface for programming settings remotely. Some of its functions include:
Air conditioning cycling and adaptive algorithm energy use reduction;
Price responsive, real-time pricing, and critical peak pricing;
Consumer information display, such as energy usage, monthly bill data, and current energy price; and
Single and multi-appliance control and configuration.
All SuperStat features can be remotely configured via the web. From the utility's side, the SuperStat can be programmed to initiate overrides, schedule cycling strategies, and configure addressing specifications.
Available in several models of increasing functionality, the SuperStat helps utilities recruit additional program participants, while providing an excellent incentive for consumers to sign up for new programs.
Comverge
www.comverge.com
---
Revolutionary New Power Quality Recorder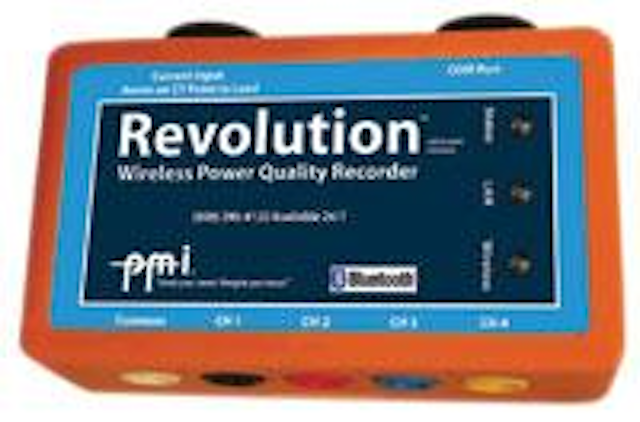 Click here to enlarge image
Power Monitors Inc. has introduced a versatile, compact, high speed, communications agile power quality recorder.

With a voltage sampling rate of 1 million samples per second and a current sampling rate of 250 thousand samples per second, the Revolution can capture and record all PQ measurements simultaneously. Transients (5K volts), harmonics (to 63rd), 4 voltage and 4 current channels, flicker, waveform capture and a host of others are all measured and recorded in real time.

Put the Revolution into your toughest places…its NEMA 4x housing and CAT IV 600 volt rating can meet any testing need. Inside a panel or pad mount transformer case the Revolution can record up to 1 Gbyte of data while supporting a high speed Bluetooth connection in real time.

With built-in Ethernet capabilities the Revolution can even host a unique, dedicated, power quality website at each point of connection.

Each pocket-sized Revolution comes with analytical software—Provision. This software allows download and analysis of all PQ data.

The Revolution rounds out PMI's complete line of solutions. This must-have recorder can solve any of your power quality needs with memory to spare.
Power Monitors Inc.
www.powermonitors.com