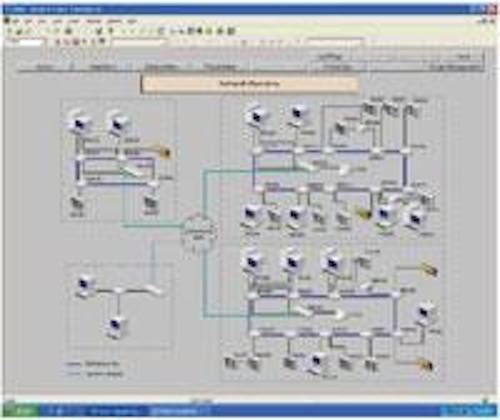 eXpertManager Power Quality SCADA System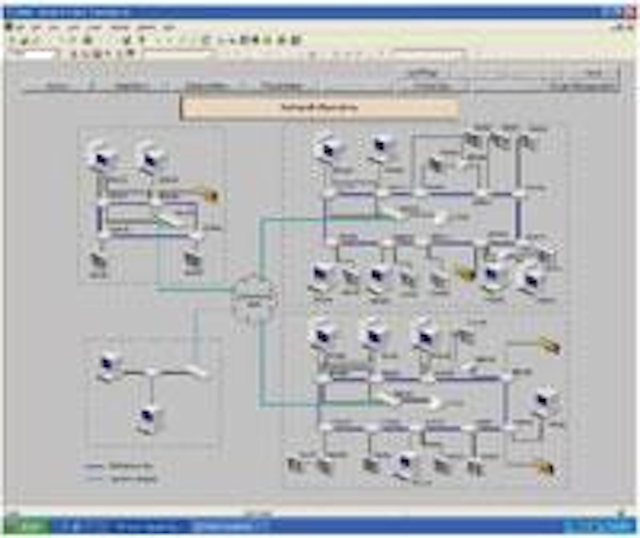 Click here to enlarge image
SATEC Inc. announces the release of eXpertManager powered by the Power Rich System from BCI Technologies, an integrated Power Quality SCADA. The eXpertManager system provides a real-time SCADA monitoring and control system with predictive demand metering, advanced power quality, demand response, and carbon monitoring capabilities. SATEC is excited to be offering an "Add-on Automation" solution that supports a wide range of SATEC and other third party products to minimize installation and operational costs. The eXpertManager system provides a system for commercial and industrial customers to successfully monitor power quality, individually meter tenants or production areas, reduce energy demand, and reduce energy costs.

The eXpertManager system is a Windows-based SCADA System specifically designed to use industry standard, open protocols like OPC, Modbus, and DNP3.0. The eXpertManager system also features a scalable architecture with built-in mirrored redundancy. The expansion capability ranges from a single server with 500 data points to multiple servers with unlimited data points, distributed over a wide area communicating with thousands of devices. The system's inherent communication ability provides exceptional performance; status changes from the field can reach an operator's display in less than two seconds.
SATEC Inc.
www.oksatec.com
---
Kevlar Wrap & Strap Safety Device Represents Next Step in Substation Safety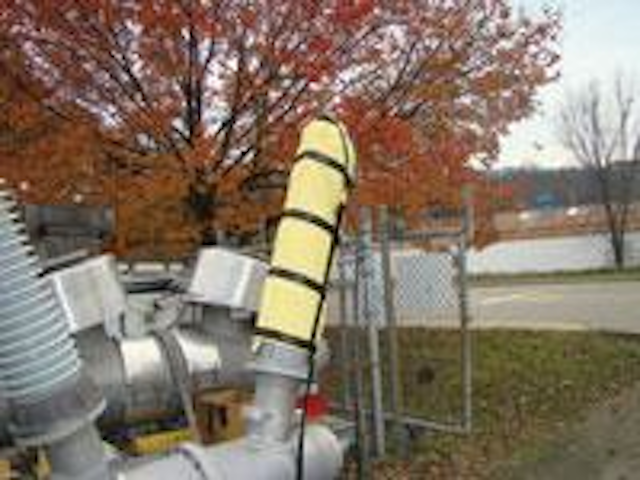 Click here to enlarge image
ABB announces the formal product launch and general availability of the Kevlar Wrap & Strap Safety Device. This safety product — researched, tested and developed by the ABB High-Voltage Services division — is patent-pending.

The Kevlar Wrap & Strap Safety Device includes predetermined outlet openings at the top and bottom that allow high-pressure gases and small insulator fragments to escape in the event of an insulator failure. The device will not eliminate an insulator from exploding due to high pressures or fractures but will indeed limit the extreme results of what is otherwise a catastrophic event. An uncontained explosion has been known to distribute itself in a radius of more than 100 yards from the initiation point.

ABB has implemented new features with this product to its already stringent set of safety standards and requirements. These features include:
A product made with three layers of ballistic Dupont Kevlar;
A product compatible with virtually any insulator design;
Simple installation performed in parallel with other maintenance activities;
Cost effectiveness, lower risk and peace of mind; and
No need to remove high-voltage leads prior to installation.
High Voltage Products Pass Extreme Arctic Wind Tunnel Tests for Improved Reliability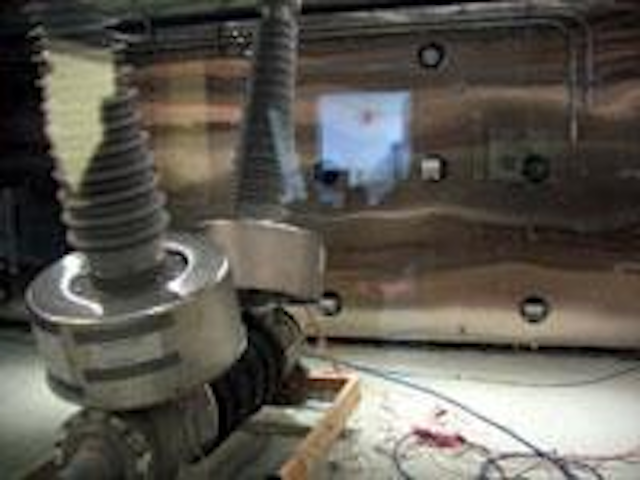 Click here to enlarge image
ABB utilized an Arctic Wind Tunnel to evaluate its line of high-voltage dead tank circuit breakers. This Arctic Wind Tunnel has the ability to create temperatures ranging from -70° to 120° F, with 10-90% relative humidity. Rain can be simulated at rates up to 4" per hour, with wind speeds up to 40mph.

One of the primary purposes of this test was to determine the required wattage to maintain a gas temperature above minus 29°C at various chamber-temperature and wind-velocity combinations. Testing was conducted from 0°F down to -75° below zero. Wind velocity ranged from three to 40mph.

The test unit was equipped with a new heater design as well as a new insulation package.

The ABB high-voltage circuit breakers performed admirably and with great reliability under the most extreme sub-zero, high-wind conditions possible, according to test results.

ABB personnel were able to determine the minimum and maximum-required wattages to maintain a gaseous state around the circuit breakers' interrupters. If gases get too cold inside the breakers, they will go into lockout mode and cannot be re-opened until they warm up again. This could potentially shut down power for an entire section of a city.

Evaluators were also able to see what impact these changes might have in extreme-weather environments, allowing them to identify problems and recommend product modifications.
ABB
www.abb.com
---
Make Complex Alarming Simple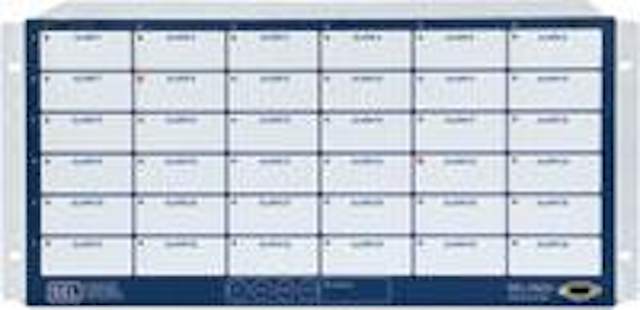 Click here to enlarge image
Schweitzer Engineering Laboratories Inc. introduces the new SEL-2523 Annunciator Panel, which provides an easy and economical means of annunciation in existing and new applications. Apply the SEL-2523 for various industrial, utility, and commercial uses.

SEL-2523 Annunciator Panel features:
Flexible Communications: Provides up to four ports with common industry protocols.
Programmable Logic: Implement complex alarms in logic.
Sequential Events Recorder: Expedite installation and analysis with timestamped records.
Rugged and Reliable Operation: Meets stringent type tests.
PC Software and HMI: Offers a simple user interface for device management with included software.
Tough Ethernet Switch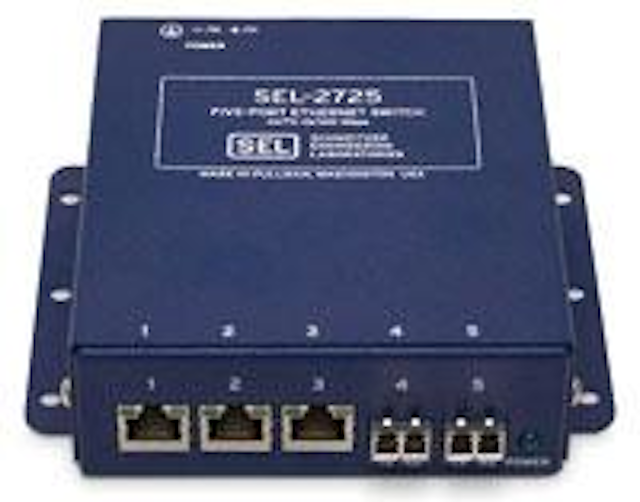 Click here to enlarge image
The SEL-2725 Five-Port Ethernet Switch is an unmanaged, Ethernet edge switch and media converter, with four wired ports and one fiber-optic port. Apply the SEL-2725 to build reliable, safe Ethernet networks in electrical substations, generating plants, and other mission-critical sites.

Connect the Ethernet ports of up to four devices in the same panel to an SEL-2725, using shielded, twisted-pair (STP) cable. Use the fiber-optic port with fiber-optic cable to safely link the SEL-2725 to a station Ethernet network.

SEL also provides fiber-optic and STP Ethernet cables.
One Radio, Three Secure Links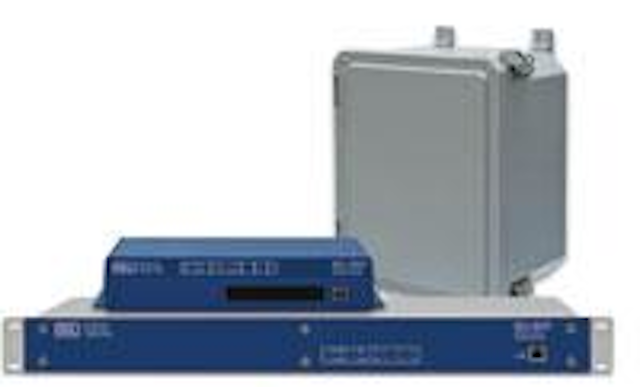 Click here to enlarge image
SEL is offering a low-priced SEL-3031 Serial Radio Transceiver with optional security card. The new license-free, spread-spectrum radio creates an easy and economical communications link to access isolated locations separated by 20 miles or more.
Versatile, Economical Operation. Combines three serial data ports in one radio, allowing up to three different connections and protocols to operate simultaneously. The radio transmits data in the license-free, 900 MHz ISM band, providing an economical communications path or backup communications system.
Secure. Protects critical data and prevents malicious attacks with session authentication and strong 128-bit Advanced Encryption Standard (AES) encryption.
Fast and Rugged. Sustains high-speed data throughput with a 57.6 Kbps aggregate data rate on single or multiple serial data ports. The radio operates in extreme environments trouble free.
Schweitzer Engineering Laboratories Inc.
www.selinc.com
---
Continued Investment in Dry Insulated, Medium Voltage Instrument Transformers for North American Metering and Relaying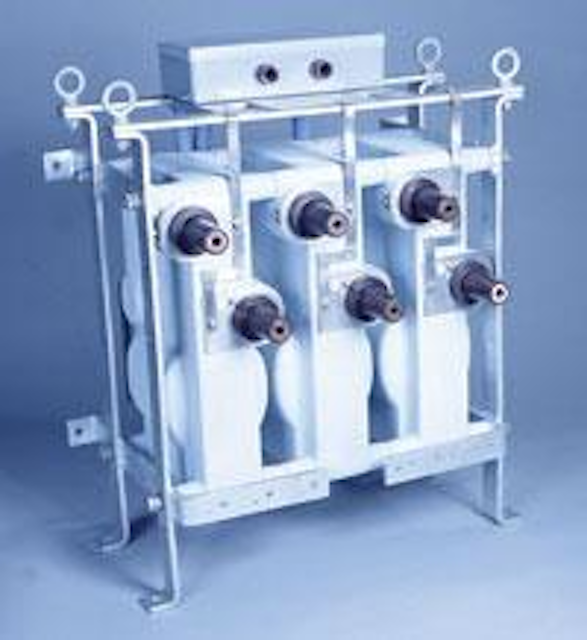 Click here to enlarge image
LaPrairie Inc./SADTEM, are proud to announce:

0.15S Accuracy Class has made its mark in challenging applications where the load fluctuates from very low current to the installation maximum. This class provides 0.3% accuracy from 1-5% of rated current and 0.15% accuracy from 5-100% of rated current. When this accuracy is combined with a high rating factor (i.e. 3) the range is 1-300%.

The OKY – Combined CT/VT model provides both a single CT and single VT cast in a robust dry-type resin body. This unit is now also available with 0.15S accuracy and up to 52kV at 3200A.

The KYE – Combined 3-Phase CT/VT Assembly is a very new design that is dry insulated, lightweight and has high withstand to pollution. Its compactness is due to the use of elbow primary connections. When installed in a pad-mount cabinet, the overall size is only 42"x42"x48" — for a complete 3-Phase primary metering unit.
LaPrairie Inc.
www.laprairieinc.com