New Products Showcase
Jan 1st, 2008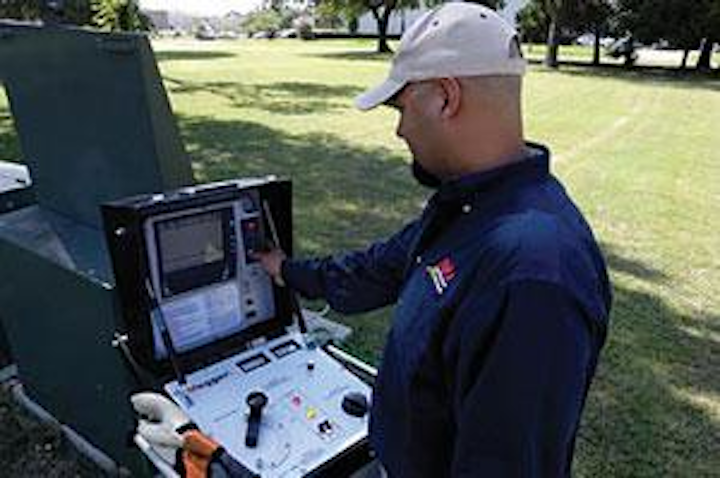 Portable Cable Fault Locators Pack More Power
Designed specifically to aid rapid, accurate location of cable faults in a wide range of power distribution cables, thereby cutting costly downtime, cable fault locators in Megger's new PFL20 and PFL40 families offer a comprehensive range of tests from a single compact and easily transportable unit.
Despite their small size, PFL20 testers offer DC proof testing at up to 20kV with energies up to 1,500J, while the PFL40 models offer proof testing at up to 40kV and energies up to 2,000J. To ensure fast and convenient operation, the integral power supply can recharge the testers to full energy and voltage in as little as two seconds.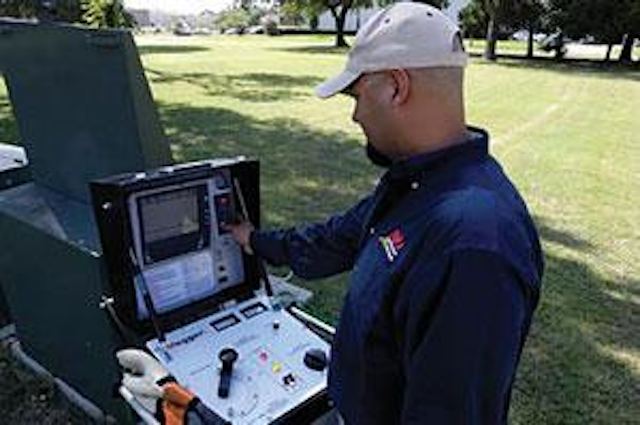 Click here to enlarge image
PFL20 and PFL40 cable fault locators feature a high-voltage DC test set, complemented by a time domain reflectometer (TDR). The DC test set can be used to prove the integrity of cable networks or to confirm faults, and an operator-selectable overcurrent trip is incorporated to protect the system under test in the event of a cable breakdown.
Fault pre-location can be achieved using the TDR in standard pulse echo mode, or by the arc reflection, impulse current or voltage decay methods.
Revolutionary New Power Quality Recorder
The Power Quality industry was transformed recently as PMI introduced the ultimate portable power quality recorder. The Eagle Revolution has more memory and communications than you will find in the big suitcase-sized recorders while remaining a small and powerful weatherproof recorder.
The Revolution and the entire Eagle line of recorders weigh less than 1 lb. It includes a CAT IV 600 volt rating and will still fit in your shirt pocket. The Revolution adds megahertz voltage sampling, 5kv transient capture, and up to 2 GB of internal memory.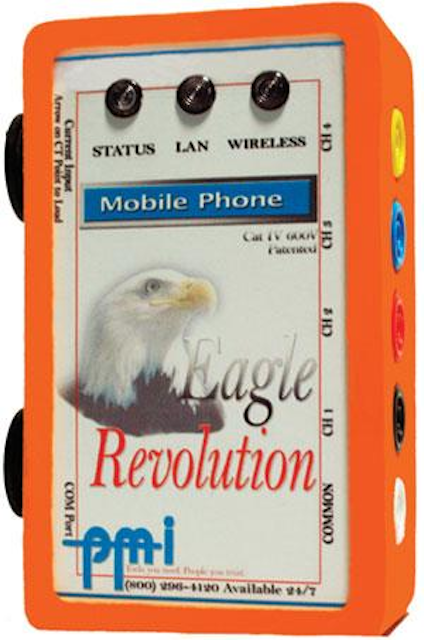 Click here to enlarge image
If communication is important to you, the Revolution comes standard with USB 2.0, Ethernet, and Bluetooth 2.0 capabilities. Options for cellular or WiFi connectivity can be added.
The Eagle Revolution rounds out PMI's complete line of solutions. This must-have recorder can be summed up in three ways – massive memory, unlimited communications capability, and lightning fast sampling.
Reliability and Service—Now in a Voltage Regulator Control
Schweitzer Engineering Laboratories, Inc. (SEL) has announced the entry into a new market with the release of the SEL-2431 Voltage Regulator Control. The SEL-2431 is compatible with all North American 32-step, single-phase voltage regulators. SEL designed the control to fit into existing control enclosures, eliminating the costly expense of removing the voltage regulator from service to upgrade the control. Intended for both substation and pole-mount voltage regulators, the SEL-2431 supports fiber-optic, EIA-232, and EIA-485 serial interfaces using DNP3 or SEL ASCII protocols, making it easy to incorporate into existing protection and automation systems.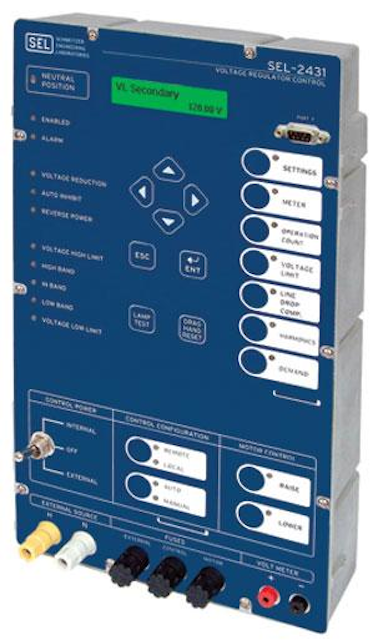 Click here to enlarge image
Electric utilities can now get a single-phase voltage regulator control designed to the protective relaying standards necessary to achieve a 300-year MTBF (mean time between failures). The SEL-2431 incorporates a highly reliable, single-board design.
Six New Versalift VST & TEL Aerials Unveiled at ICUEE
Time Manufacturing Company unveiled six new, revolutionary Versalift VST and TEL aerials at a press conference at the 2007 ICUEE Show held this past October.
Three unique boom tip configurations allow the new VSTs to answer the demands of a wide range of markets. The working heights range from 39' to 60', platform capacities up to 600 lbs, and material handling capacities up to 1000 lbs. High strength steel construction allows a working height up to 60' on a 24,000 GVWR chassis or 55' on a 17,500 GVWR chassis.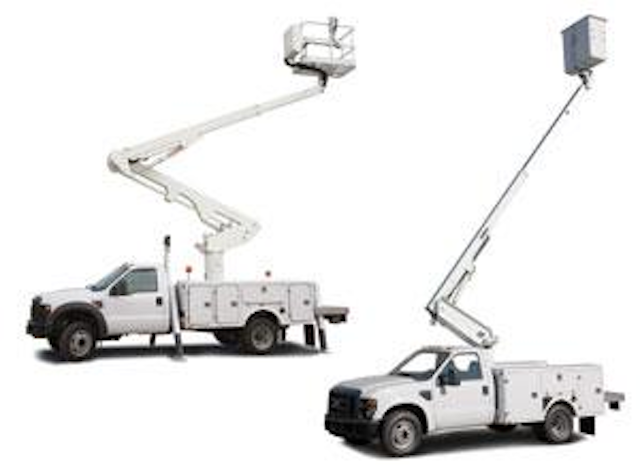 Click here to enlarge image
The two trailblazing additions to the Versalift TEL family are the TEL-35-NE and the TEL-31-NE. The TEL-35-NE provides a working height of 39' 11" and a horizontal outreach of 20' 7". It has a top-mounted, two-man steel platform with a capacity of 440 lbs and is also available with two-man fiberglass platform. The TEL-35-NE's steeper stowing angle provides for a shortened stow length of only 120.5" from center of rotation to the edge of platform.
The TEL-31-NE has a working height of 35' 11", horizontal outreach of 16' 7", shortened stow length of 98.7" from center of rotation to edge of platform, and a reduced weight of only 1420 lbs.