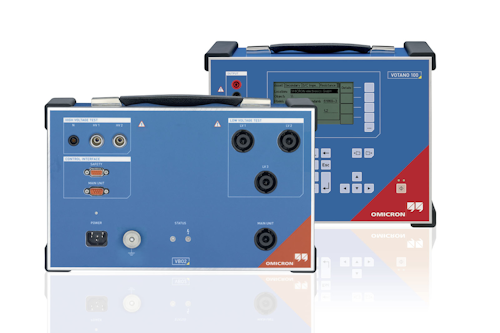 At only 33 lbs. and compact in size, Omicron's VOTANO 100 is cited to be the first portable voltage transformer testing device to also offer high accuracy.
The testing and calibration system measures winding resistance, short circuit impedances, the transformation ratio and the magnetic characteristic of inductive or capacitive voltage transformers in a single measuring cycle.

Together with the new VBO2 voltage booster with integrated switch box, the complete measuring results of a voltage transformer are available in less than 15 minutes because the VT only needs to be wired once, improving testing time and efficiency. Along with the new hardware, a new software upgrade for the VOTANO (2.00) has also been released.
For more information about Omicronor other products, click here to go to Utility Products' Buyers Guide.