Utility equipment: Preterm STP cable is thin, flexible
Utility supplies: R&M launches world's thinnest, most flexible preterm STP cable for faster and easier installation of high-performance networks. New Trunk Cable ThinCompact Cat.6A meets enterprise and data center requirements.
Oct 12th, 2015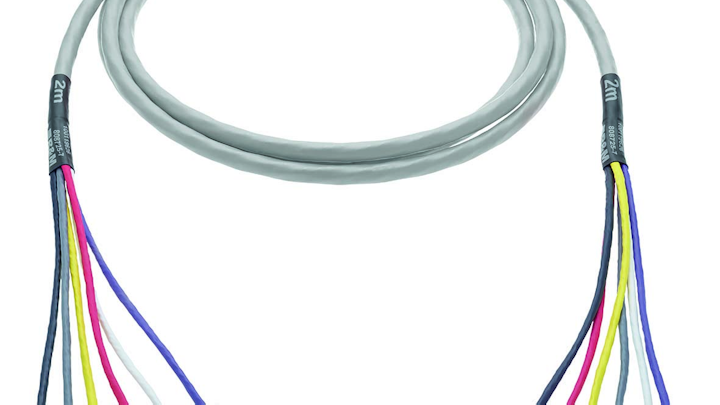 Utility equipment: R&M, a developer and supplier of cabling systems for high-end network infrastructures, has introduced its ThinCompact Data Centre Cabling System. The latest innovation by R&M is a preterminated Cat. 6A S/FTP copper cable with a very small outer diameter of only 13.9 mm. Despite its comprehensive shielding, it consumes 70 percent less volume in cable trays than conventional 6-link trunk cables and saves more than 50 percent in weight. This makes it the world's thinnest and most flexible 6-link copper trunk cable.
Engineered for maximum design flexibility and high port density application (up to 48-ports in one rack space), the powerful and installation-friendly Cat.6A system offers pre-terminated cable assemblies in custom lengths and configurations. R&MinteliPhy-ready 48-ports HD and 24-ports PC panels accept ThinCompact systems. These can be snapped in and out with one hand, for quick installation.
Superior performance, fast deployment
The new solution meets the requirements of Category 6A, Class EA (500MHz) in accordance with the current ISO/IEC 11801 2nd edition standard. Cables can run up to 60 meters and are available in Low Smoke Zero halogen versions. Each individual trunk cable is factory-tested and can also be used as Cat5e/6.
Superior performance, rapid and cost-efficient network deployment, high quality and easy redeployment make the R&M ThinCompact Data Centre Cabling System the perfect infrastructure solution for today's enterprise and commercial data centers.
About R&M
Reichle & De-Massari AG (R&M) develops and manufactures passive cabling solutions for communication networks. With its fine products, R&M has established itself as a leading producer of high-quality copper and optical fiber. The company has set up its own sales organizations in more than 30 countries. R&M makes around 70 percent of its sales abroad. In 2014 sales reached CHF 211.7 million. More than five percent of sales revenue is invested in research and development every year. R&M is one of the 500 largest companies in Switzerland and currently has a workforce of over 800 employees worldwide. The company is wholly owned by Martin and Peter Reichle and is run as an independent family-owned company.
For more information about R&M or other products, click here to go to Utility Products' Buyers Guide.