Energy management: Utility analytics-based programs enable personalized customer engagement
Power management: Ecova helps utilities reach small and medium-sized business (SMB) market with building analytics module. Analytics-based programs enable targeted, personalized customer engagement to help utilities achieve savings and satisfaction goals.
May 12th, 2015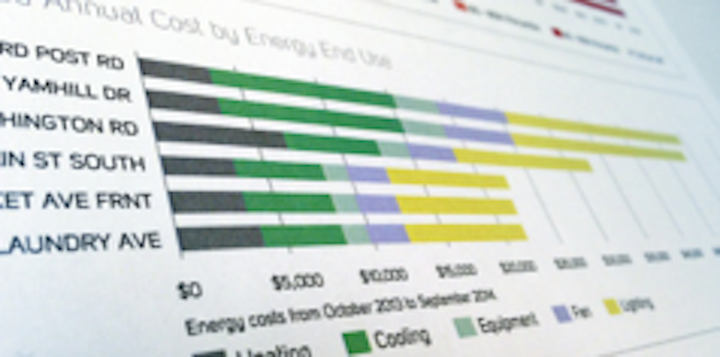 Energy management: Ecova has launched the Building Analytics Module on the Ecova Efficiency Platform to drive adoption of energy efficiency programs among the SMB market. The module analyzes customer-specific data and compares it to industry and peer benchmarks. Ecova uses it to deliver energy savings on behalf of the utility.
"Utilities historically have had a difficult time developing programs that target small and medium-sized businesses effectively," said Donato Capobianco, senior vice president and general manager of utility solutions for Ecova. "The Building Analytics Module brings a data-driven decision making process to a market that is underrepresented in traditional energy efficiency programs."
The Building Analytics Module analyzes utility data to identify customers with large savings opportunities. Building-specific data is compared to industry benchmarks, so the business can see how it is performing against its peers and what energy efficiency opportunities are available.
Ecova experts then engage directly with identified customers on behalf of the utility and provide personalized recommendations to drive the greatest savings and facilitate the installation of qualified equipment through local contractor management and incentives. These projects are augmented over time as the relationship with the customer progresses and Ecova learns more about the building and its operations through the module.
"We are excited about the opportunity that Ecova's new Building Analytics Module will deliver regarding targeted and cost effective energy management programs - powered by the Ecova Efficiency Platform. We expect this module to increase participation, improve the customer experience and increase energy efficiency opportunities," said Gary Pattavina, energy engineer and national accounts segment manager at The United Illuminating Company. "The Building Analytics Module will help illustrate results from retrofits and comprehensive energy efficiency measures providing deeper savings for customers and our national accounts program."
ABOUT ECOVA
Ecova is the total energy and sustainability management company whose sole purpose is to see more, save more, and sustain more for its clients. Using insights based on consumption, cost and carbon footprint data spanning thousands of utilities, hundreds of thousands of business sites and millions of households, Ecova provides fully managed, technology-optimized solutions for saving resources, which in turn increase returns, lower risks, and enhance reputations. Ecova is a subsidiary of Cofely, ENGIE Group.
For more information about Ecova or other products, click here to go to Utility Products' Buyers Guide.