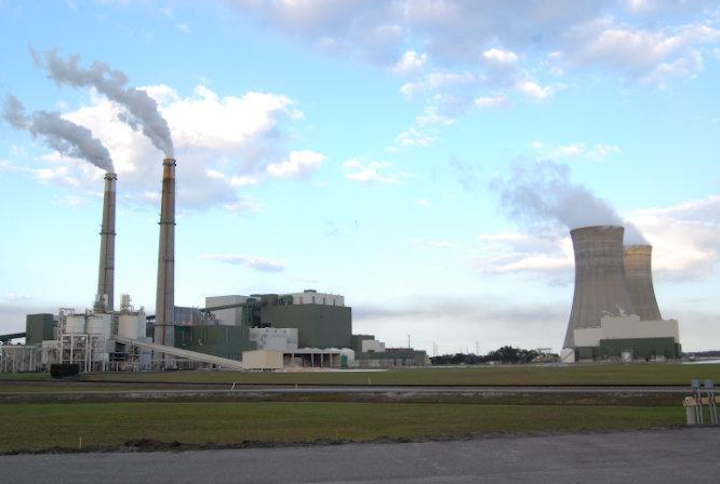 RALEIGH, N.C. (AP) — A North Carolina group advocating renewable energy said Tuesday it is pressing federal regulators to investigate whether Duke Energy should buy power from other Southeast electric companies and build fewer power plants that cost consumers.
NC WARN said it is asking the Federal Energy Regulatory Commission to act on its earlier recommendations for regional power cooperation and investigate whether the country's largest electric company should do more of it.
Duke Energy responded in a statement that NC WARN is complaining after the company built natural gas and solar power units to replace many of the coal-burning plants the group previously criticized.
The North American Electric Reliability Corp., a not-for-profit that aims to assure the reliability of U.S. and Canadian power networks, reported last month that reserve electricity supplies in North Carolina and South Carolina this winter should be in the 36 percent range.
The organization, which Congress directed to assess the reliability and supply of North America's power system, assumes electricity production of about 15 percent higher than peak demand to make sure power is always available. Last summer, the group estimated the Carolinas had unused capacity above peak demand of about 24 percent, an amount equal or less than most of the United States.
"Every utility in the Southeast having twice that much capacity is just a waste and rates go up. We're trying to get rid of the waste," said NC WARN attorney John Runkle.
Duke Energy's reserves are more than enough to handle peak demand if a power plant or two go out of commission as long as it can easily import electricity from neighboring companies through a regional sharing arrangement, Runkle said.
Duke Energy's projections about growing energy demands are wrong and state regulators in Southeastern states tend to be too accommodating to big power companies, NC WARN director Jim Warren said. North Carolina's electricity regulators are obliged in overseeing utilities, which are legal monopolies, to balance a constant supply of electricity with the lowest costs for consumers.
"The North Carolina Utilities Commission has repeatedly rejected NC WARN's similar arguments in the past," Duke Energy's statement said. "In addition, the North Carolina Public Staff — which represents customers and the public — has repeatedly supported, as reasonable, Duke Energy's investment in power plants and electricity reserves to meet customer needs at all times."
In response to questions about the assessments showing Duke Energy's expected electricity reserves well above the 15 percent target, spokesman Dave Scanzoni said those too are approved by state regulators.
"Duke Energy is confident in the adequacy and reasonableness of its reserve margins, as approved by the N.C. Utilities Commission," Scanzoni said in an email.
Duke Energy acquired Raleigh-based Progress Energy in a 2012 mega-merger that made the combined corporation the largest electricity company in the United States. The company has more than 7 million customers in the Carolinas, Ohio, Indiana, Kentucky and Florida.