North Dakota proposes wind energy moratorium
Worried North Dakota's burgeoning wind energy industry may be threatening the state's coal-fired power plants
Feb 21st, 2017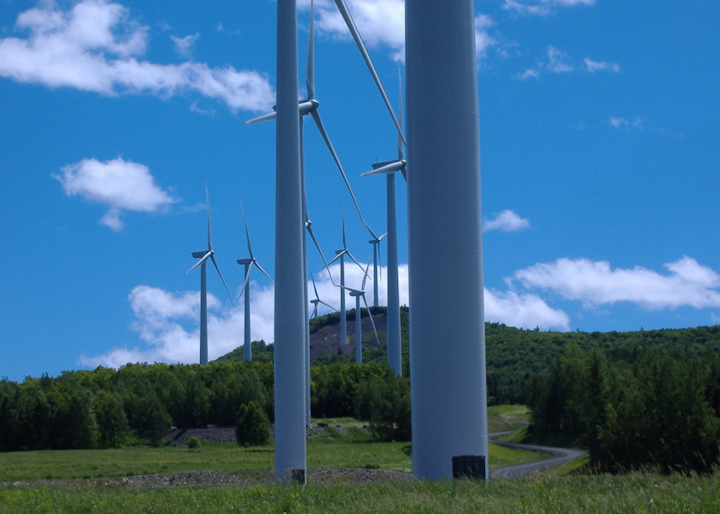 BISMARCK, N.D. (AP) — Worried North Dakota's burgeoning wind energy industry may be threatening the state's coal-fired power plants, a Republican lawmaker has proposed legislation that would halt wind-generation projects for two years.
Mandan Sen. Dwight Cook said the state's wind power industry enjoys more favorable tax incentives and less onerous regulations than coal factories, putting them at an unfair advantage. He also said the intent of his proposal is to ensure a reliable source of electricity
"Coal plants are shutting down and my assumption is wind generation has something to do with it," Cook told The Associated Press.
North Dakota has seven coal-fueled electric power factories. One, owned by Minnesota's Great River Energy, is slated to shutter this year. The company blamed the shutdown on low prices in the regional energy market.
Almost 70 percent of electricity produced from North Dakota's power plants is exported to surrounding states to more than 2 million customers. Meanwhile, wind energy — which is cleaner but less reliable than coal-fueled electricity — has become more prevalent in North Dakota in the past decade.
The state ranked 11th in the nation last year for the number of turbines and installed wind capacity, according to the American Wind Energy Association. The Washington-based group also has rated North Dakota as having the nation's greatest wind energy potential.
North Dakota has about 2,850 megawatts of power generated from wind turbines, and another 6,000 megawatts planned or under construction. A megawatt is roughly enough electricity to power 1,000 homes.
Cook introduced his measure to impose a moratorium on wind energy development through the use of a so-called hog-house amendment that erases an existing bill and rewrites it. By doing so, the public can't comment on the proposal because hearings already have been held on the original measure.
The Senate Energy and Natural Resources Committee, on which Cook serves, approved the measure 4-3 last week. The full Senate is expected to debate the bill on Wednesday.
Florida-based NextEra Energy Resources, which accounts for about half of North Dakota's wind-generated power, called the legislation "extremely shortsighted." The organization said the bill "ignores the fact that wind development in North Dakota is a significant source of tax revenue and job creation, not to mention a source of income for private landowners."
North Dakota had only a few turbines at the turn of the century but no major wind farms. Now the wind industry has grown into one of the most powerful industries in the state, with dozens of lobbyists in the halls of the state Capitol in Bismarck.
The industry also has a strong ally in longtime Rep. Mike Brandenburg, a Republican from Edgeley. He is so pro-wind generation that his fellow lawmakers call him "Windy."
Brandenburg's district is home to two large wind farms and three others are planned. He said wind generation complements coal-fired electricity, and that the Senate proposal "sends a bad message" to industry and investors. He said he fears the state could lose tax revenue and jobs to other states if the measure is approved.
"It's going to cost us in the long run," he said.