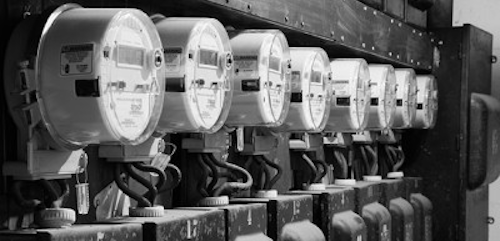 Written by Adria Tomaszewski
Energy and Utilities, Public Sector, Internet of Things and M2M
Every year 2.1 trillion gallons of treated water leak from the United States' outdated water system – that's equal to 40 million swimming pools, 24 billion baths, or filling the Rose Bowl 12,000 times. The country's infrastructure continues to age at a rate faster than municipalities and government can keep up. At a time when water conservation is a global imperative, every drop counts.
To address this gap, Verizon has unveiled a new Internet of Things (IoT) solution called Grid Wide Intelligent Water, which simplifies water system modernization. Rather than upgrade their system all at once, utilities can now choose, deploy, integrate and manage the services they want, helping track water consumption, detect leaks, be alerted when life threatening backflow events occur, provide near real-time information to end-customer portals, and resolve billing issues due to metering inaccuracies. Grid Wide Intelligent Water is part of the larger Grid Wide platform which already includes Electric and will include Gas in the coming months.
"Verizon's Grid Wide Intelligent Water solution has the potential to change the way the industry has operated for decades by giving water utilities an affordable and accessible way to modernize their water system," said IDC's Kevin Prouty, VP Research, Energy Insights.
There are nearly 35,000 small to midsize water utilities around the country in need of ways to drive efficiency throughout the system, but often don't have the capital budget to make full-scale changes. With Grid Wide Intelligent Water, utilities don't have to swap out their entire meter population. Instead, they can start to solve problem areas right away, on a per-month, per-meter cost basis which makes a big difference for a small city.
"Powered by our 4G LTE network and our enterprise class cloud-based Grid Wide platform as a service, the innovative service normalizes data from what is historically a fragmented, proprietary industry and moves it to an open standards based format. Instead of being locked into one provider, Grid Wide allows water utilities to use their existing and/or new end-point devices to meet efficiency, sustainability, and customer service goals today," said Diana Tatem, Business Development and Product Management, IoT, Energy & Utilities at Verizon.
The benefits of using Grid Wide Intelligent Water are extensive:
• Simplified deployment and integration for the utility, which can be done on a per-meter basis
• Improved customer service by communicating actionable information and collecting more timely data regarding leak detection, backflow, quality of supply, and abnormal usage patterns
• Achieving water conservation and sustainability goals by reducing non-revenue water (lost water due to leaks, theft or metering inaccuracies)
• Empowering municipalities, cooperatives and investor owned utilities with a fully managed Intelligent Water platform including dashboards, event notifications and analytics to quickly pinpoint and solve issues.
For more information about Verizon or other products, click here to go to Utility Products' Buyers Guide.