Energy meter: High-accuracy revenue and Class A power quality meter
Electrical measurement: Electro Industries releases Nexus 1500+ high-accuracy meter in easy install NEMA 1 type enclosure.

Jun 23rd, 2016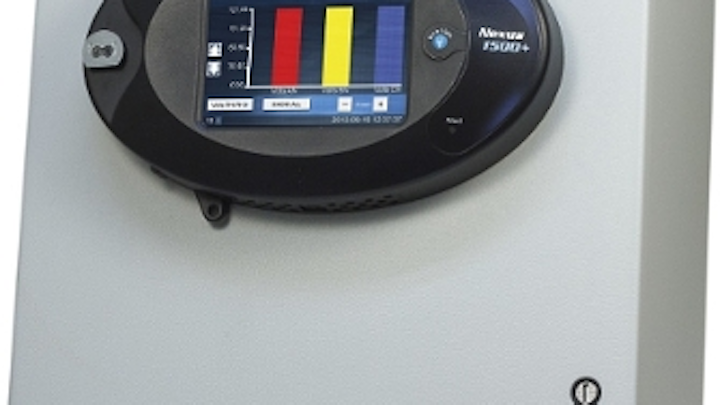 Energy meter: Electro Industries/GaugeTech (EIG) announced that the Nexus® 1500+ high-accuracy revenue and Class A power quality meter for critical metering applications is now available in a pre-wired NEMA 1 type enclosure assembly. This meter incorporates EIG's exclusive Constant Calibration™ technology that self-calibrates the meter every ten seconds, for outstanding metering accuracy and stability.
Electro Industries Releases Pre-wired and Configured Nexus 1500+ Advanced Class A Power Quality Meter in Enclosure to Expand Switchgear Capability, Quickly and Easily
EIG's Nexus® 1500+ Meter in Enclosure expands switchgear capability and lets the user easily meter critical circuits without expensive and time-consuming switchboard panel redesign. The meter is pre-wired in the enclosure with shorting blocks and fuses for error-free and quick installation. The enclosure has a locking mechanism to prevent tampering.
For more information about EIG or other products, click here to go to Utility Products' Buyers Guide.