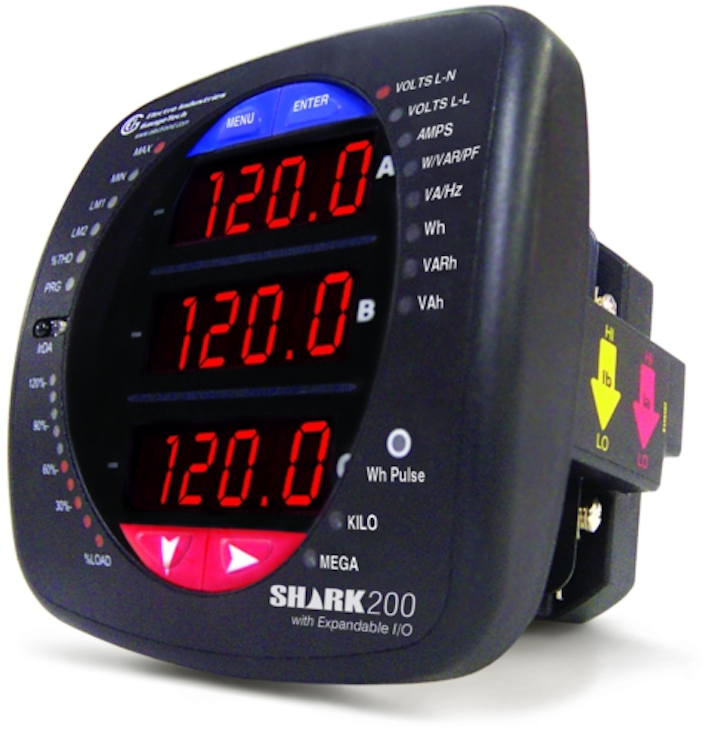 Westbury, N.Y. – Test and measurement equipment: Electro Industries/GaugeTech (EIG) announces that its Shark® 200 multifunction power and energy meter now offers IEC 61850 protocol capability through its new INP300S Network card.
The international IEC 61850 standards were developed to allow networking of utility substation equipment from multiple vendors for power management and control. The Shark® 200 with the IEC 61850 implementation allows the power meter to provide integral power information for smart substation solutions.
Additional features of the Shark® 200 meter's IEC 61850 Network card include:
• Support for Modbus and IEC 61850 protocols simultaneously
• Support for 5 simultaneous MMS clients
• Configurable for multiple logical nodes
• Provides buffered and unbuffered reporting
• Dual Ethernet 61850 and/or DNP3.0 Ethernet Support
For more information about Electro Industries or other products, click here to go to Utility Products' Buyers Guide.