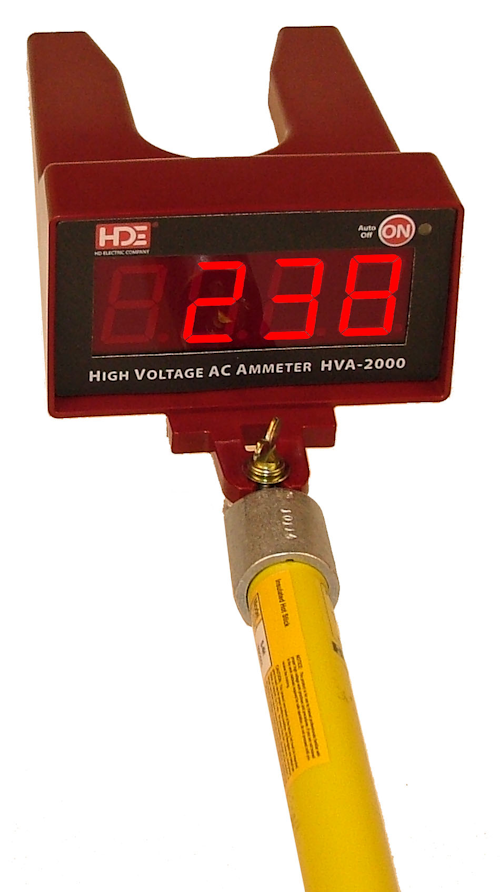 Energy meter: Take ampere measurements on conductors up to 500 kV quickly and easily with the HVA High Voltage Digital Ammeter from HD Electric Company. The large, bright, 4-digit LED display allows you to read amps from the longest of telescoping hotsticks. The HVA is lightweight and easy to use on the end of a long hotstick. The HVA-2000 features 1% accuracy and will store the last 4 readings, allowing you to read real-time amps directly during live line operations or by using the stored readings function.
Features and Benefits
• Quickly take current readings on conductors up to 500kV (phase-to-phase)
• Measures AC current, 25-500 Hz
• Read the measurement in real time from the large digit display
• Stores the last four current readings
• Display is easy to read in bright or dark conditions
• Auto shutoff with low battery function
• Small and lightweight, easy to manage on an extension hotstick
• Dual hotstick connections - universal spline and clampstick
• Use on conductors up to 2.75" (7.0 cm)
• Accuracy 1% of reading
• Made in the USA
For more information about HD Electric or other products, click here to go to Utility Products' Buyers Guide.