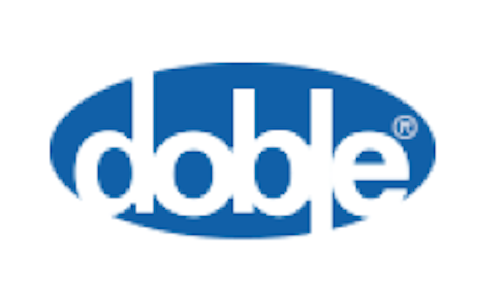 Watertown, MA – Safety products: As the primary line of defense for our electric power grid, it's essential to understand and regularly assess the health of circuit breakers in order to ensure the safe, reliable delivery of power. However, shrinking budgets and demand for increased capacity are putting significant pressure on those operating and maintaining substations and switch-gear assets, making it more challenging than ever to keep circuit breakers operating reliably.

To meet the needs of utility and electric power industry maintenance professionals, Doble Engineering Company will host this year's annual Finepoint Circuit Breaker Test & Maintenance Training Conference, Oct. 7-10, in Atlanta, GA. Doble Engineering Company acquired the conference in December of 2012.

"We want our attendees to walk away with something real, that immediately improves their lives and addresses the day-to-day challenges they face," said Jozef Levi, a speaker at the conference and technical application engineer for circuit breaker and TDR test instruments at Doble Engineering Company. A long-standing leader in the circuit breaker and testing community, Levi holds a U.S. disconnecting switch patent, with special interest in electrical contacts for high voltage circuit breakers and disconnect switches.

Punctuating the conference, two of the region's leading manufacturers, Hitachi HVB, Inc. and Southern States, LLC will also open their factories and provide interactive tours to conference attendees, allowing them to create their own test plans and determine effectiveness.

"It's easy to look past some of the basic components in the electric power system, but maintaining and testing circuit breakers is incredibly important," said Kevin Case, Product Services Manager of Hitachi HVB, Inc. "We sincerely welcome all the Finepoint attendees, and hope to share what we've learned over the years, providing them with useful information they can take home."

Over the course of five days, the conference will provide extensive, hands-on circuit breaker training, switchgear and substation maintenance, and testing strategies -- all from the industry¹s foremost experts and all designed for immediate implementation.

"Innovation through collaboration is the key to a better running power grid," said Jeff Howe, Vice President and General Manager of the Power Switching Division of Southern States, LLC. "Doble is giving us an outstanding platform to give back to our community with this conference and learn from each other at the same time."

Training sessions will cover new industry topics such as on-load tap changers, and provide the most up-to-date regulatory requirements; a full schedule can be found on the conference website. Additionally, for the first time this year, attendees will have the opportunity to earn Continuing Education Units.

With nearly a century of providing industry-leading diagnostic and testing innovation and intelligence, Doble Engineering Company is the trusted and experienced third-party authority in the electric power industry. Doble Engineering Company's solutions are backed by the broadest and most comprehensive database of historical test data, and give energy providers unprecedented access to the tools, data and information needed to make educated decisions about the reliability and efficiency of the power grid.

To register or download a request for approval letter for the Finepoint Circuit Breaker Test & Maintenance Training Conference, please visit the conference website.


For more information about Doble Engineering or other products, click here to go to Utility Products' Buyer Guide.