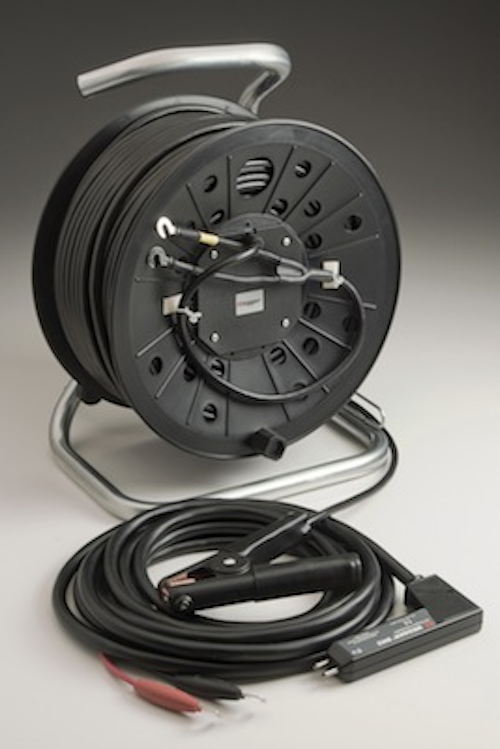 Norristown, PA—Utility safety: Megger, a manufacturer and supplier of test equipment and measuring instruments for electrical power applications, now offer a new series of test leads for use with wind turbines. The unique KC series are long enough to be used for assessing the continuity of lightning protection conductors in wind turbine blades.

Developed and designed in conjunction with key wind turbine manufacturers, the KC series is the first commercially available product of its kind to have been specifically designed for wind turbine applications. This new series of leads offers more accurate results and eliminates the time consuming, inconvenient and unreliable process of engineers and technicians having to fabricate their own test leads.

Available in three lengths, 328 feet, 164 feet and 98 feet, the KC series can be used on site or in a manufacturing plant. Each testing lead comes standard on a heavy-duty cable reel that is fitted with a friction brake to avoid tangles when reeling out the cable.

These new test leads have been expertly designed with large, robust Kelvin clips for easy termination and the ability to provide consistent and reliable connections that ensure accurate and repeatable test results. Each lead set includes a 16-foot cable fitted with a duplex handspike for probing the lightning receptors on the tips of the turbine blades.

For use with most modern low resistance ohmmeters, the KC series leads are ideally suited for use with Megger's DLRO 10HD that combines a rugged construction with high test current capability.

For more information about Megger or other lightning protection products, click here to go to Utility Products' Buyers Guide.