Installing Smart Meters: What Customers can Expect
If customers have a meter that records their electric, water or gas usage at home, chances are they will be getting a smarter meter soon.


Jun 11th, 2013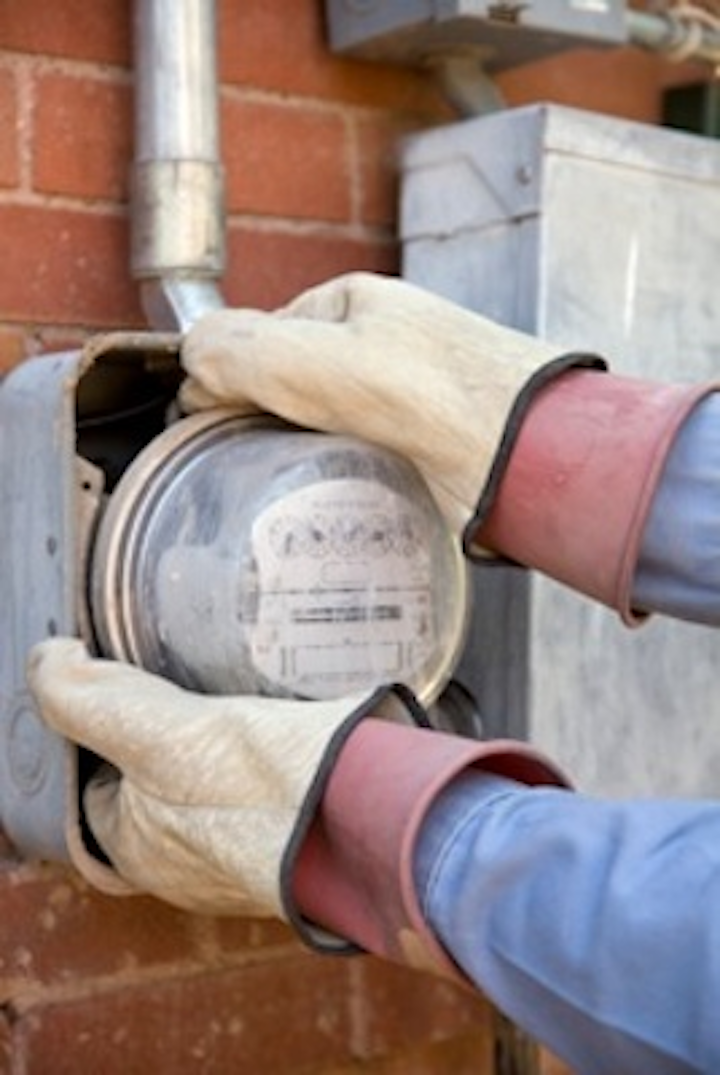 If customers have a meter that records their electric, water or gas usage at home, chances are they will be getting a smarter meter soon. More than 27 million smart meters have already been installed throughout the U.S. as part of a federal energy program to modernize how homes and businesses across the U.S. can use energy more efficiently. Utility Partners of America (UPA), which has helped utilities install millions of water, gas and electric meters in almost every state over the past 16 years, offers tips on what homeowners can expect when someone comes to install a smart meter.
Many customers may not be aware of the many benefits associated with smart meters. The smart electric meter gives more control over electricity usage--some meters allow customers to see how much energy they consume and can use this information to actively manage their daily usage and save on their electricity bill.
Unlike analog meters, smart meters will help utilities continuously identify potential issues "at the box" as well, because they provide two-way communication between the meter and the utility. Smart meters are a critical part of utilities' efforts to modernize the grid and to give customers more control over their usage, so UPA works hard to ensure smart meters are installed safely at every home.
Customers concerned about privacy will actually benefit from having a smart meter, since utilities are not required to have access to customers' property to collect meter reads. Instead, the smart meter communicates remotely with the utility.
Here's what can be expected during the smart meter installation:
• A smart meter technician will go to the customer's home and announce their name, that they work for and represent UPA, for example, and that they are an approved contractor working on behalf of the utility.
• The technician will knock on the customer's door before the installation to announce they will be performing the meter exchange, which on average takes about five minutes to perform.
• While the installation is taking place, electric service will be briefly interrupted for less than one minute.
• The technician will advise the customer to turn off all sensitive electronic equipment and save any work on their computer.
• Once the customer is ready, the technician will start the exchange and let them know when the exchange is completed.
• The technician is available to answer any questions the customer might have about their smart meter and how to use it to get the most energy savings possible.
• If the customer isn't home during the installation, the technician will leave an informational door hangar to let them know the installation was completed and what can be expected from the smart meter.

Another important benefit of a smart meter installation is that as outdated analog meters are replaced with digital smart meters to help customers control their energy use, utilities have an opportunity to inspect meter sockets to identify and rectify pre-existing conditions that may cause issues in the future.
UPA works closely with utilities to establish formal meter installation procedures, with every meter technician receiving extensive training prior to performing meter installations. The training includes safety procedures that help the technician identify unsafe conditions that may have been evident in existing equipment as well as the actions to take following such a discovery.
"Ensuring our technicians are well trained and that every smart meter is safely installed is paramount whenever we partner with a utility," said Lee Schwartz, CEO of Utility Partners of America.
Representing investor-owned utilities, municipalities and energy cooperatives, UPA performs outdoor and in-home installations for residential and commercial customers.
For more information about UPA or other smart meter installation, click here to go to Utility Products' Buyers Guide.