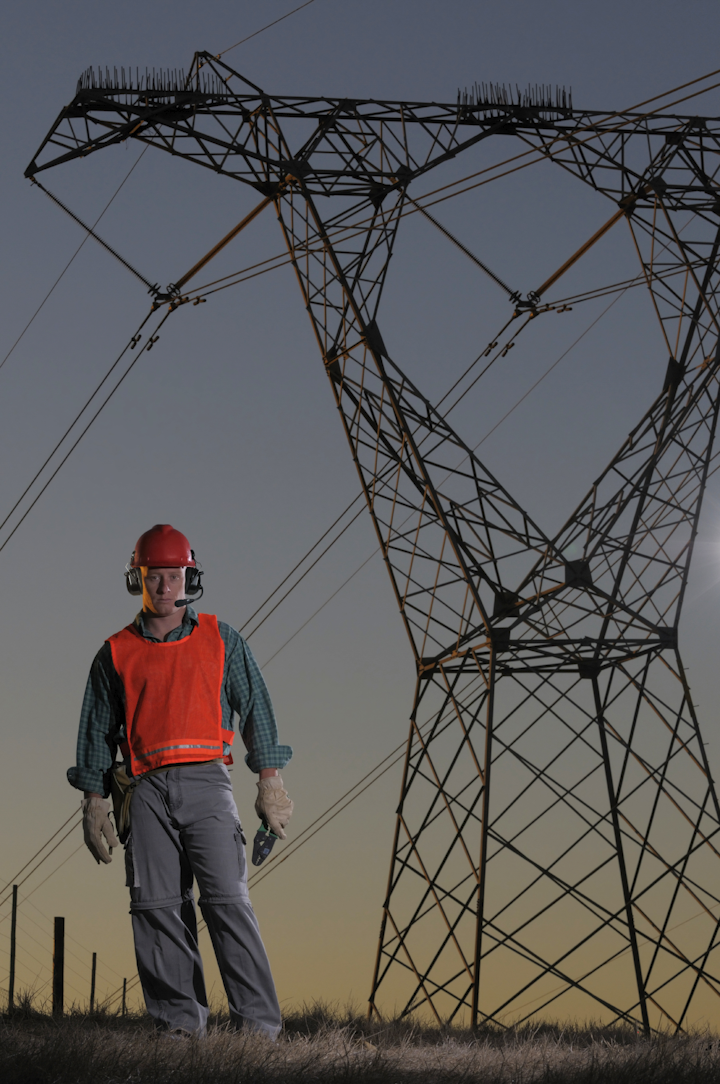 Work safety equipment: Supporting day-to-day utility operations requires communications that are hardy and reliable. At the same time, communication accessories must be sleek enough as to not interfere with the other 50+ pounds of worker equipment, or even other communication frequencies on the worksite for that matter. Ease and functionality is also crucial when you consider that many utility work environments are crowded with other materials and gear -- be it wiring, strapping, harnesses, hooks, safety lines, etc. With this in mind, Canadian-based telecommunication-solution provider, North Peace Communications (NPC), has looked to Pryme Radio Products to meet and exceed the customer expectations of communications equipment.

North Peace Communications Ltd. has been servicing oil & gas, resource-based mining, and utilities of the Northern British Columbia, Alberta, and Saskatchewan areas for 21 years. The company has a long history of providing system design, fiber optics, preventative maintenance planning, satellite connectivity, tower inspection & installation, SCADA, and microwave solutions to large projects and oil, gas, and mining sites. NPC's most recent job was to supply communications equipment for a fast-moving hydro-line project in the middle of Saskatchewan -- a very large job that frequently used helicopters just to keep their repeaters moving forward for the ground and raised crews hooking the lines up and pulling them through the towers.

"We designed their mobile repeaters in these POD's that they can fly to the mountain tops, which need to be landed by ground crews -- so they need to have good communications," said Ria Johnson, North Peace Communications ltd Office Manager. "They also don't want to be working and inconveniently trying to find their microphone. With the Pryme headset, they can just touch their earmuff and talk, very convenient."

The Pryme HBB-EM series dual-muff headset earphones allow the user to hear incoming signals easily. A tactile PTT button mounted in the right earphone for quick, functional access, aviation-style boom microphone with flexible arm, and optional noise-canceling microphone make this headset ideal for a multitude of utility functions.

The earmuffs also feature two distinct mount types: one, and adjustable, over-the-head strap that conforms to the head, the second, a unique snap-on-mounting system that affixes directly to most construction hardhats. For added comfort, earmuffs also feature Super Comfort Foam ear pads or optional gel ear pads. All these features add up to extra benefits beyond simple functionality.
"Our guys are finding that the Pryme earmuffs actually hold the hardhat on in those windy conditions, as well when you are at the tower base looking up -- they also help keep your ears warm, too!" Ria Johnson said. "They say it's the best tool that they have, even out of tens of thousands of dollar worth of other equipment."

The simple things, like a good headset and microphone, are often overlooked as critical pieces to utility projects. But as illustrated by North Peace Communications, it is the simple things that can make all the difference in these tough work environments.
For over 23 years PRYME Radio Products has been a leading manufacturer of high quality products to professional users of two-way radios. PRYME is devoted to the professional two-way radio industry with a passion to create a better means of communication and a higher standard of reliability and comfort.
For more information about Pryme Radio Products or other products, click here to go to Utility Products' Buyers Guide.