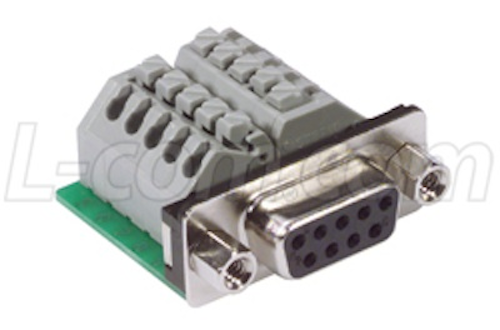 North Andover, Mass.—L-com Inc., a manufacturer of wired and wireless connectivity products, now carries a tool-free screwless version of its screw-down field termination connectors. The new connectors feature spring clamps instead of screws in the terminal block that allow easy termination of wires to a D-Sub connector in the field.


"D-Sub connectors can be difficult to terminate," said Steve Smith, product manager. "This new lineup will both simplify and speed up the process of field terminating D-Subs."


The new connectors are panel-mountable for thicknesses of up to 0.062".