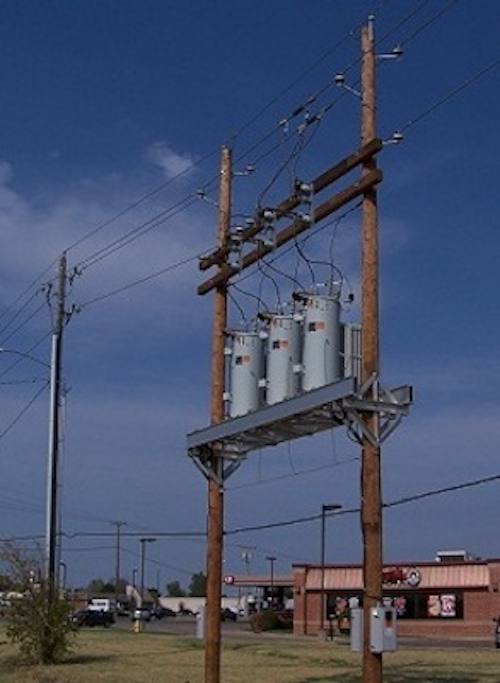 Waukesha, Wis.—Cooper Power Systems, a division of Cooper industries, plc (NYSE: CBE), has been selected by Public Service Company of Oklahoma (PSO), an operating company of American Electric Power (NYSE: AEP), to deploy an Integrated Volt/VAR Control solution for the PSO's gridSMART Demonstration Project in Owasso, Okla., under the terms of the AEP-Cooper Power Systems Technology Alliance Agreement.

The first pilot project of this agreement is the deployment of products within Cooper Power Systems Volt/VAR Control system solution—that would include Cooper Power Systems' voltage regulators, capacitor bank controls and the Yukon integrated Volt/VAR Control (IVVC) application.

The system solution products will be installed in three substations and on eleven distribution feeders. The Yukon IVVC application will monitor and control forty distribution capacitor banks and twenty-four voltage regulators. The solution will be integrated into the AEP Distribution Dispatch Center (DDC) to allow remote supervision and control in the normal business process of the DDC SCADA operator.

The Cooper Power Systems Yukon IVVC application will be deployed at AEP to continuously analyze and control load tap changers (LTC), down-line regulators, and capacitor banks, allowing power factor and feeder voltage management without DDC operator intervention. The implementation of this automation application results in a flattening of each feeder's voltage profile and a lowering of average voltages for significant energy savings while managing power factor to minimize technical losses.

"AEP's gridSMART initiative is the foundation of our commitment to maximizing distribution system efficiency and reliability. Our plan involves helping develop and then deploying both customer-facing and distribution grid management technologies," said Tom Jobes, director of distribution system planning and reliability, American Electric Power. "Several of our operating units are conducting technology demonstration projects. Our alliance with Cooper Power Systems represents a major step toward the accomplishment of our projects and our commitment."

The Cooper Power Systems Yukon Volt/VAR Control solution is designed to solve the challenges of distribution system automation. It is easy to implement because its data requirements are simple and easily imported. It is easy to integrate to external systems because it supports industry integration standards and protocols. It is easy to maintain because it flexibly supports different types of communication networks and third-party LTCs, regulators, and capacitor banks. It also validates the operation of the communication messages through command response analysis.

"Cooper Power Systems is pleased to have executed an overall technology alliance with AEP that should result in AEP deploying a number of solutions to modernize its existing grid infrastructure," said Mike Stoessl, president of Cooper Power Systems. "This first release is an important step to further enhance and share our knowledge of Smart Grid technologies. Our IVVC solution is uniquely positioned because of its ease-of-use and its multiple maintenance, administration, and reporting functionalities."

The Cooper Power Systems AEP Volt/VAR Control application began as a centralized capacitor bank control management solution, and was first deployed in 2001 for substation and feeder VAR management. In 2004, functionality was broadened to support substation and feeder voltage management. In 2009, Cooper Power Systems increased the applications functionality to support substation LTCs and voltage regulators. This Yukon Volt/VAR Control application is currently deployed at a number of utilities across North America controlling over 20,000 capacitor banks. Cooper Power Systems has collaborated with Volt/VAR Control customers enhancing the application's functionality year-over-year to provide a feature-rich, field-proven solution.