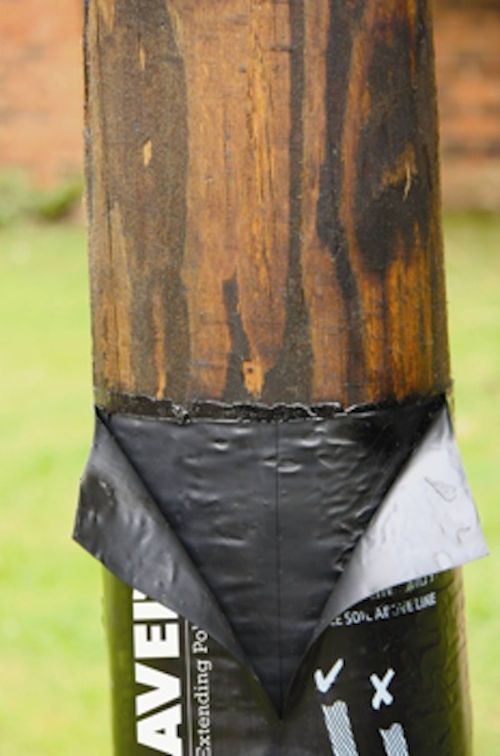 Timber utility poles have always been an economic, readily available and environmentally friendly means of supporting power and telecom cables. Their weak point has always been the ground line section of the pole where conditions for decay and rot are ideal; poles traditionally rot through and break at this point. Utility poles are expensive to replace and any means of extending pole life will have significant cost benefits as well as reducing the risk of damage or injury as a result of poles breaking.

The patented Polesaver dual layer heat shrink barrier system offers a simple solution to this problem by keeping the preservative in and the causes of decay and rot out at the vulnerable ground line section of the pole, giving up to double the service life—a claim backed up following nearly 20 years of volume production, full independent testing and accreditation with well over a million sleeves in long term service protecting high value structural timber building supports and fence posts with no failures to date.

The non-toxic Polesaver sleeves are available in a wide range of sizes, are low in cost and are quickly and easily heat applied by un-skilled labor in factory or on site as required using readily available low cost application equipment. Polesaver sleeves can be used with all timber and preservative types including creosote, CCA, PCP, copper azole, ACQ, etc.