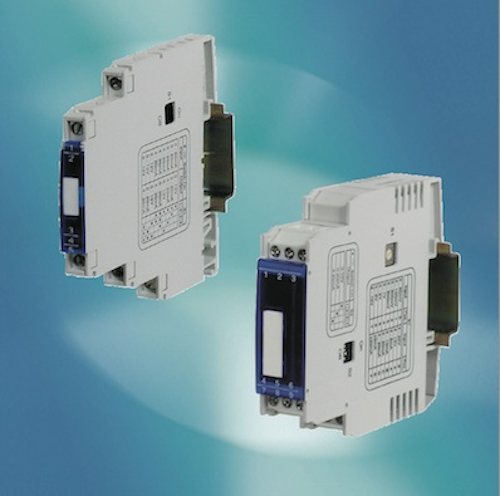 Mechanicsburg, Pa.—Automation Systems Interconnect Inc. (ASI) introduces a complete new line of signal isolators for applications that need to operate in harsh environments with precision. The new line includes analog converters and isolator modules for most of the industry standard analog signals. These DIN rail mounted modules come as narrow as 6mm, thereby saving space in the cabinet.

The customer has the option of either programmable multi-function units or single input/single output models. Programming has been simplified with the use of dip switches, and the units feature self-calibrating circuitry. In addition, the units are available for use with a 24 Vdc supply or unique wide range input models are available that will operate off of 24-240 Vac/dc.

Accuracy of these high-quality, low-cost modules is 0.1 percent, making them compatible for use in the most demanding process control applications. The analog modules are available in both 2 and 3 way isolation.