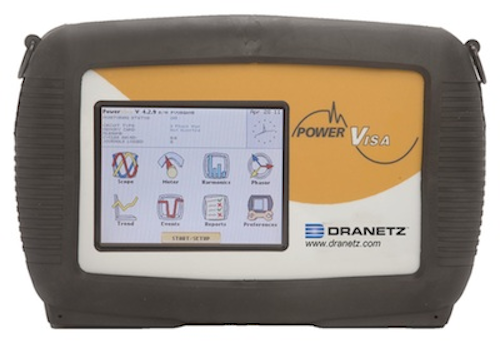 Edison, N.J.—Dranetz, an energy and power measurement company, has announced the Dranetz Trade-Up and Exchange Program that will allow customers with older power quality instruments to trade in and upgrade to new Dranetz PowerXplorer PX5 or PowerVisa units until December 15, 2011.

Anyone with any type of 3-phase power monitor from any manufacturer can trade up for a new Dranetz PowerXplorer PX5 for only $7,995.00. The package includes a Dranetz PowerXplorer PX5, 4GB Memory Card, Voltage Leads, Power Supply and DranView Enterprise 6.0, and represents a savings of $2,400.00.

For the PowerVisa Exchange Program you must exchange a PowerPlatform PP-4300 and you will get a New PowerVisa for only $3,995.00. The package includes the Dranetz PowerVisa, 4GB memory card, voltage leads, power supply and DranView 6.0 and represents a savings of over $3,000.

"As the leader in the power quality industry, we want to make sure that our customers have the most advanced and accurate instruments at their disposal," said Bob Hart, president of Dranetz. "We expect that this program will entice many to send back older and the competition's units that are not as precise as our current models."
For more information on Dranetz or other power quality instruments, click here to go to Utility Products' Buyers Guide.