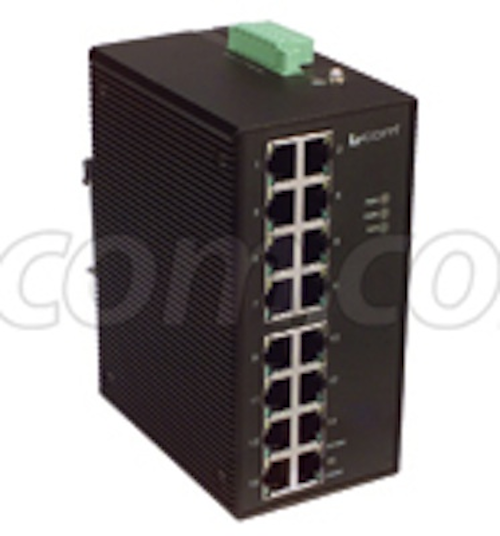 North Andover, Mass.—L-com Inc., manufacturer of wired and wireless connectivity products, will now offer its own line of industrial Ethernet switches to address the growing industrial networking market.

The L-com IES (Industrial Ethernet Switch) switch line features DIN rail mounting, dual 24V DC power inputs, rugged aluminum cases, and an operating temperature of -40C to +70C. The IES Series switches are plug-and-play, unmanaged devices and can be installed in minutes providing seamless connectivity to IP-enabled devices such as PLCs, drives, motors, pumps, and meters.

"Now we are truly able to offer our customers a complete industrial Ethernet solution with the addition of the IES series switches," said Peter McNeil, Ethernet Product Manager. "L-com now carries all the components required to build an industrial Ethernet network ranging from shielded category rated cabling, fiber optic cables, DIN rail, NEMA enclosures and now the IES Series Switches."

L-com offers several models to choose from including copper only or combination fiber optic and copper interfaces. Fiber versions are offered in both multimode (2km) and single mode options up to 80km.


For more L-com information or connectivity products, click here to go to Utility Products' Buyers Guide.