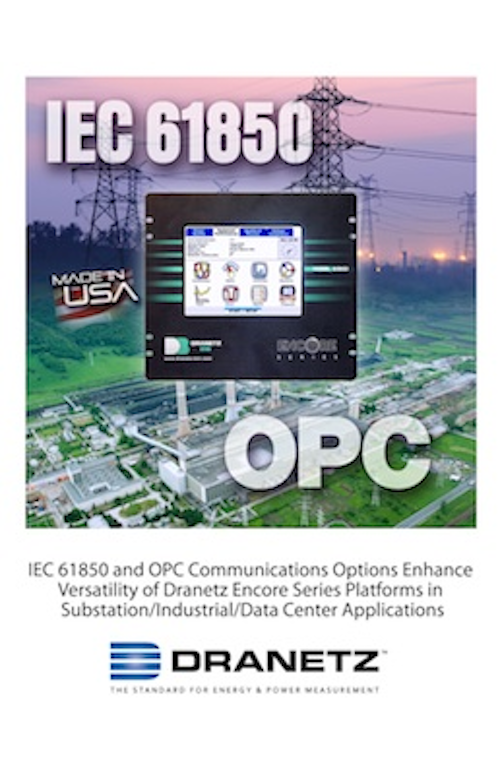 Edison, N.J.—Dranetz has announced two new significant communications options for its Encore Series power quality, demand and energy monitoring system. The first is the company's IEC 61850 communications option that will be bundled, when specified, into Dranetz 61000 Series instruments.

Thus equipped, interoperability will be achieved between Dranetz and third-party devices in utility substation environments operating under the IEC 61850 automation, communications and integration protocol. Available in Q2/11, the IEC 61850 option will greatly enhance the flexibility and facilitate deployment of the Dranetz Encore Series in the utility substation automation environment.

Available now, the second offering is the EssOpc Module—a new OPC Gateway for Dranetz Encore Series Software (ESS). Well established in the industrial, utility, data center and other segments, OPC (object linking and embedding for process control) establishes a common interface for third-party devices allowing access by other systems, including building management, SCADA and other software.

The EssOpc Gateway is a separate and optional software module that works alongside the standard Encore Series Software (ESS) to provide real-time metered data, event counters and system status to the user's compatible software systems. The EssOpc gateway communicates with ESS on a periodic basis, and makes the data and status of each instrument in the monitoring system accessible to third-party systems via OPC.