Energy management: Routine inspection intervals extended
Electrical distribution: Eaton extends recommended routine maintenance intervals to a minimum of 15 years for utilities using single-phase vacuum reclosers.
Aug 13th, 2014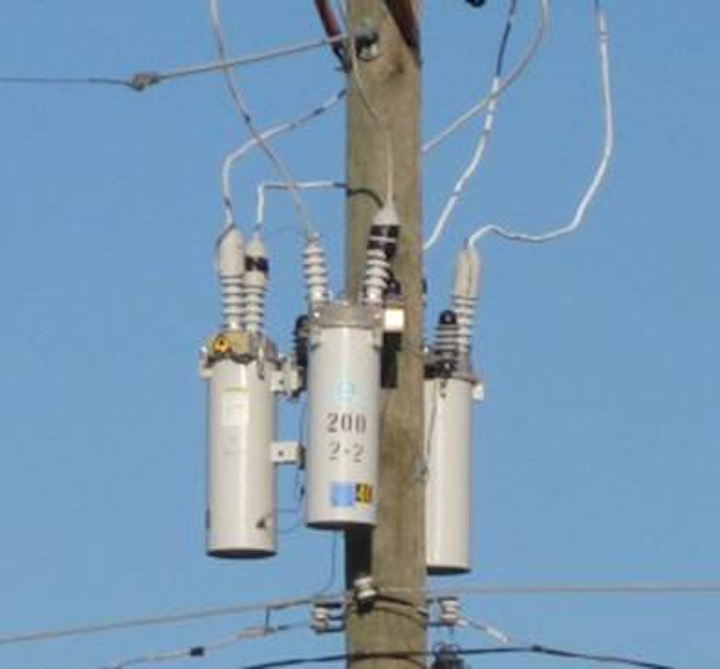 Utility safety: Power management company Eaton announced the extension of routine inspection intervals, up to a minimum of 15 years, for V4L and V4E single-phase vacuum reclosers from its Cooper Power Systems business. The extended maintenance cycle, previously recommended at six years, is the result of new testing and modeling, and is expected to save utilities time and costs associated with needing less frequent inspections of the overhead electrical distribution equipment.
"For more than 45 years, our single-phase vacuum reclosers have been recognized by our customers as providing economical overcurrent protection, and with this new information that extends the recommended maintenance intervals, we can provide an even more economical solution," Jerry Yakel, Product Line Manager ­ Distribution Switchgear, Eaton's Cooper Power Systems Division. "These dependable solutions have become a backbone of circuit reliability projects around the world, and we continue to evaluate and innovate using our offerings and services."
The single-phase V4L and V4E vacuum reclosers are both cost effective and highly reliable, providing temporary fault and fuse-saving protection on existing circuit infrastructure. These self-contained systems previously had a recommended maintenance cycle every six years, but through engineering analysis, synthetic modeling and physical testing, design properties revealed a robustness that allows for the recommended maintenance cycle to now be extended to 15 years.
Beyond providing a significant reduction in maintenance, single-phase vacuum reclosers from Eaton's Cooper Power Systems business are self-powered and require no batteries or external power sources (PT). These simple but efficient vacuum reclosers provide reliable distribution-circuit overcurrent protection ranging from major single phase feeds serving several hundred meters to small laterals feeding rural communities. The family of V4E and V4L single-phase vacuum reclosers has proven its longevity and reliability while offering a simple design and easy operation.
For more information about Eaton or other products, click here to go to Utility Products' Buyers Guide.