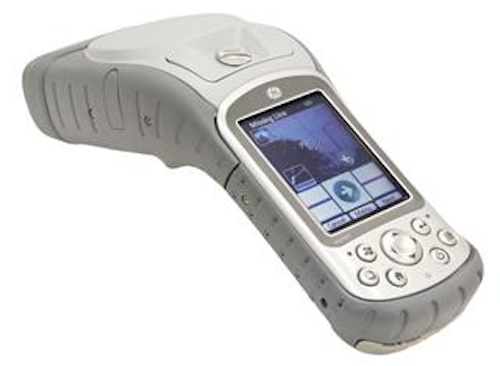 Utility supplies: Improving field utility worker efficiency and building on its advanced utility asset measurement offering, GE'[s Digital Energy business (NYSE: GE) has announced it is branding ikeGPS' field measurement product as MapSight. This solution integrates laser, camera and GPS technologies, enabling utilities to quickly and accurately collect measurement and location data on any of their joint-use utility poles or field assets.
The MapSight solution addresses many complexities of field data collection. It dramatically reduces the time required and cost incurred to collect joint-use pole data such as wire heights, widths, clearances, attachment points, diameters and span heights. The MapSight solution -- which provides front-end remote measurement and data collection for utility assets -- works seamlessly with GE's SmallWorld(TM) Electric Office to provide an end-to-end data collection solution for utility workers. Once collected, the MapSight device can feed data directly into GE's FieldSmart(TM) mobile applications and SmallWorld technology suite. Using the device, utility workers can greatly improve field data collection efficiency, typically reducing the time required to collect utility asset data by more than 50 percent.
MapSightenables field utility workers to remotely capture the location of their utility assets and every necessary measurement from a single photograph. This ability enables utility workers to measure the height of a span, the height of an object when the base is not visible and the distance between any two poles or points in the field and in real time. The geo-located photo provided by MapSight allows for further measurements to also be performed in the field. Another advantage of MapSight is that the unit provides field workers with consistent data, taking the guesswork out of measuring utility poles and assets. With the unit¹s ability to geo-locate and time stamp photos, utility workers can easily verify when and where a measurement was made.
For more information about GE or other products, click here to go to Utility Products' Buyers Guide.