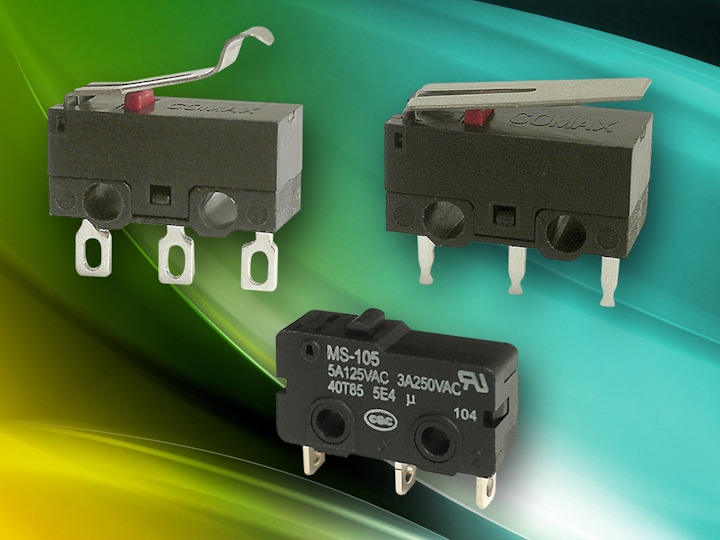 Energy meters / power measurement: C&K Components, a supplier of tact switches, toggle and rocker switches, and smart card interconnect devices, has expanded its subminiature snap-acting switch offering with the development of the MS Series. Featuring detect interlock and movement functionality, as well as different lever and operating force options, the MS Series switches provide customers with customization options to meet smart and industrial meter application requirements.
The highly reliable MS Series subminiature snap-acting switches are designed to provide tamper-proof performance, preventing meter fraud and ensuring system integrity.
"The expansion of our product offering makes C&K a one-stop-switch-shop for manufacturers of devices such as smart meters," said Calvin Ma, product manager at C&K Components.
The RoHS-compliant MS Series switches have a mechanical operating life of one million cycles, and feature a contact rating of 5A @ 125VAC, contact resistance of 100m ohms (maximum), insulation resistance of 100M ohms (minimum), and dielectric strength of 1000VAC (minimum). The switch's operating temperature range is from -40°C to 85°C.
About C&K Components
C&K Components is a leader in interface and switch technology as well as smart card and high reliability connector products. C&K Components offers more than 55,000 unique part numbers that are built, priced and delivered as standard catalog items.
For more information about C&K Components or other products, click here to go to Utility Products' Buyers' Guide.